Catfishing has been among the most notable fishing activities. Hooks are the most preferred choice of baits when fishing in those stormy conditions and murky waters.
In this guidepost, we discuss some of the best catfish hooks that are found in an angler's tackle box. With our first-hand experience at using catfish hooks, we've been able to develop a buying guide that will help you with a few necessary information.
---
Guide to Buying Catfish Hooks
Catching hold of catfish is a trick that only a few have mastered. When buying fishing gear, be it any, a spinning reel, or a bow light, there are several aspects to keep in mind.
So to declutter your mind from an overabundance of unnecessary information, we bring this extensive list of things to consider when buying a catfish hook.
Size
Size has a critical role to play in choosing a catfish hook. The size of the hook largely determines the size of the fish you are going to catch. The smaller the hook, the easier it is to for a fish to swallow. However, the small-sized hooks tend to break easily.
Using a large hook might not penetrate the mouth while also not presenting your bait to the fish as well. We suggest using smaller hooks, which increase the chances of catching a fish.
Friendly note –Fish hooks come in a variety of sizes, and every brand does not follow the same size.
Type
There is a multitude of hooks available in the market, which, as a novice, you don't want your selection to go wrong. Keeping this in mind, we present to you various types of hooks.
Circle Hooks: These are the widely-used hooks used to put brakes on catfish. These hooks pierce through the corner of a fish's mouth, once it attacks the bait. Designed in a way that requires no jerking, these hooks are ideal for catching pike, muskie, and catfish.
Treble Hooks: These hooks feature three hook points and a single shank. These work efficiently on crankbaits and bucktail jigs to strike the jaws of muskie or pike.
Kahle Hooks: These are the hooks that have live bait or pieces attached. These have become quite popular, mainly because of their shape and ability to cast 10-pound catfish effortlessly.
Octopus Hooks: Hooks like these are short-shank that sport a round shank and bend, while not as ring-shaped like circle hooks. Explicitly designed for live-baiting, these hooks are ideal for catfish, minnows, salmon, and pike.
Sharpness
Sharpness is undoubtedly not to be missed out when selecting fishing gears like lures or hooks. A hook has to be robust and reliable so that it penetrates the fish's mouth. If sharpness is a dud, you might be missing out on holding the easiest of fish.
Durability
Before buying, it is essential to learn about the durability of that particular hook. Generally, hooks are not meant to last long because of their small size. So it is better to opt for the one built with high-quality materials.
Also Read: 7 Best Fishing Lures for Trout
---
Tips to Catching a Catfish
Use baits and live fish baits to lure a fish towards your hook. Try using chicken livers, shad, or bluegill. We suggest using different bait initially to learn about what the fish want.
Keep the bait hidden from the catfish; instead, have the hook points exposed. Also, increase the number of hooks in the water, which further increases your chance of catching a fish.
Catfish are active around the year. Hence, you can linger across the water for the fish at any time.
---
Best Catfish Hooks
Holding onto a catfish isn't that easy; you need a great set of tools in your tackle box. Following are some of the best catfish hooks that may help you in your expedition.
1. Jshanmei Octopus Fishing Hooks
Topping the chart is the Jshanmei Circle hook that is made using black high carbon steel. These catfish hooks come in a box of 150pcs, with 25 pieces of each in sizes like 1/10, 2/0, 3/0, 4/0, and 5/0 respectively.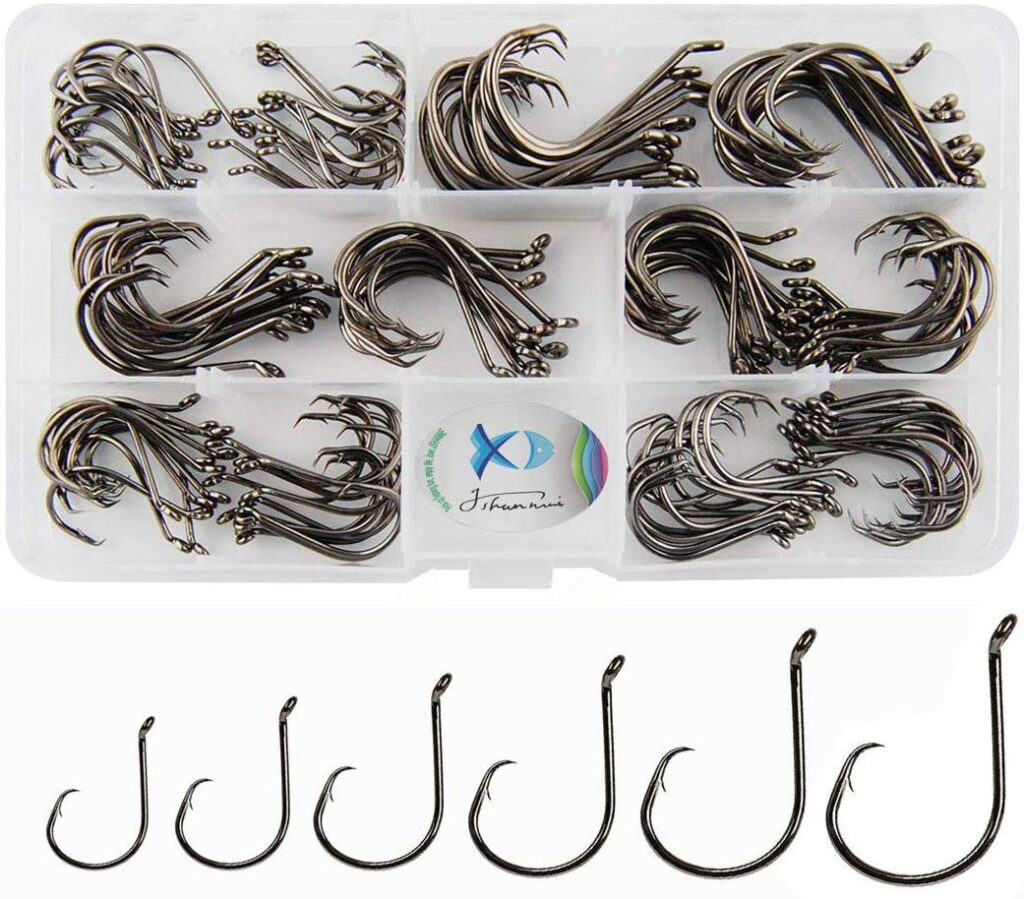 Crafted out of high carbon steel, these hooks are durable and corrosion-resistant. These fishing hooks are suitable to cast catfish in both saltwater and freshwater.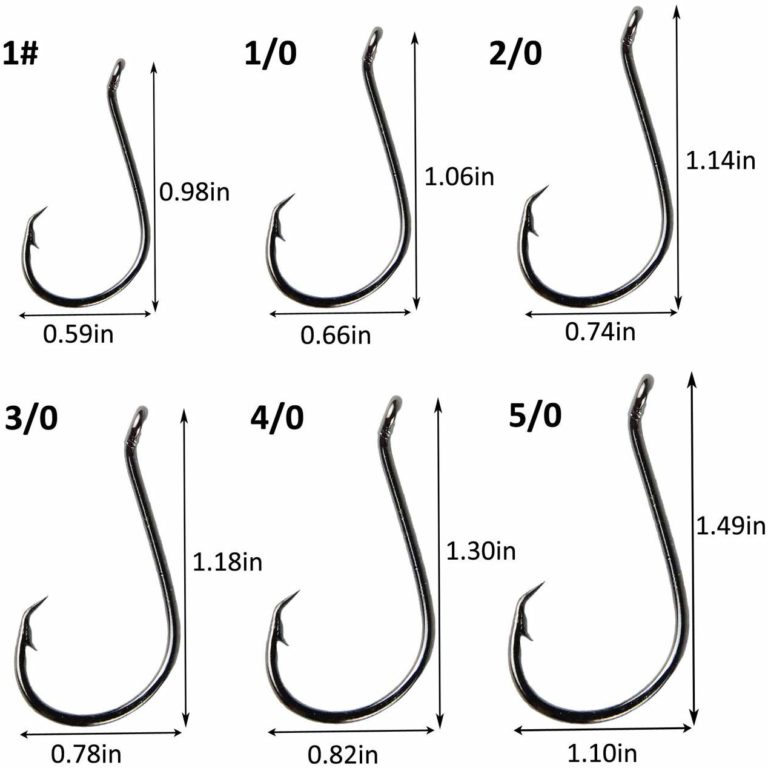 Sporting a well-designed shape, the mortality rate is less mainly due to the offset point, barb hooks, and circle hooks. Included with a closed eye design that clings onto different species of trout without any convolution.
Quality material used in the making
Anti-corrosion coating
Box of 150 pieces
Small hooks not convenient for deep water fishing
Hooks are fragile
2. Gamakatsu Octopus Circle
Built-in a shape that clings onto the nook of a trout's mouth, Gamakatsu Octopus Circle is second on this list of best catfish hooks. Featuring a hook with an offset point, this catfish hook is best utilized in freshwater and saltwater.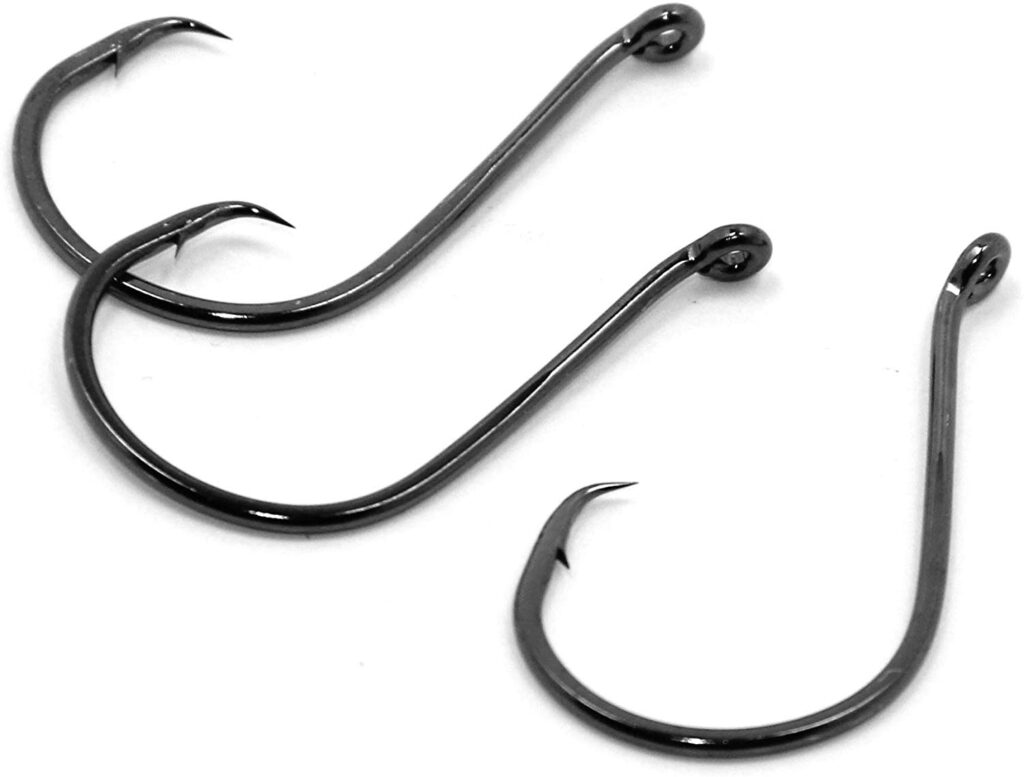 Anglers around the world have appreciated the build quality of Gamakatsu, also lauding the hook for its sharp design. This hook is made out of sturdy carbon steel, which increases the hook's durability. Available in a corrosion-resistant variant, Gamakatsu Octopus Circle is sufficient enough to give a novice fisher a memorable trip.
Built out of forged steel
Highly durable and sturdy
Sharp edges to quickly hook all kinds of trout
Coloring disappears after a few uses
Few users complained of missing hooks
3. Shaddock Fishing Sports Fishing Hooks
Shaddock is another octopus-styled fishing hook that comes in a variety of sizes and colors. Made out of high carbon steel, this fishing hook is capable enough for fishing in freshwater and saltwater.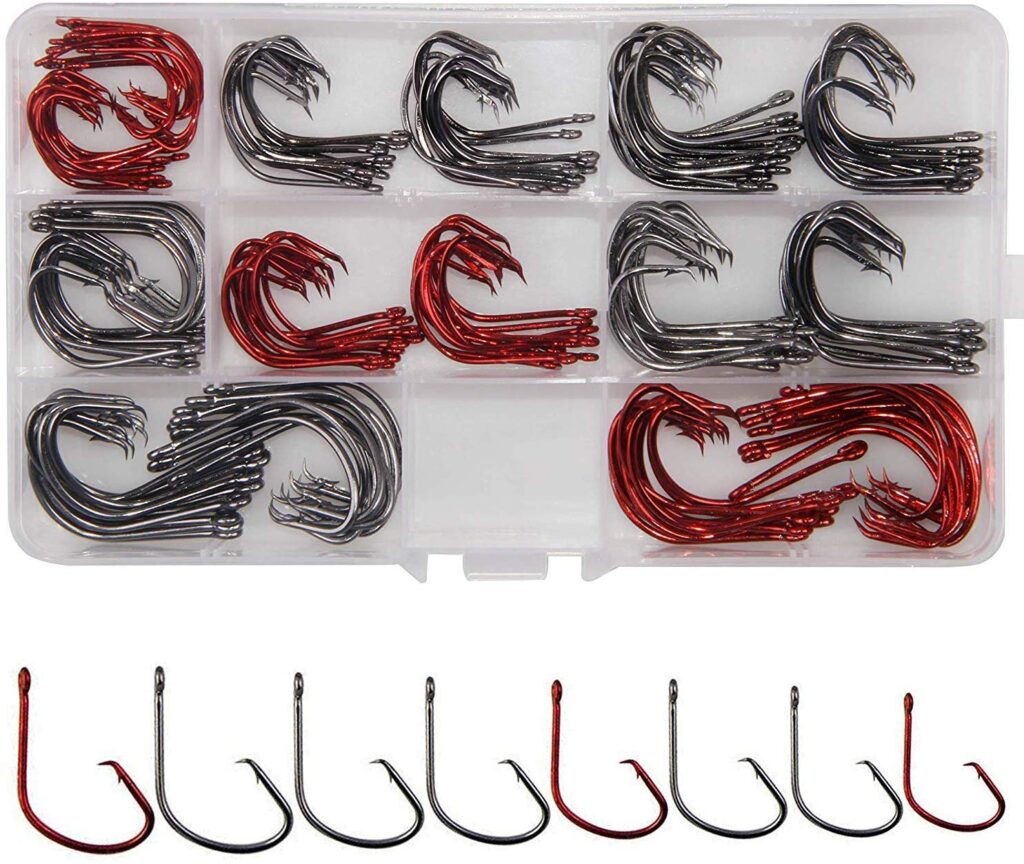 With hooks as sharp as a knife, Shaddock fishing hooks work on all kinds of fish. Also, the hooks have a functional shape that assists in catching heavy fish.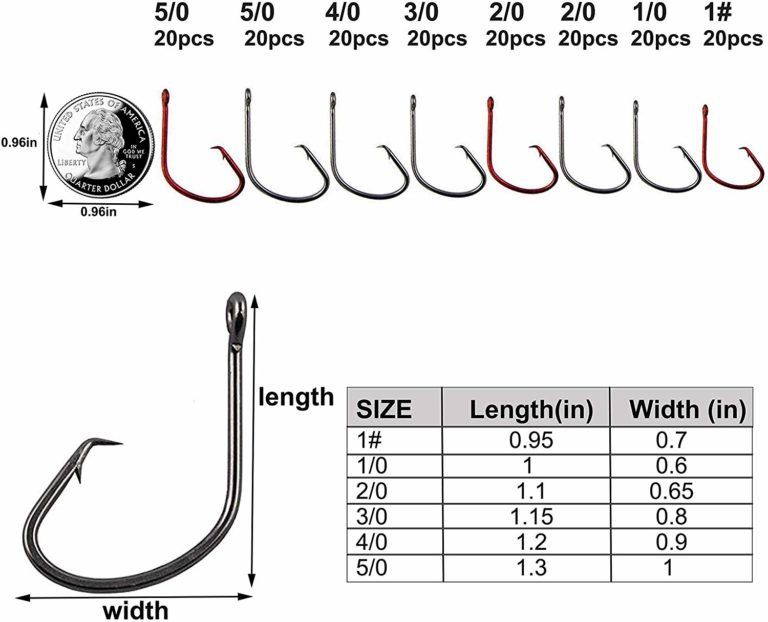 Coupled with a short shank, sharp point, and closed eyes, the Shaddock Fishing Hook effortlessly allows to snell a fishing line.
Made of anti-corrosive steel
Ideal for both freshwater and saltwater
Extremely sharp to catch all types of fish
Few hooks are not entirely closed
Eyes too small to snell a hook
4. Goture Jig Hooks
Versatile hook set with an ability to catch large fish, Goture Jig is a 50-piece set that impresses on freshwater and saltwater. Constructed from high-carbon steel, this catfish hook features a unique body design that is great for all live bait.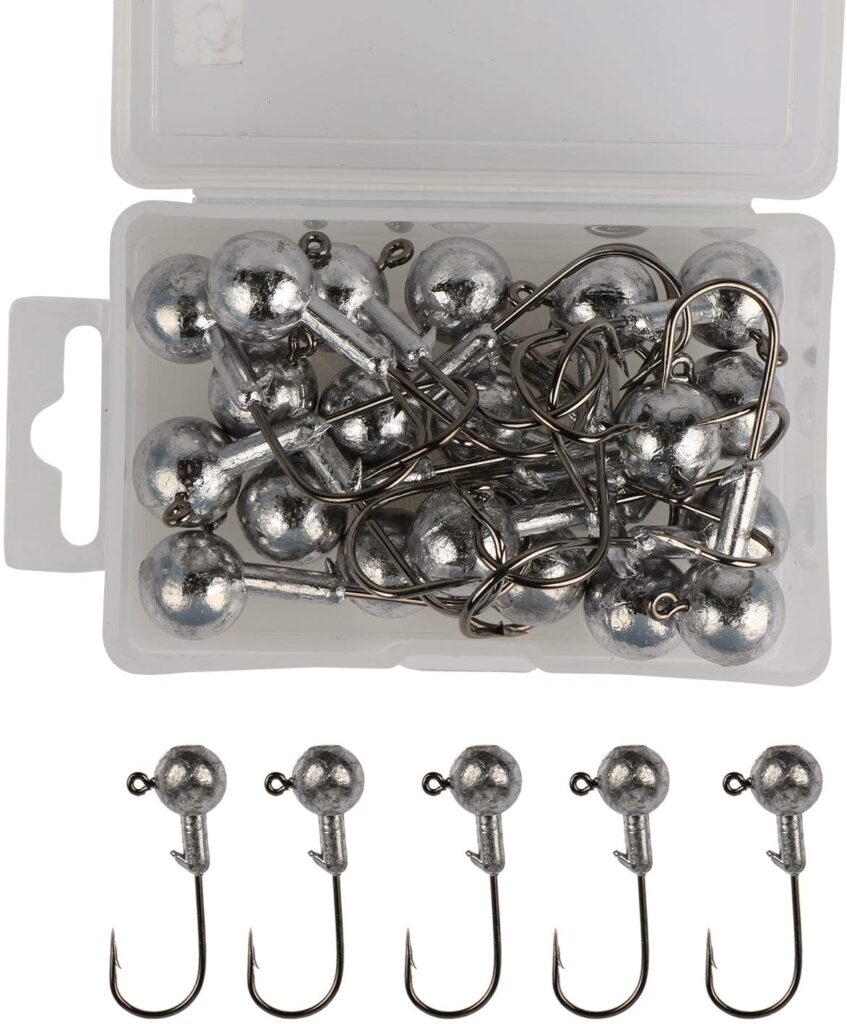 Imbued with mechanically sharpened barbs and hook point, the hook provides better penetration and facilitates in lower mortality rates.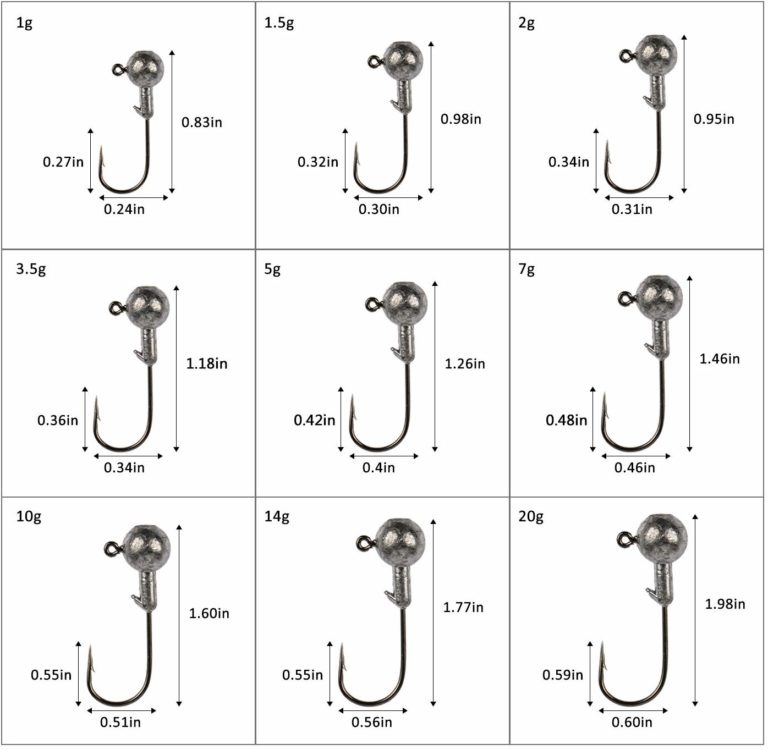 Available in a variety of sizes and colors, the Goture fishing jig has separate compartments to store each of the different-sized hooks. All in all, these pieces of hooks are highly sturdy and anti-corrosive.
Neatly designed
The metallic color allures all types of trout
Nice assortment of sizes
Small-sized hooks
Several users complained of missing hooks
5. Catfish Sumo Heavyweight Catfish Hooks
With a plethora of positive reviews, Catfish Sumo has the final spot on our list of best catfishing hooks. These hooks are available in 8/0 and 10/0 sizes — both of which are razor-sharp and effective to be used bait against multiple species such as tuna, marlin, sailfish, sharks, and many more.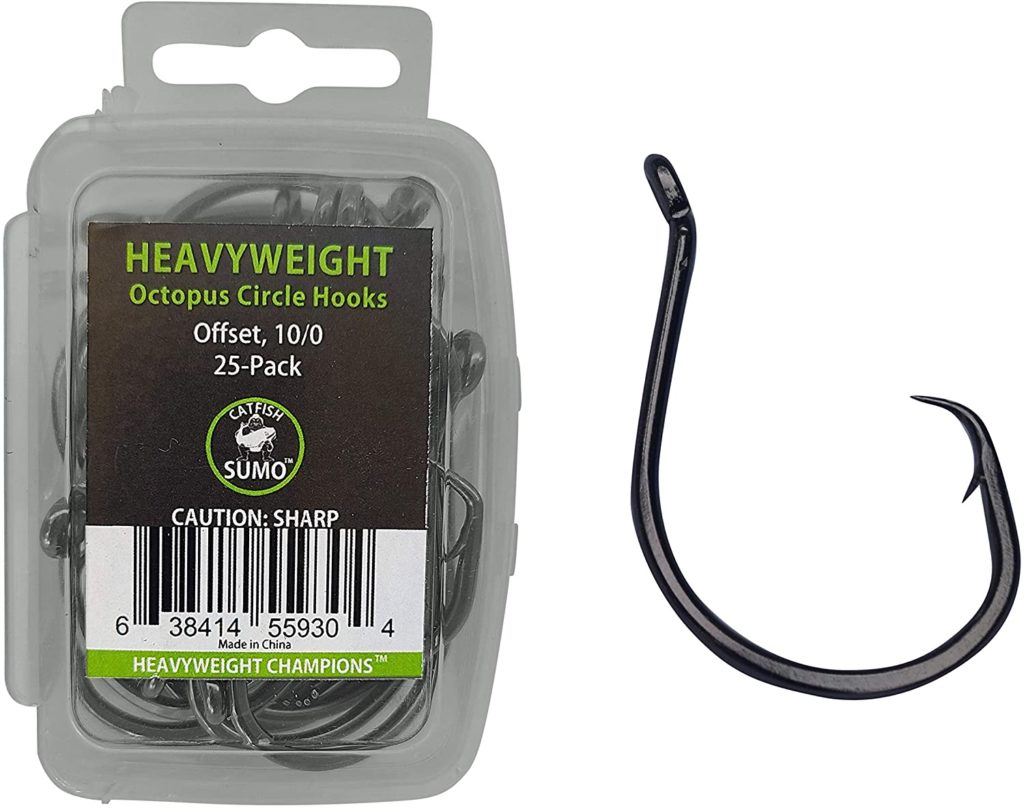 These hooks come with offset eyes, which are more suitable for snelling. These eyes protect both your line and knot, assisting in the battle against large and heavy fish. The hooks are made using heavy-duty steel that proves its worth under tumultuous conditions.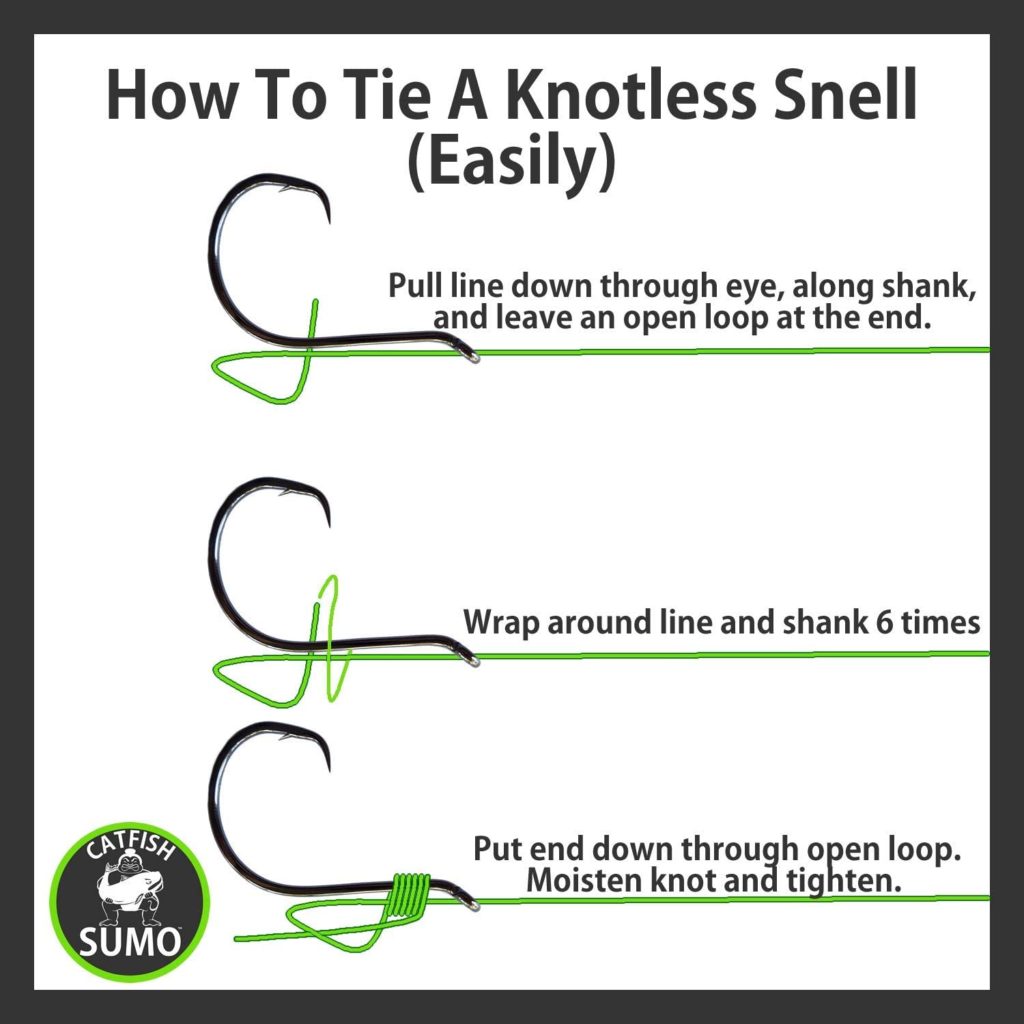 Catfish Sumo is a pack of 25 hooks that are durable and a wholesome package of tough nuts in snagging the fish you intend to. The downside is that these are slightly overpriced for the quantity.
Thick and sharp
Convenient for fishing in deep water
Curved shape hook ensures reaching the corner of the trout's mouth
Overpriced for the quantity
Options only starting from 8/0 size.
Also Read: Best Fly Rods for the Money: Complete Reviews and Buying Guide
---
The Bottom Line
The run for the best catfish hook might be a daunting task, but the rewards are worthwhile. With several factors discussed in this post, hope that you'd land a catfish and have it served on your platter. Jshanmei Octopus Fishing Hooks and Gamakatsu Octopus Circle are our preferred choices to snag catfish, considering their size will give you a perfect fishing experience.
With an extensive guide like this, we hope that you find the best hook available in the market. If we've missed out on a product worth mentioning, write to us in the comments section below.
---
FAQs
The aforementioned hooks are sturdy and effective under most testing conditions, making them ideal for reuse. However, there are certain conditions: are the hooks still in the best condition, and whether they are any signs of wearing. Such conditions are pivotal before dropping them into the water and fighting against the toughest aquatic animals.
How important is it to use hooks for catfishing?
Having hooks in your tackle box does present to you the opportunities of snagging your target fish. A well-crafted hook will amplify the chances of turning that bite to holding the fishing, and further preventing the risk of the fish getting killed or hurt. Remember to use an appropriate-sized hook for the catfish to quickly grab onto the fish.