A fishing line is known to be one of those underrated items that are imperative for fishing. Finding the best fishing line can be a daunting task as there are a ton of factors to be considered before buying a fishing line. Also, which one to choose — a fluorocarbon, braided, or monofilament.
Based on our experience, we assure you that fluorocarbon fishing lines are the best ones. One of the most amazing characteristics that it has to offer is invisibility in water. Though the importance of fluorocarbon tends to increase mainly when we talk about saltwater fishing, it plays a significant role in a successful fishing line.
---
Ways to Choose the Best Fluorocarbon Fishing Line
It is necessary to pick up the best fishing line, as it helps in catching fish easily and honing your fishing skills. The quality of the line has a considerable impact on one's success on the water. Before selecting any fishing line, let's have a look at the factors that one should consider.
Sensitivity
Sensitivity is determined by the stretch level of the fishing line. A sensitive line tends to have a very tiny or no stretch at all, which allows one to feel the nibbles or bites quickly. This helps in having a better understanding of things below the surface and can adjust lines accordingly.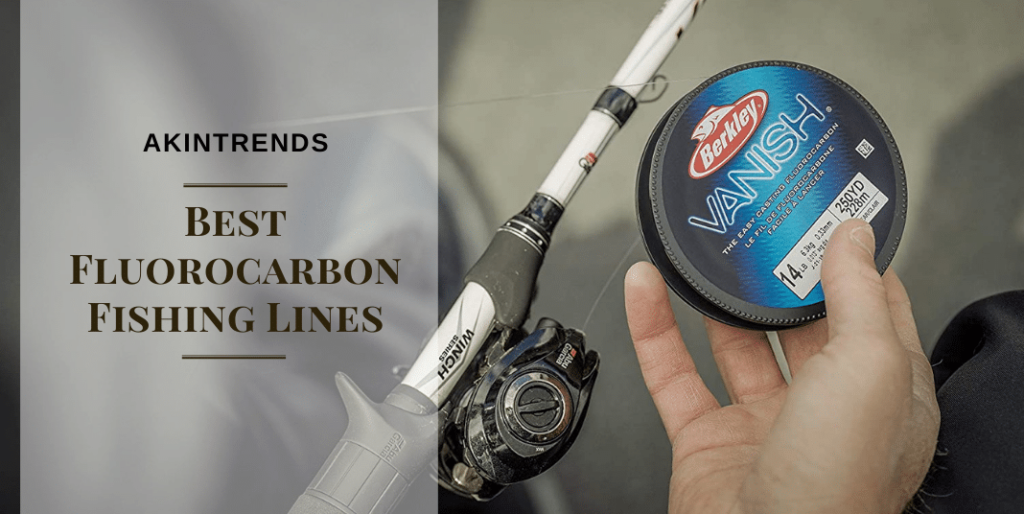 The ability to understand the location of fish helps you have a better chance of catching hold of it. This is one of the reasons why fishers look for delicate fishing lines. In general, fluorocarbon lines are known to be more sensitive than other kinds of lines.
Tensile Strength
This is important to understand the strength of the line as a stronger fishing line lasts longer. The tensile strength depends on three types: the kind of fishing, the kind of fish one is looking for one, and the kind of water. This determines the weight and strength required.
To ensure that the line is strong, it needs to be weather-resistant, which is why fluorocarbon fishing lines are the best ones as they excel.
Visibility
One of the best parts of fluorocarbon lines is that they are invisible, which provides a great advantage as fishing is better. One should go for a fishing line that suits the surroundings to make it easier. It will not be feasible to choose light-colored fishing lines during night times as they will be visible.
Weight
Fishing lines are mostly light in weight, which is why it is less important to focus on. The variance in weight depends on the weight and length of the spool.
Abrasion Resistance
One should always ensure that the fishing line is of high abrasion resistance. All fluorocarbon lines are abrasion resistant as they are known to be made of metal, which makes them more effective and has a longer lifespan.
Size
While looking for the size of the fishing line, it can be seen there are usually two sizes available, which sounds confusing. The first one is known as the length and the second one is the width. The size depends on the depth of water one will be fishing in. The length and width of the line don't measure the weight of the fish, but the pressure that a fishing line can handle.
Diameter
The diameter of a line plays a huge role in how the line works. A line with a thicker diameter tends to cover more area but is known to be stiffer.
Whereas a line having a thin diameter will be less visible, which makes it more desirable. This type of line is also known to be much easier to cast.
Also Read: Best Fishing Deck Boots: Complete Reviews & Buying Guide
---
Best Fluorocarbon Fishing Lines
Now that we know the ways to pick up a fishing line and why fluorocarbon fishing lines are better, let's look at some of the top 10 fluorocarbon fishing lines.
1. Trilene professional fluorocarbon fishing lines
Trilene professional fluorocarbon fishing lines are known to be quite reliable, stable, and dependable inside water. Some of the features of these fishing lines that make them one of the best are high resistance, and the ability to sink into the water, and it is almost invisible. The high-abrasion-resistant power of the line makes it suitable for experimenting with all kinds of spinning techniques.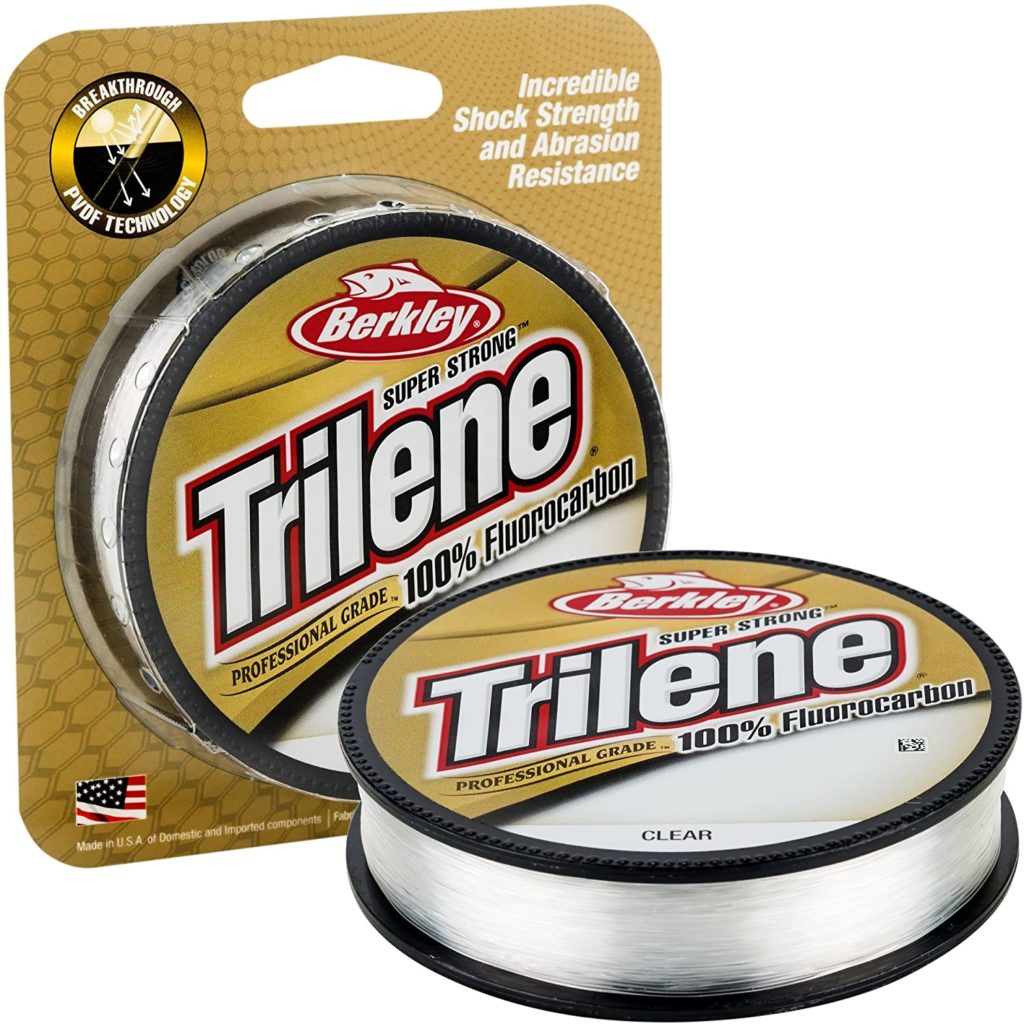 It has a length of 200 yards and is known to be a high-quality fluorocarbon fishing line, which makes it sink deeper into the water when immersed inside. The fishing line is made of premium and high-quality materials that tend to ensure that the line is sturdy and lasts longer.
The property of the fishing line of 100% fluorocarbon ensures the buyer that it fishes exactly like a nylon mono, which works perfectly when used with spinning reels.
Decent finish for the price
Super smooth action
Metal is soft and prone to dent
Drag mechanism is a major disappointment
2. Yo-Zuri H.D. Carbon fishing line
Yo-Zuri H.D. Carbon Fishing line is 100% fluorocarbon, which can be relied upon when you want to boost or double the invisibility. This line is of high-quality carbon, which is the main component used in the production, hence blends perfectly in various conditions. The line is visible only when it gets dragged or nicked.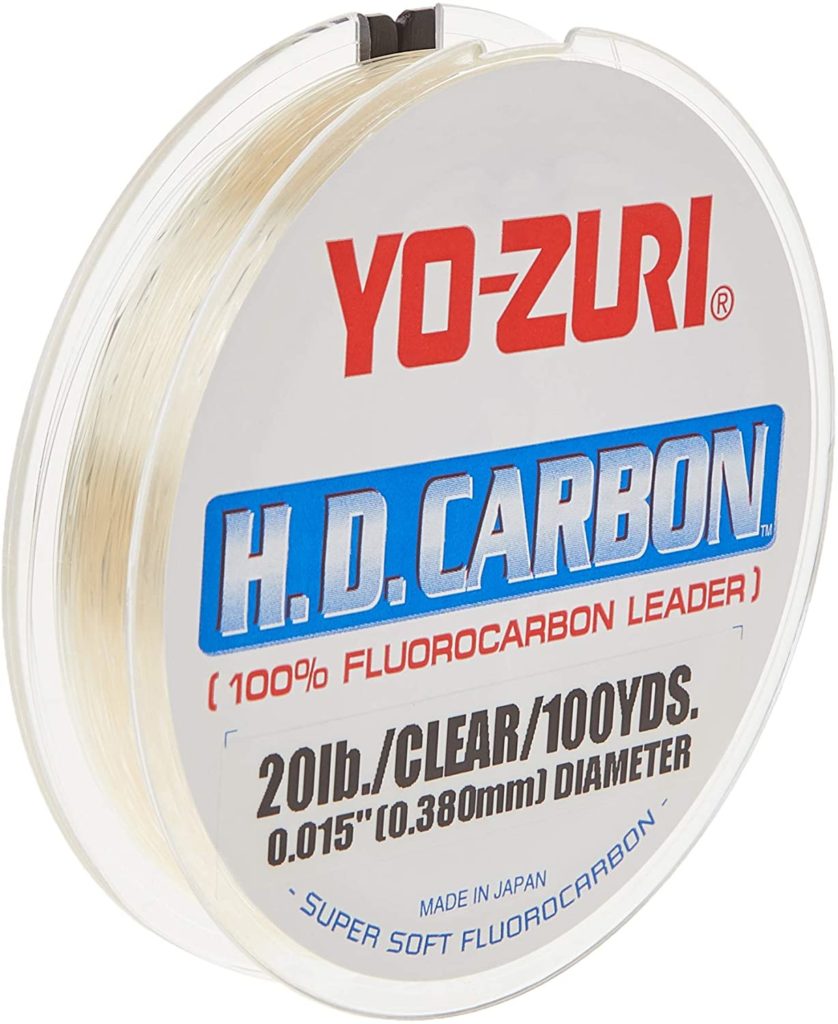 One of the reasons this fishing line is better and better than others is that it is robust and of high resistance to scrapes and nicks, which makes it last longer.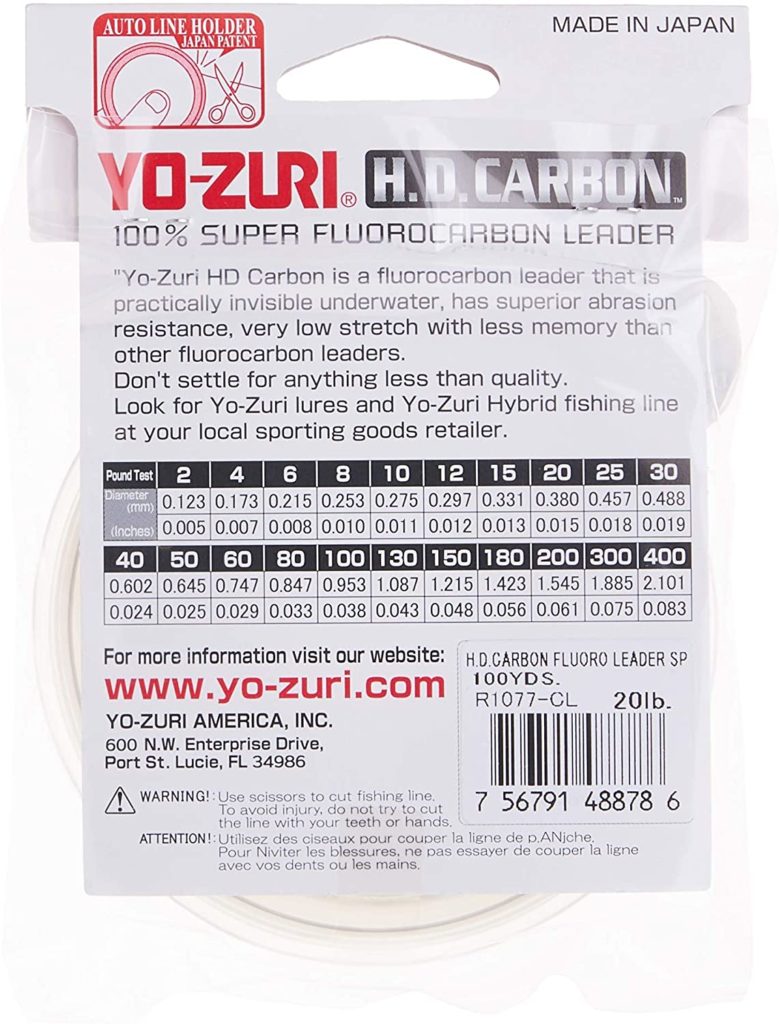 Carefully packed and assembled
Has the ability to become invisible instantly
Excellent at resisting rocks, wood, and other objects
Slightly expensive than other lines
Can tangle while setting up
3. Seaguar Abrazx 100% Fluorocarbon fishing line
As the name suggests, Seaguar Abrazx is an entire fluorocarbon that can be used for spinning the reels or baitcasting reels. This fluorocarbon fishing line is ideal for any weather condition.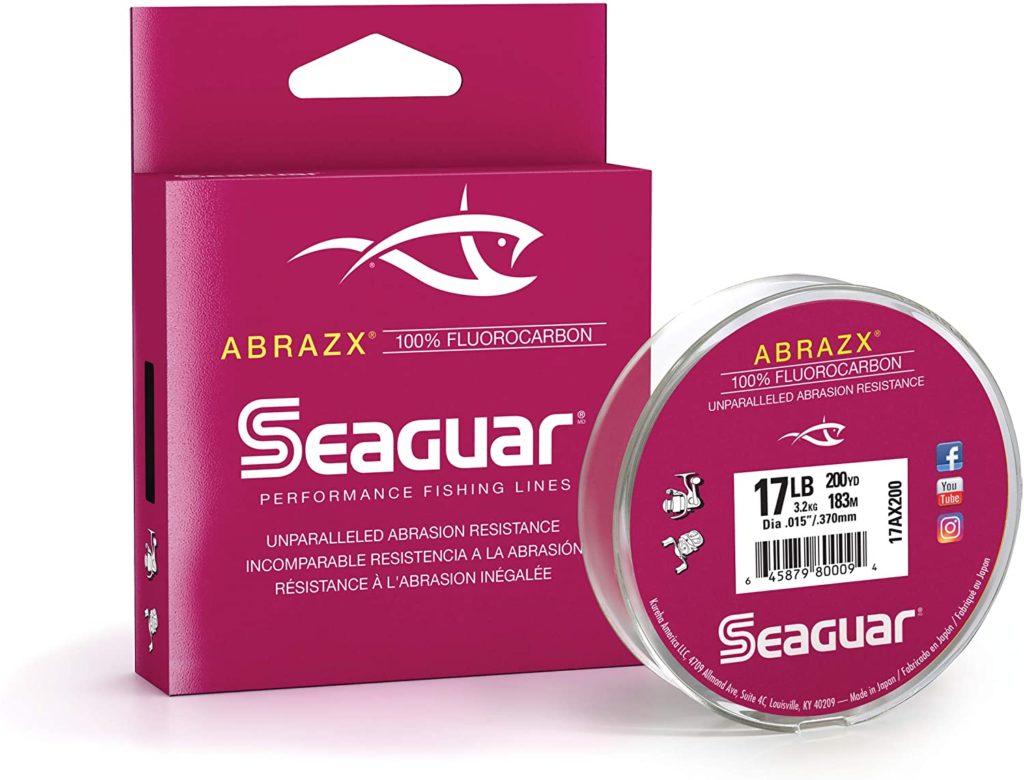 One of the main reasons why this is popular and widely used is because it has a considerable impact and knot strength that can be combined with a soft and sensitive design, providing a better feel and smooth casting.
The line reduces visibility when it emerges in water. It is incredibly durable. Other features of the line are resistance to ultraviolet, weather conditions, and chemicals.
Durable and quite Strong
Ideal to use in all weather conditions
Comes with little or no stretch
Not the affordable line you are looking for
4. Seaguar Blue Label 25 yards fluorocarbon
Seaguar Blue Label is one of the leaders in fishing lines as it is of excellent quality and helps in obtaining great catch. It is prevalent and widely used.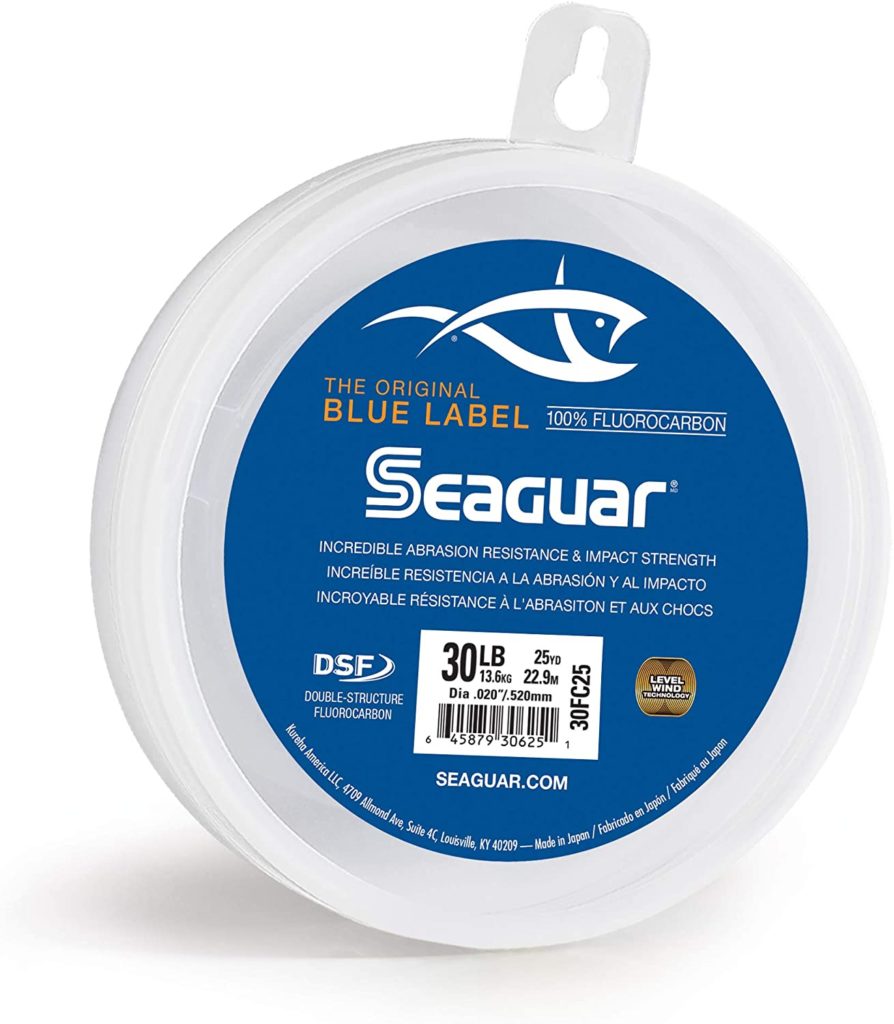 It tends to boast of tensile strength that enables in pulling of the most significant catch, unlike other fishing lines. Other features of the fishing line are fast sinking power, high tensile strength, huge impact, and knot strength.
Simple to use
Impressive tensile strength
Arrives with double-stretch design
Durability is questioned by many
5. P-Line floroclear clear fishing line
P-Line is one of those fishing lines that detect once it sinks in water. The reduced visibility of the line is a boost to the fishermen an edge over their prey and also tends to guarantee secure and various hook-ups.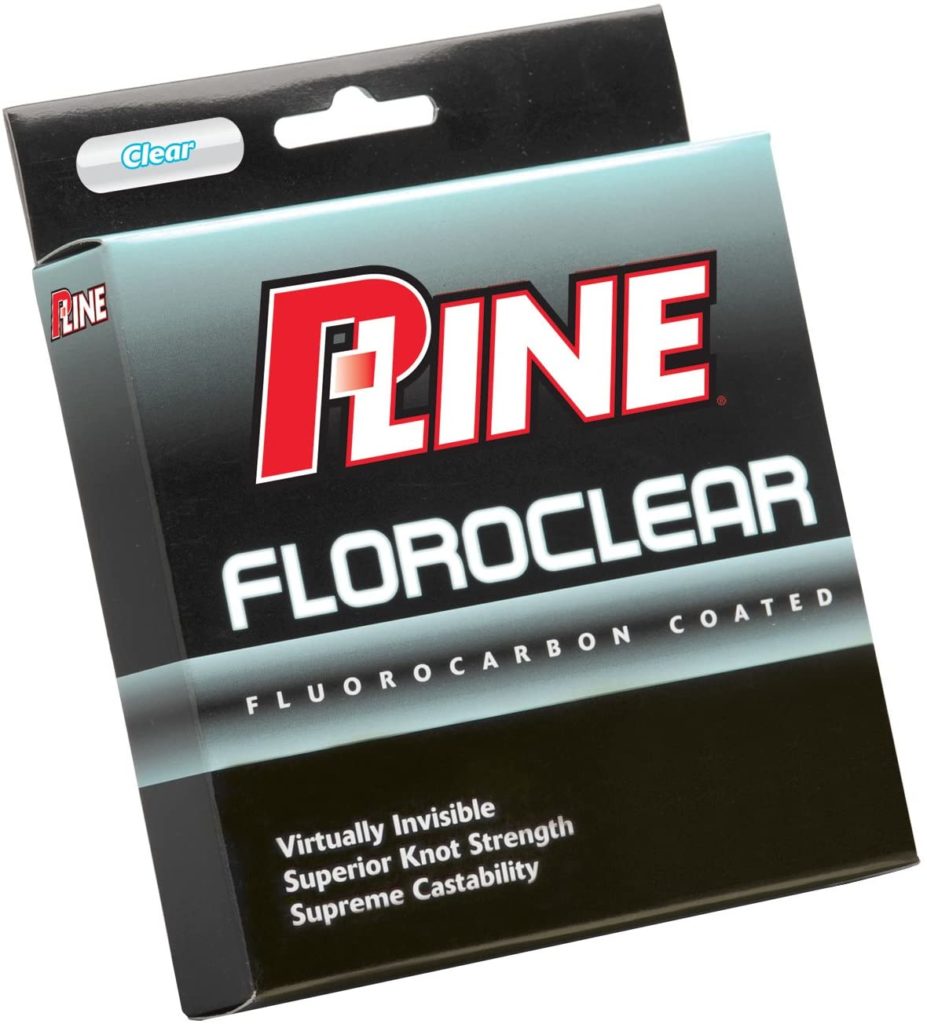 Another striking feature is the unique silicone treatment, which allows one to cast the line in a far and perfect manner and also ensures reduced memory. This line is usually recommended for small-sized or bass baits.
Becomes invisible in water quickly
It holds excellent knot strength
UV-protected fluorocarbon line
Difficult to train the line to a reel spool
6. Berkley Vanish Fluorocarbon fishing line
Berkley Vanish is another reliable, durable, and dependable product readily available in the market that overcomes any task thrown at it. Also, it is said to boast 100% fluorocarbon which makes it useful and invisible in water.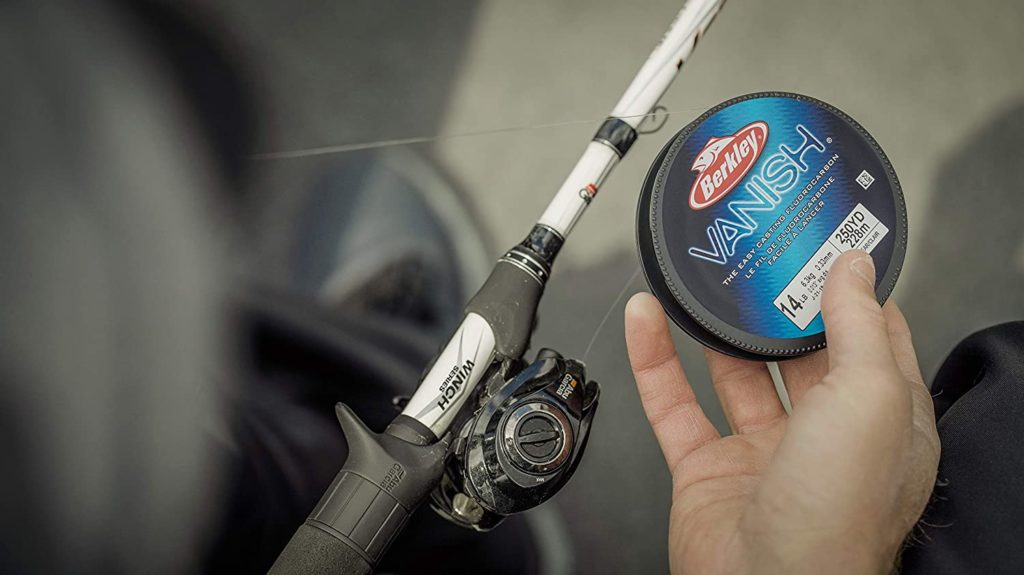 The key feature of the line is it is flexible and easy to work with. Another feature that makes it stand apart from other lines is its 20% improved shock strength, which makes it shock and abrasion-resistant and maintains strength too.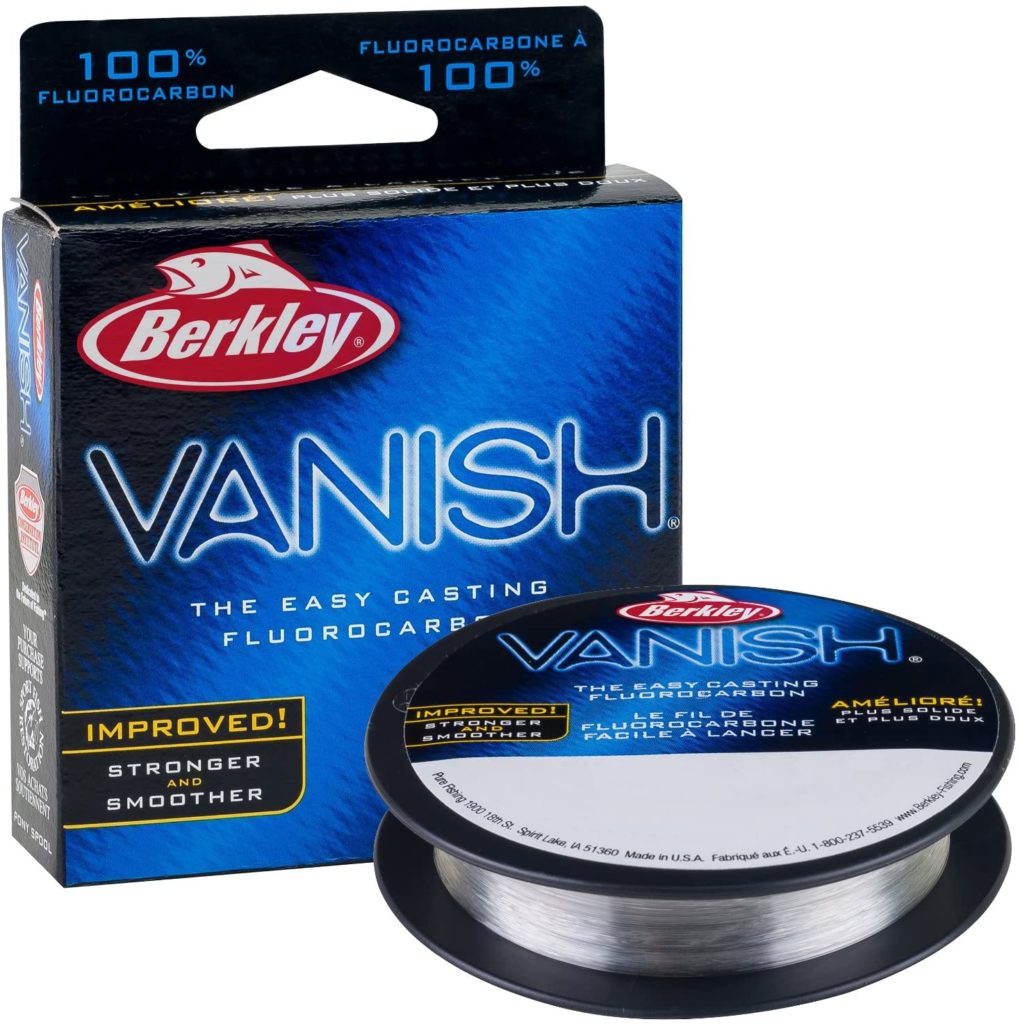 Is highly versatile and sensitive
Tough and clear
Solid wet strength
Difficult for beginners to use
7. Stren Fluorocast Fluorocarbon fishing line
Stren Fluorocast is one of the most reliable fishing lines that is known to handle cast smoothly, just like nylon. Similar to nylon, this fluorocarbon line also has an excellent knot and shock strength, which makes it a go-to choice for anglers.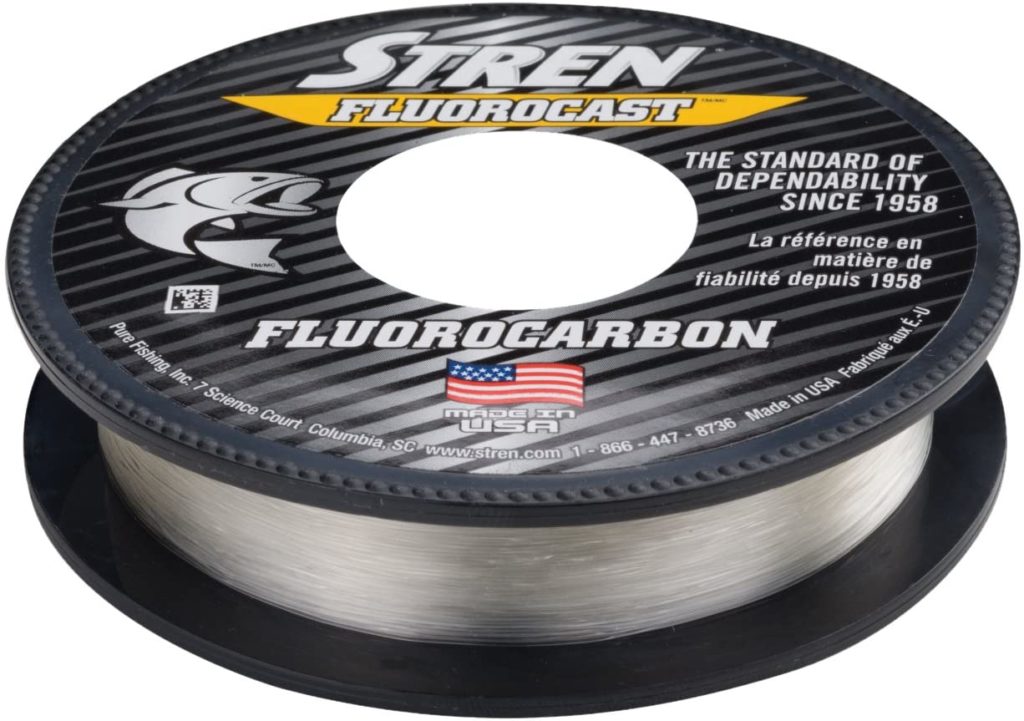 Also, the feature that makes it highly rated is the high density that makes it sink deep into the water. It is designed to withstand casting, trolling, and spinning, which becomes essential for saltwater users.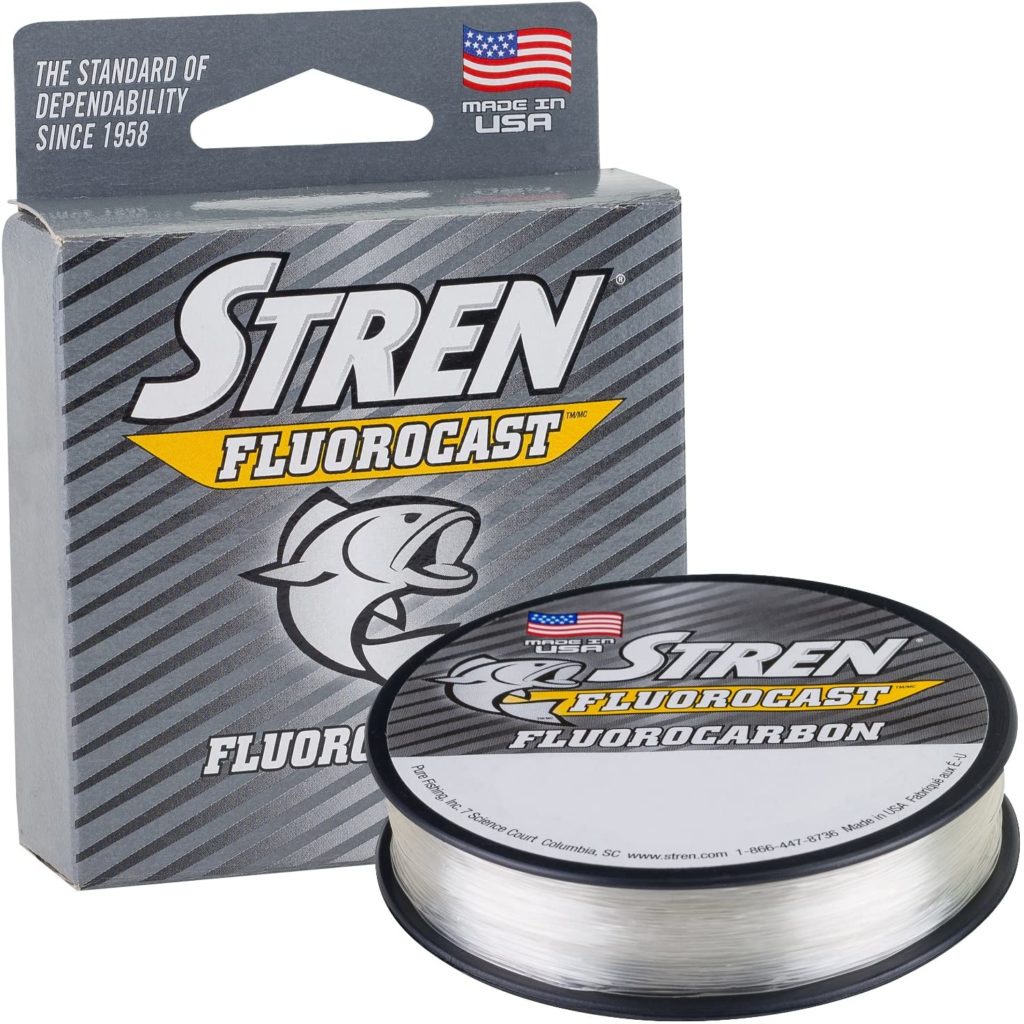 The fishing line is highly reliable, which is ideal for beginners. Stren can handle any task, and some of its excellent features are strength, versatility, and impact resistance.
Comes at a bargain price
Thin and manageable
Multiple varieties of spool strength
Fragile and fails to last long
8. KastKing FluoroKote fishing line
Made of high-quality material, KastKing Fluorokote makes it durable with excellent knot strength and sensitivity.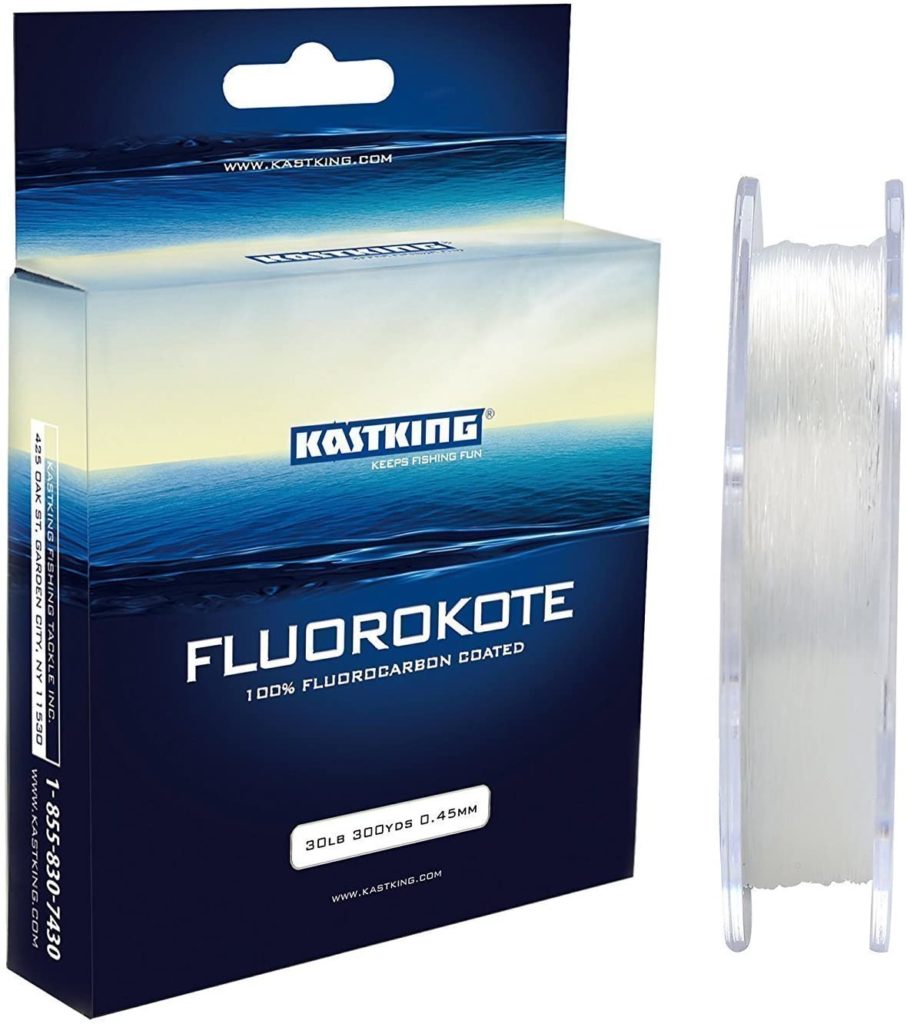 It has a coating of copolymer and fluorocarbon, which makes it less visible when immersed in water and is known to have a small and robust line that provides strong reel capacity and immense depth.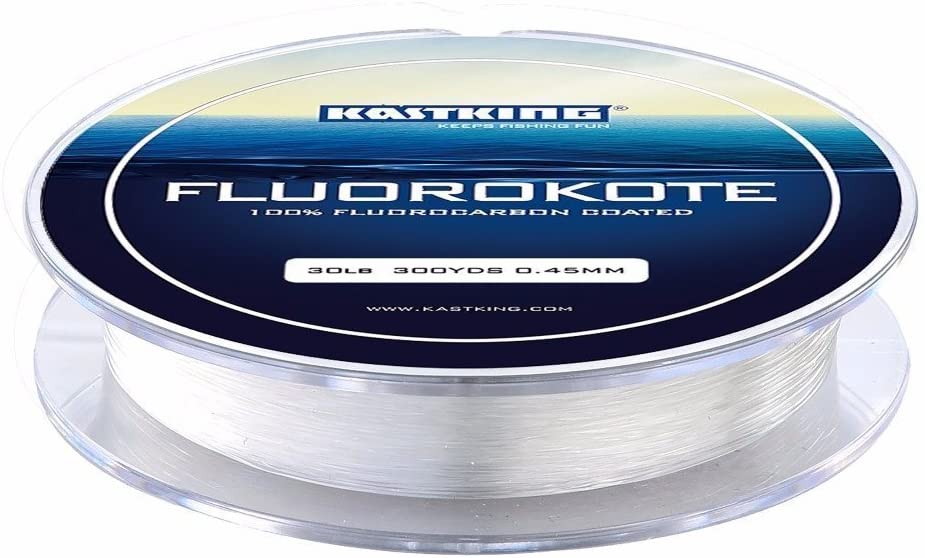 Some of the exclusive features of the line are immense strength, reduced visibility, abrasion resistance, low stretch, and increased density. This fishing line comes with little memory, which makes it easier to cast. While with features like this, KastKing received the ICAST Award in 2015.
High durability and density
Arrives with superior knot strength
Incredibly visibility power in the water
9. Seaguar Invizx 100% Fluorocarbon 200 Yard Fishing Line
Seaguar Invizx has less visibility as it is 100% fluorocarbon and is built using a high-quality resin material. The line is highly suitable for those in need of a low-visibility line.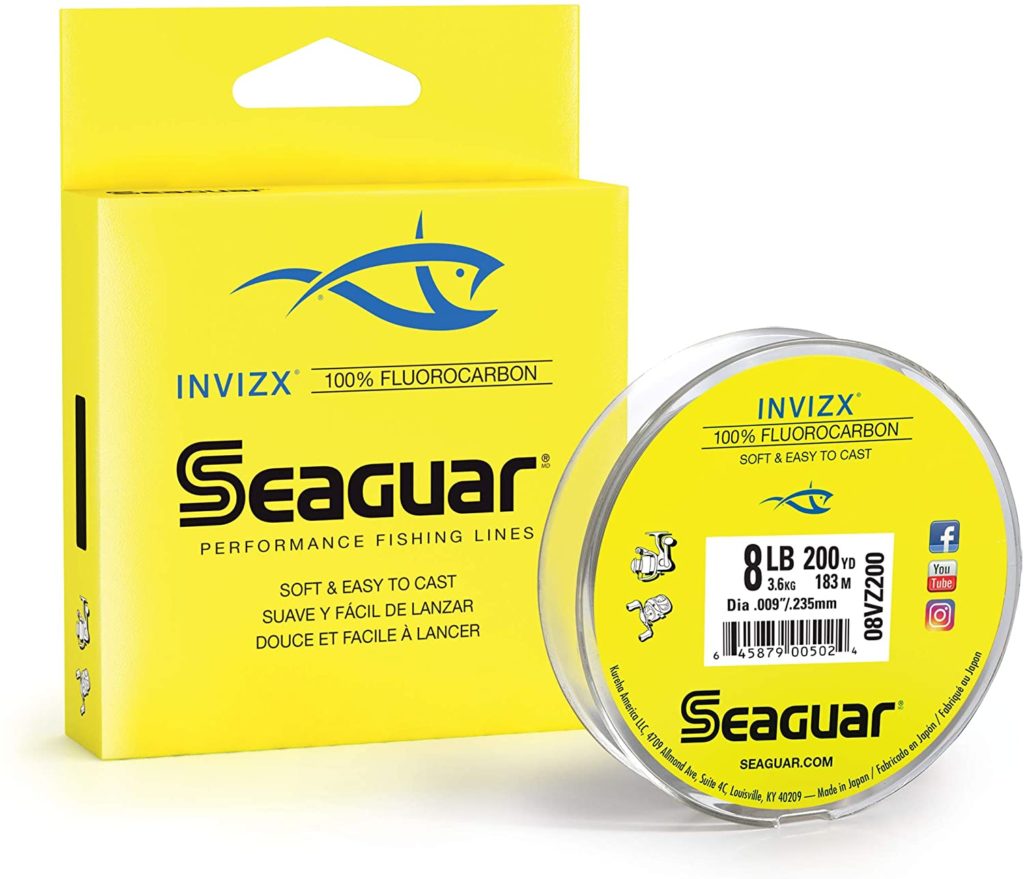 This fluorocarbon line is suitable for use in baitcasting or spinning reels. Furthermore, it is ideal for any weather condition. It boasts of a unique knot and impact strength coupled with a soft and sensitive design that helps in casting smoothly.
A few of the impressive features of the fishing line are that it is ultraviolet and chemical-resistant, and it is weather-resistant, which makes it a great choice.
Great tensile strength
Suitable for all weather conditions
Terrible memory
Feeble and breaks easily
---
Conclusion
These were some of the best fluorocarbon fishing lines that'll help you snap a fish easily. Choosing the best fishing line is extremely imperative as the entire fishing experience relies on that.
Now that you've learned the features, pros, and cons of the aforementioned lines, go ahead and make a better choice for the one that suits you best!
---
FAQs
1. What is the best color for a fishing line?
The best color for a fishing line is one that echoes with the surroundings and the tone of the water. This makes the line invisible in water, which makes one catch the fish faster.
2. What does line memory mean?
Line memory means the ability of an object to transform into its original shape. It usually tends to happen when the monofilament line sits on a spool.
3. How long does a fishing line go?
The length of the fishing line depends on the type of water and the depth of the water. So one can make purchases accordingly.