There are quite a few species of fish that require the right gears in your tackle box. Leading yourself in the waters with the right Rods and Reels is pivotal for a successful fishing trip.
Two of the most talked-about or wanted species of fish are redfish and speckled trout. Here in this article, we discuss two things required to catch hold of the – Best Rods and Reels. Both of which play a crucial role in catching the aforementioned species of fish.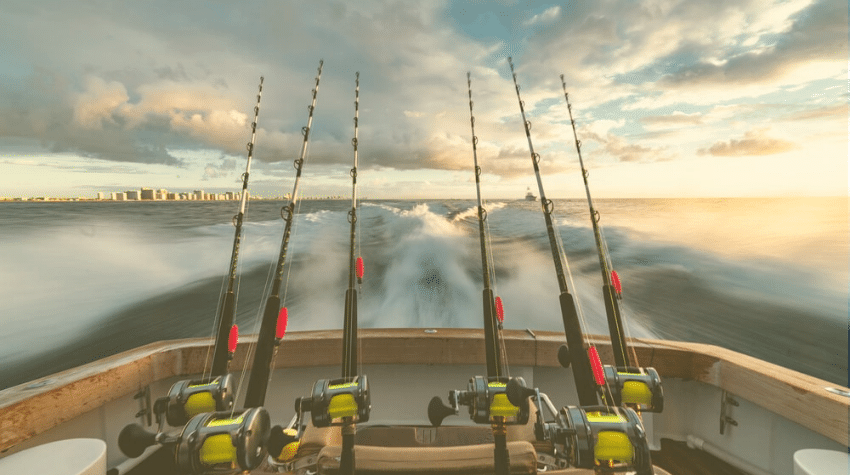 ---
Best Rods for Redfish and Speckled Trout Fishing
Redfish and speckled trout fish require a different set of tools. Following are some of the recommended rods while you are fishing for such species.
1. Cadence CR5 Spinning Rod
Made from high-quality 30-ton carbon, the Cadence CR5 Spinning Rod is lightweight, durable, and more sensitive than other rods. Ideal for redfish and speckled trout, Cadence CR5 features a full grip and a split grip handle with a premium cork and EVA.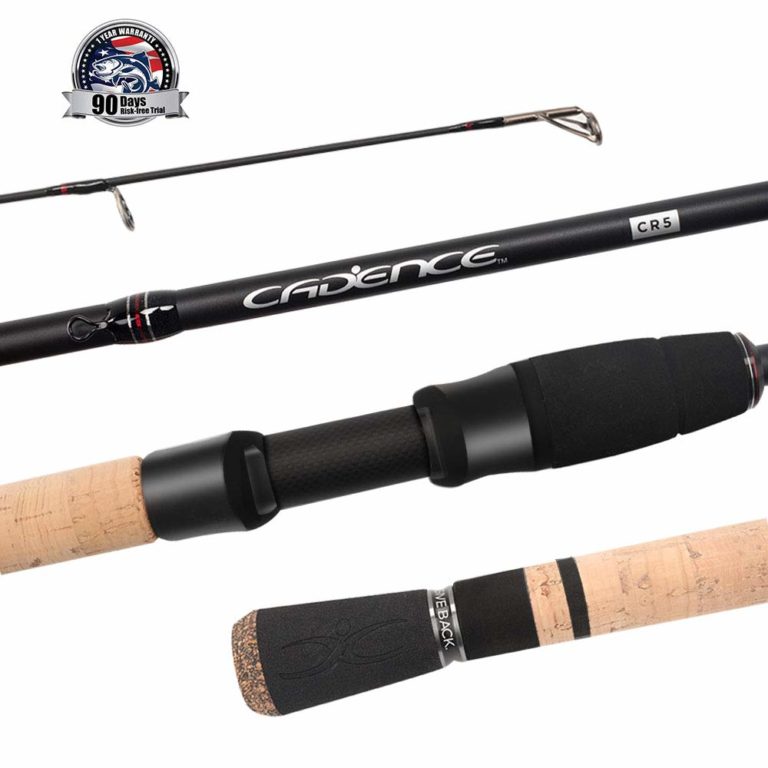 Sporting a unique 2-piece design, this rod can easily fit into your car's trunk. Furthermore, with this design, you get to carry this around to your fishing spot easily.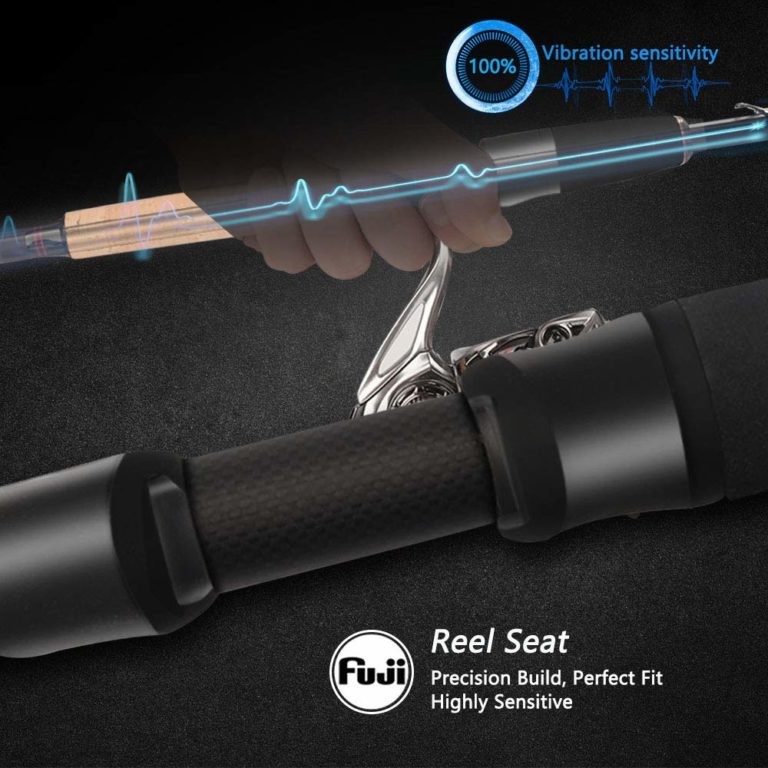 The rod is fused with stainless steel guides with SiC inserts, which makes it smooth and durable. Cadence CR5 can effortlessly avert line sticking into guides, while also improving sensitivity by sending vibrations from the rod and ultimately to your hand.
2. Ugly Stik USCA66MH Casting Rod
Crafted from graphite and fiberglass, the Ugly Stik Casting Rod is durable and lightweight and gives you a balanced feel while casting bulky redfish and speckled trout.

The Ugly Stik is inarguably the most reasonably priced rod that comes with massive strength and sensitivity. Featuring a clear tip design, this casting rod delivers extra responsiveness and strength where you need it.
Equipped with lightweight EVA grips, this rod offers the utmost comfort when holding it for fishing in unsteady water waves for long hours. However, with the fasteners built from plastic, this rod might wobble a little while fishing.
3. Okuma Celilo Graphite Salmon/Steelhead Spinning Rod
Okuma's spinning rod is another lightweight rod that works effortlessly in putting brakes on small species of fish. This all-graphite construction of this spinning rod makes this a sturdy and flexible rod for redfish and speckled trout fish.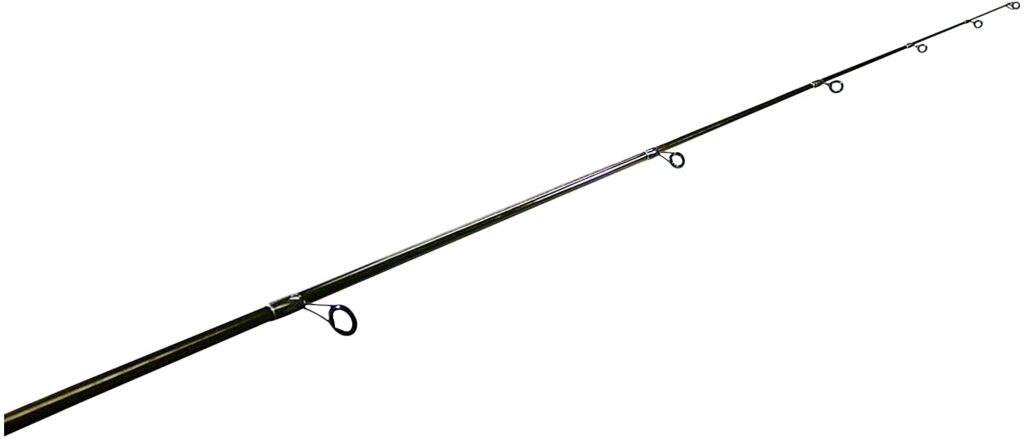 Stocked with stainless steel hooded reel seats, this spinning rod is durable and is not only eye-pleasing but also lets you sense all the action through the rod blank. Coupled with a split handle, and molded with a cork grip, the rod is easily maneuverable and increases the sensitivity of lures and fish strikes.
We strongly suggest this rod, if you're looking to swing your arms with ease at a budget-friendly cost. The rod has a length of 8'6", making it easy to whip around for long periods without causing fatigue to the wrists.
4. KastKing Brutus Spinning Rods & Casting Fishing Rods
If you were spying for a low-weight rod, then the KastKing Brutus Fishing Spinning rod inevitably wins the list. Despite being a low-weight rod, it doesn't lose its sensitivity. Available in 9 sizes, it serves the purpose in the real sense with a durability aspect. It comes with a design that helps you in catching fish of all sizes.
This stainless steel frame promises the best fishing experience during even troubled waters. The zirconium oxide rings give remarkable performance and are perfect for monofilament, and fluorocarbon fishing lines.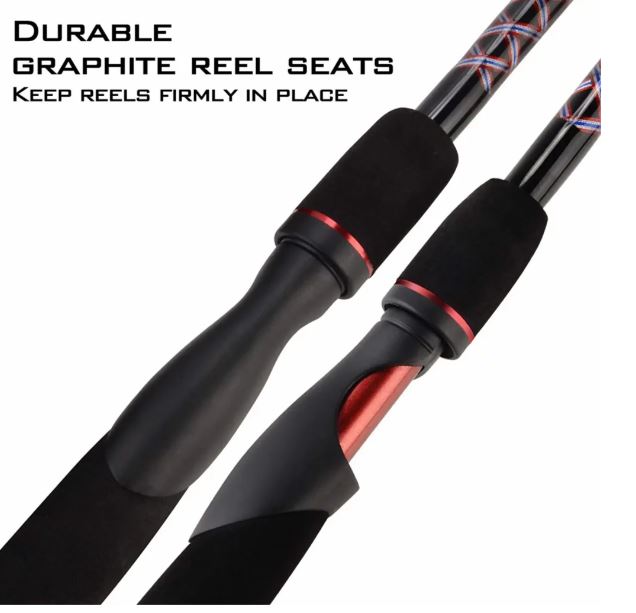 The graphite reel seats handle the heavy pressure conveniently and keep the reels firmly in their position. The best part is its handles that provide you sheer comfort and are durable too. the durability aspect is well-tested and they prove their mettle even if you want to test them by throwing anything on them.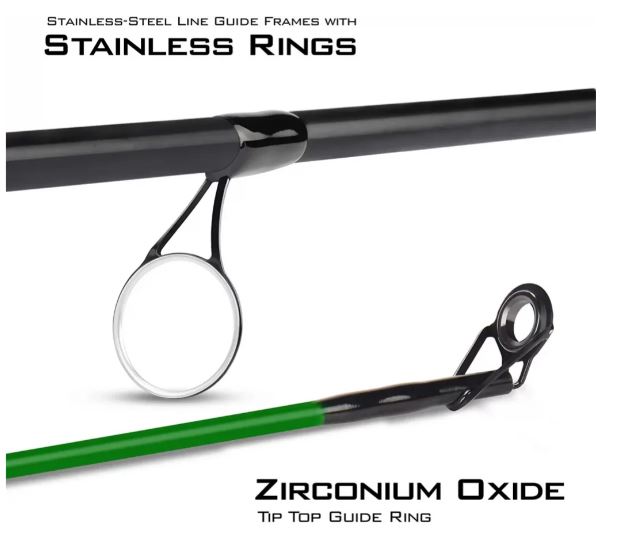 For redfish and trout fishing, it is an ideal choice. All the features provide you with complete satisfaction and the best fishing experience ever.
---
Best Reels to Pick for Redfish and Speckled Trout Fish
Get a List of the best reels for your redfish and speckled trout fishing trip here.
1. KastKing Sharky III Fishing Reel
At the top of the list of the best reels to pick for redfish and speckled trout fish segment is the Kastking Sharky III, Fishing Reel.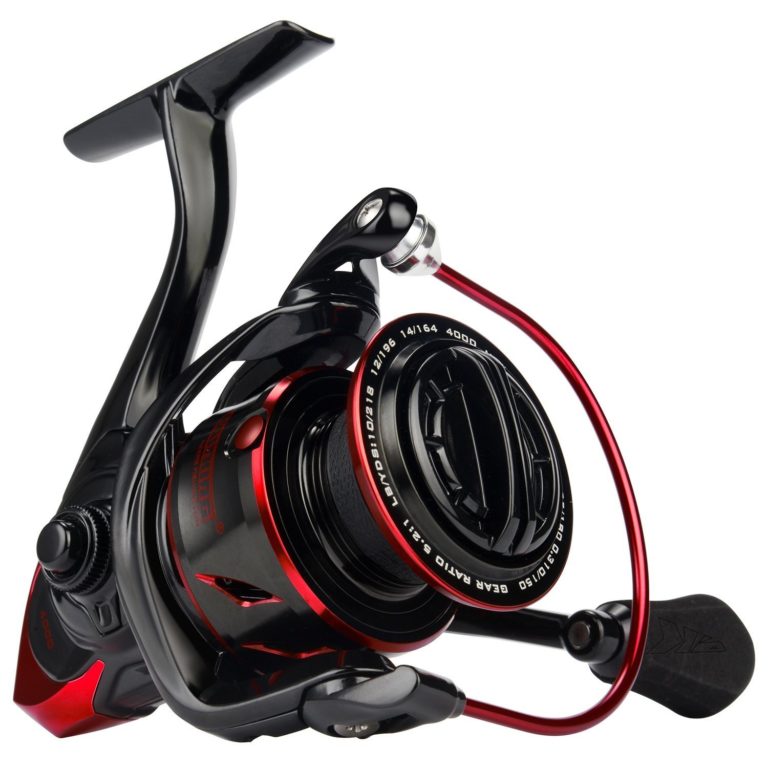 Packed with features like an intrusion shield system, this fishing reel sports an exquisite water-resistant protection guard for its spool, body, and rotor.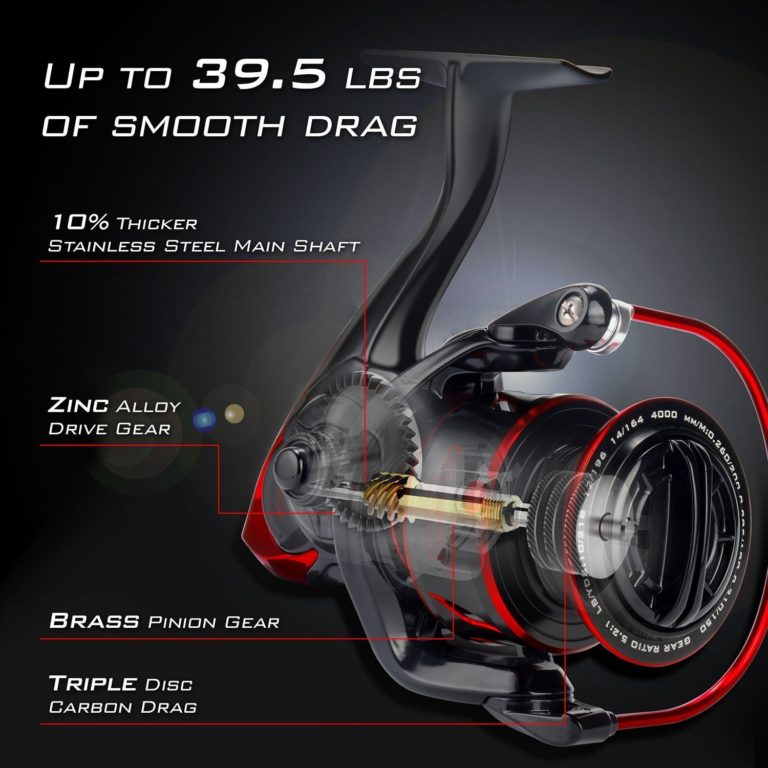 Also, the KastKing Sharky III is equipped with high-density EVA grips for slip-free movements while fishing in wet conditions. This fishing reel consists of an aluminum spool, which prevents the braided line from slipping.
This inexpensive fishing reel is a power-house reel with features like stainless steel ball bearings, instant lock anti-reverse, aluminum handle, etc.
2. Penn Spinfisher VI Spinning reel
Arguably one of the best reels for redfish and speckled trout, the Penn Spinfisher VI Spinning Fishing Reel is heavy and ideal for bulky fish species. Coated with metal all around, this spinning reel is used as a handy multi-tasking tool.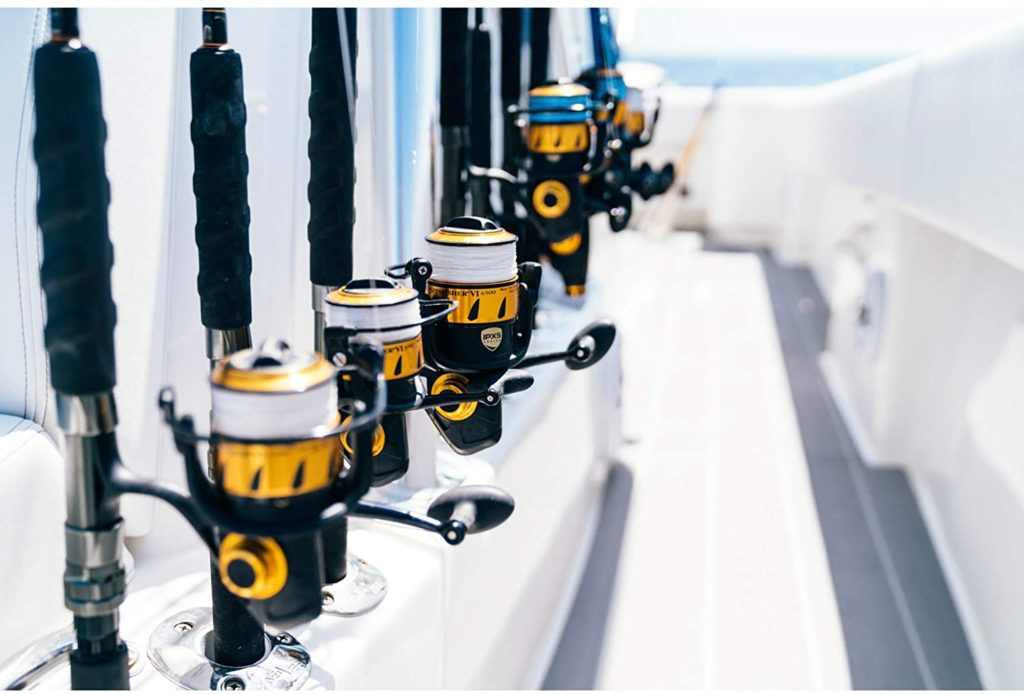 Equipped with an HT-100 carbon fiber drag system, the spinning reel provides a sturdy, smooth drag that averts premature bail trip when casting. The spinning reel is fused with a 5+1 stainless steel ball-bearing system that is tightly sealed to prevent damage. Also, the reel boasts an anti-reverse bearing, preventing the reel from turning backward and ensuring smooth drag.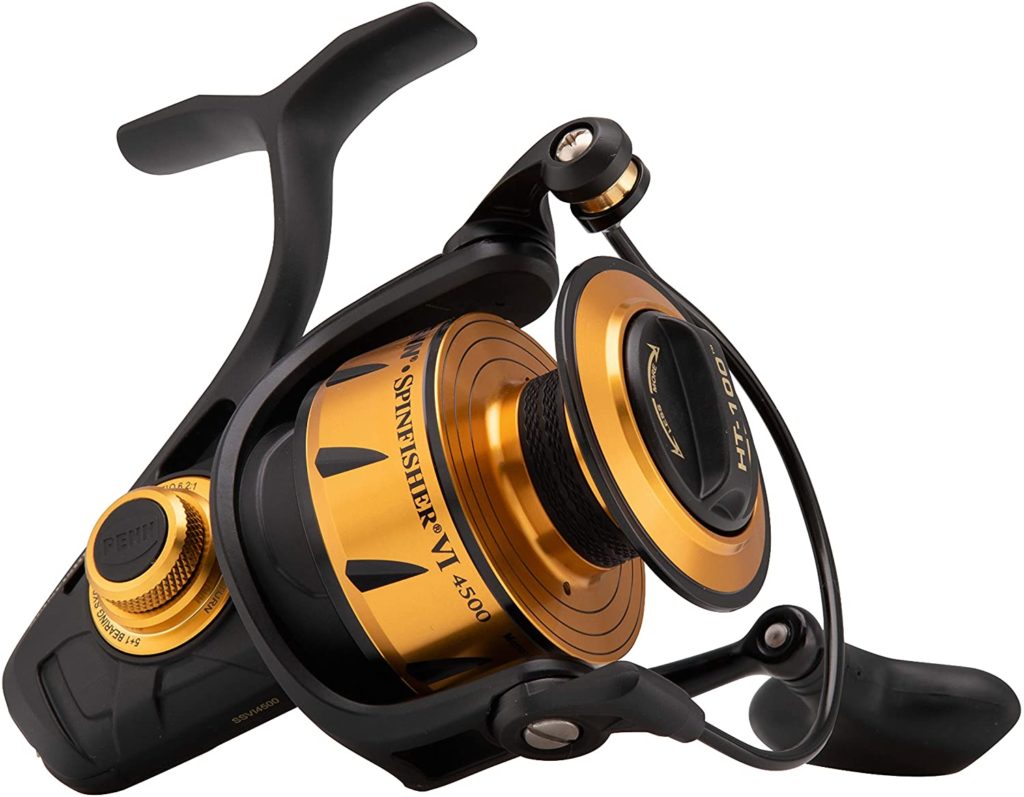 The spinning reel comes with an IPX5 rating, making this ideal for saltwater conditions. All in all, the Spinfisher VI is a versatile option boasting features that cater to all kinds of anglers.
3. Penn Battle II Spinning Fishing Reel
Built to accommodate the needs of all anglers, the Penn Battle II Spinning reel works well when catching large and bulky types of fish. Crafted entirely out of full metal, this spinning reel is known for its durability and reliability.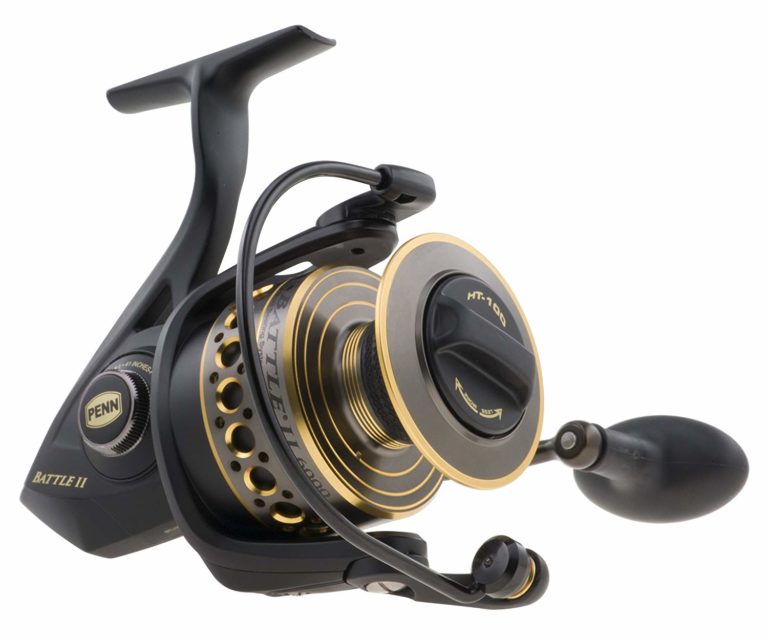 Stocked with heavy-duty aluminum bail wire, this spinning reel can stand the test of time and does not get out of shape for an extended period.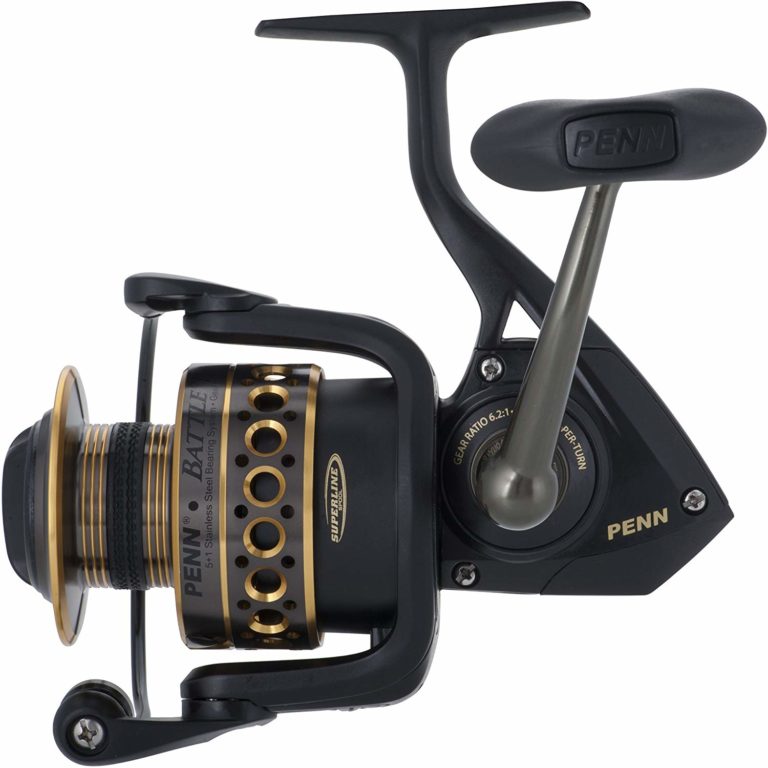 With five stainless steel bearings, the fishing reels act as a layer of protection against corrosion from saltwater. With a superfine spool that requires no backing, this fishing reel also briefs you about the amount of line remaining on your spool.
4. Abu Garcia Revo SX Low Profile Fishing Reel
Made using high-quality materials, the Abu Garcia Revo SX Low Profile reel is the rod you need when fishing in all water conditions. Featuring nine stainless steel ball bearings and a roller bearing, the fishing reel provides increased corrosion resistance.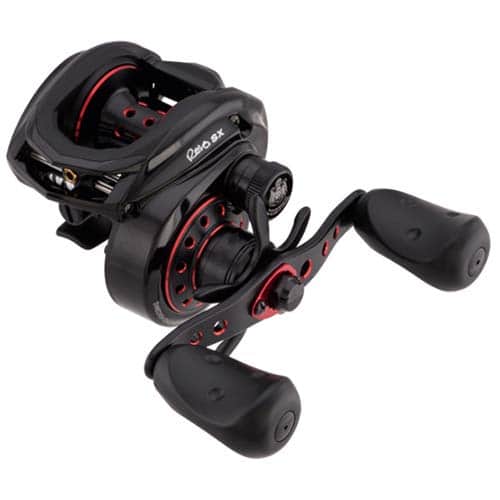 Sporting a C6 carbon body, this fishing reel gives a major weight reduction without sacrificing durability and strength. Arriving in a D2 Gear Design accompanied by a brass main gear, enhances the overall durability and efficiency of the gear.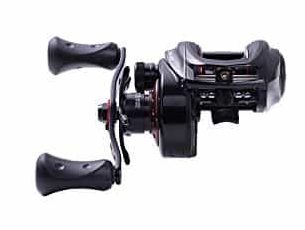 Furthermore, the Revo SX is fused with a Power Stack Carbon Matrix System that ensures smooth and consistent pressure across the entire drag.
Also Read: 7 Best Fishing Lures for Trout
---
CONCLUSION
Hope that the above-mentioned list of reels and rods for redfish and speckled trout could land you the right gear you were in quest of. Of all the rods and reels reviewed, we picked the Cadence CR5 Spinning Rod and KastKing Sharky III Fishing Reel as the suitable rods and reels for redfish and speckled trout.
Fishing is leisure for some, whereas a business for a few. The products listed here are popular among anglers, which can help you in achieving the desired results.
With our hands-on experience, we tried testing the best gear available in the market. Albeit, if there is a product we've missed out on that is praiseworthy, write to us in the comments section below and we'll get back shortly.
---
FAQs of Rods and Reels
What is the ideal rod length for trout fishing?
Normally, trout fishing is made accessible with spinning rods that are between 6 to 8 inches long. Smaller rods below 6 inches are more suitable for a short distance, whereas rods over the length of 7 inches can be ideal for lakes. Anything around 7 inches is considered the perfect piece of rod for trout fishing.
What is the recommended gear ratio for redfish?
There are no hard and fast rules as to what is the ideal gear ratio for redfish. But most recommended going for spinning reels with gear ratios between 5.0:1 and 6.0:1 for redfish. The number brings more versatility when using lures and baits of different sizes and shapes.
Does the size of the rod matter for trout fishing?
Yes. The size matters and the right size can prove as a big help in your fishing. 7 feet 7-foot-long rod is considered an ideal one, though selection on the basis of size depends mostly on the venue.
Is a leader required for speckled trout?
For white trout and speckled trout fishing, the leader plays a big role. Generally, the 15-pound leader is contemplated as a good choice, but you can move up to 30-pound if you target redfish and can make the decision accordingly.
Does medium powered rod serve the best purpose or I should go for strong powered rod?
The general size of fish is a basic factor in deciding about the right powered rod. Rod of light power will be suitable for trout and panfish. For Bass and Walleye, it's good to pick a medium power rod. Strong power is generally preferred for pike, catfish, and big bass.