Looking to learn fishing and seek a Maxcatch fly rod review to begin your journey? I have enjoyed fishing with this brand's accessories for years and found them extremely useful. They come with top-quality material and are considered perfect for beginners who want to brush up their skills without worrying about the quality.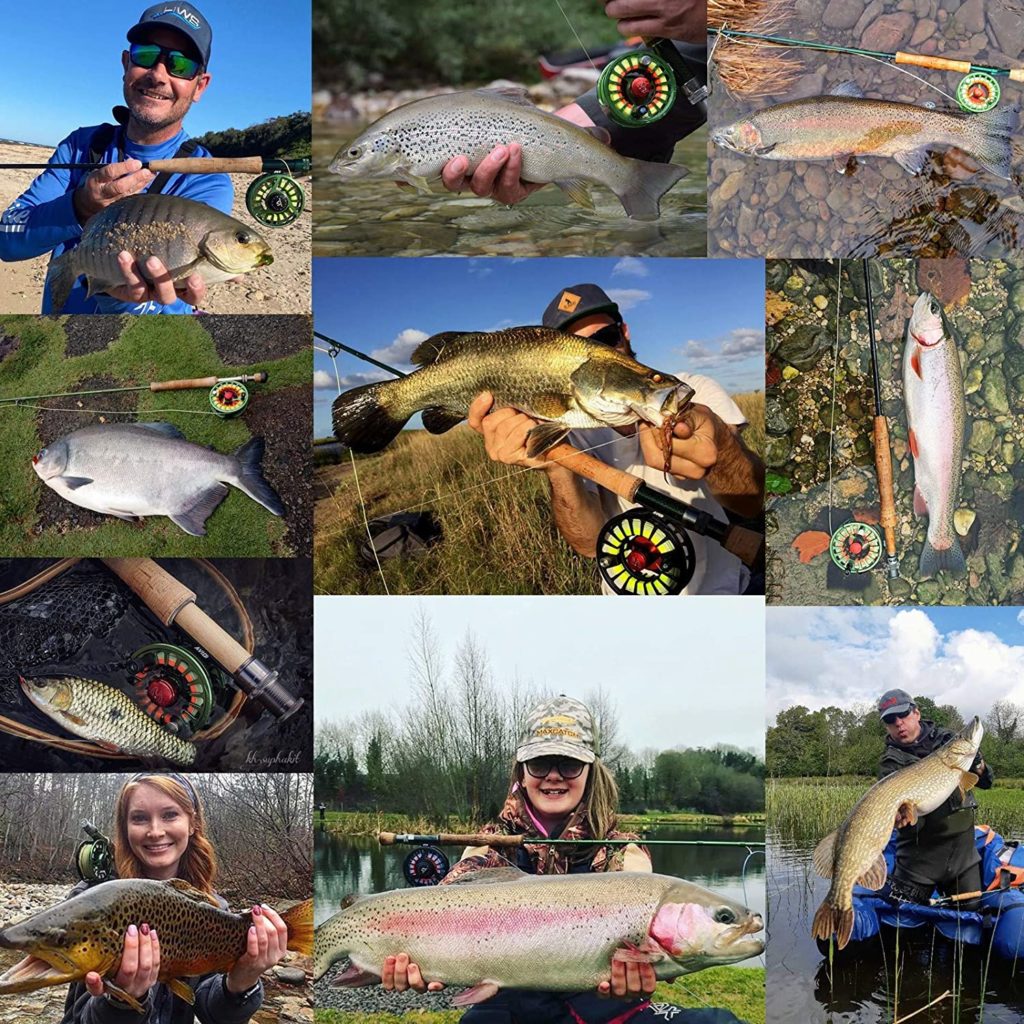 There are five different layers of composition in their fly rods with IM7 24T plus 30T carbon fiber that give enough strength for catching large fishes. It is much more when compared with most models available out there. I found it much more impressive than most competitors providing rods in this price range.
In this post, I will review the top 3 Maxcatch fly rods that I have used over the past few months. Although there are many other variants of this brand, it is essential to tell the audience about the ones that stay ahead of others. Still with me for catching the personal observation about this brand's fly rods.
---
List of Maxcatch Fly Rod
1. Maxcatch Premier Fly Fishing Rod
I have been waiting for a long time to write a story regarding the Maxcatch Premier Fly Fishing rod performance. This 9-foot rod is delivered with an avid reel and works fine for both sinking and floating with ease. I was very excited to hit the waters after the delivery of this fly fishing rod.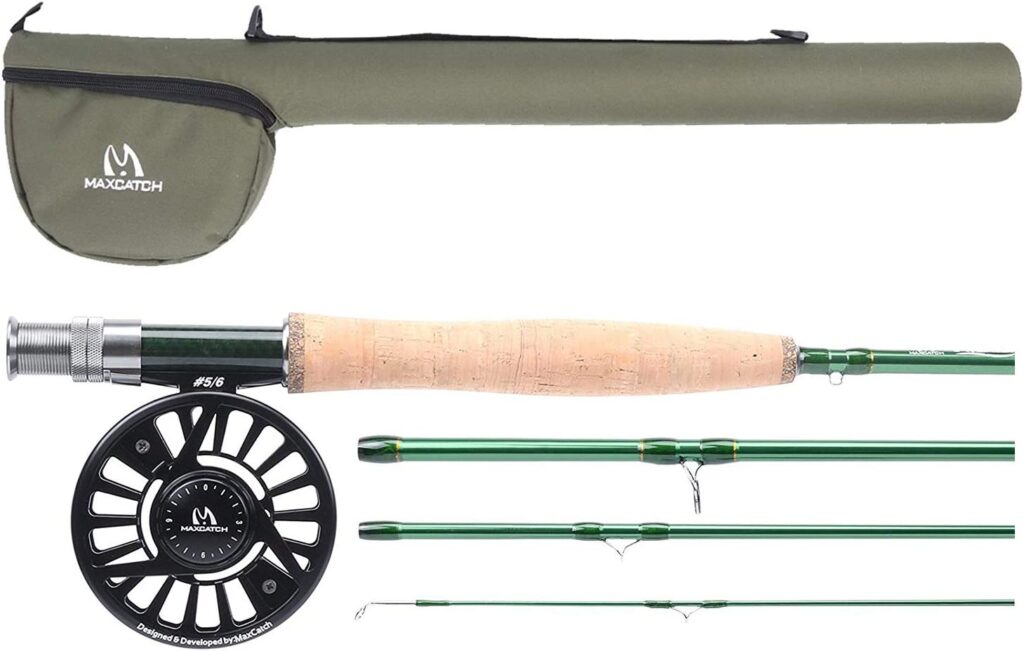 It performed much more than my expectations, giving me extreme happiness and joy. I examined properly to find any noticeable issues, like cracks, scratches, alignment, etc. If I talk about the balance, it has a remarkable construction and gives a nice feeling to the hands.
I have used the fly rods of many other brands like Orvis and Sage. To my surprise, this model doesn't offer an experience of less than them if not more. It has a one-year warranty, but I didn't face any issues with performance and effects.
It is quite wonderful for the price we are paying for. There is only a need to remove or reverse the central bearing to reconfigure the fly rod for left or right-hand use. It comes with quite a big arbor reel that allows much smoother casting. The availability of its larger diameter allowed me to reel quicker and faster.
Available in three colors, this premier fly fishing rod performs much better than the models available in this price range. I have waited until real-time before reviewing this set, so don't worry about performance.
Fast action performance with long casting
Affordable to buy
Easy reconfiguration
Delivered with smoother reel
Give limited chances to snag
Packed with a single spool
A slight decrease in performance during windy days
2. Maxcatch Extreme Fly Rod
There is no way I won't mention the name of Maxcatch Extreme Fly Rod while creating this post. It is an exciting 9' rod that works brilliantly without causing any trouble. I find it a workhorse for withstanding tough fishing situations. I went to deep waters for fishing and felt quite convincing with its ability to cast more than 70 feet easily.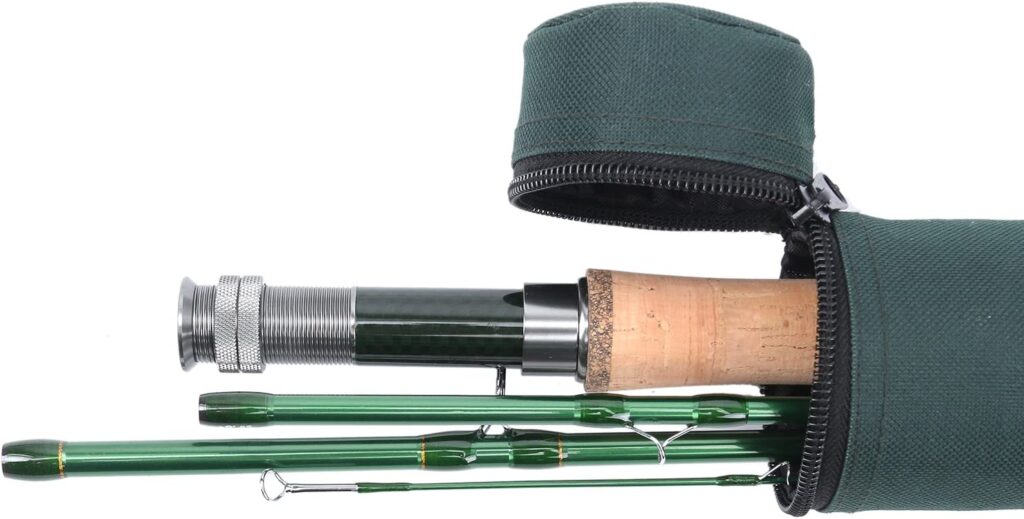 The rod was delivered to me in a wonderful carrying case with a compartment for every section of the rod. It was found to be far more convincing when compared with other rods available at this price range. It has a strong build and a sealed drag system for an ergonomic feeling.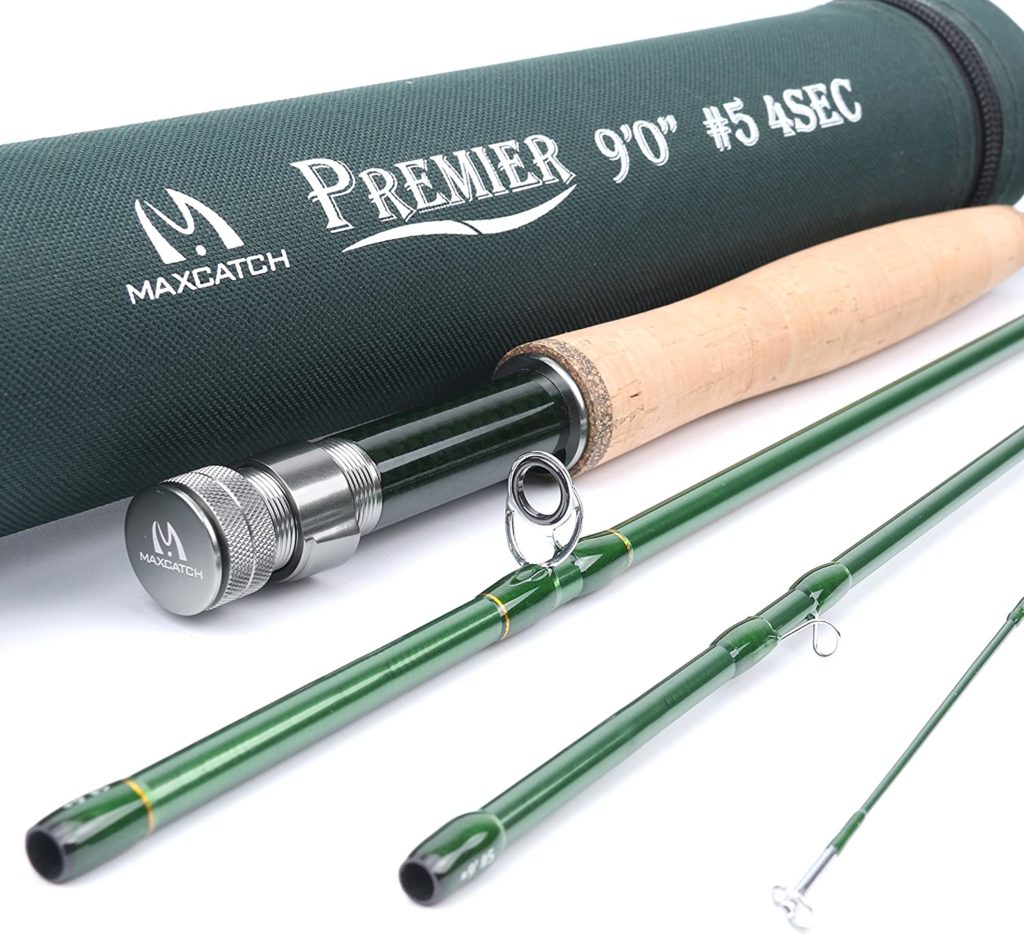 It is harder for me to beat this product at the price you are paying. There is nothing negative to say regarding any fishing trip I have using this fishing setup. My last trip to an off-shore part of Canada went great thanks to this rod and many other brands' variants. It works brilliantly on both rivers and lakes without causing any trouble for the anglers.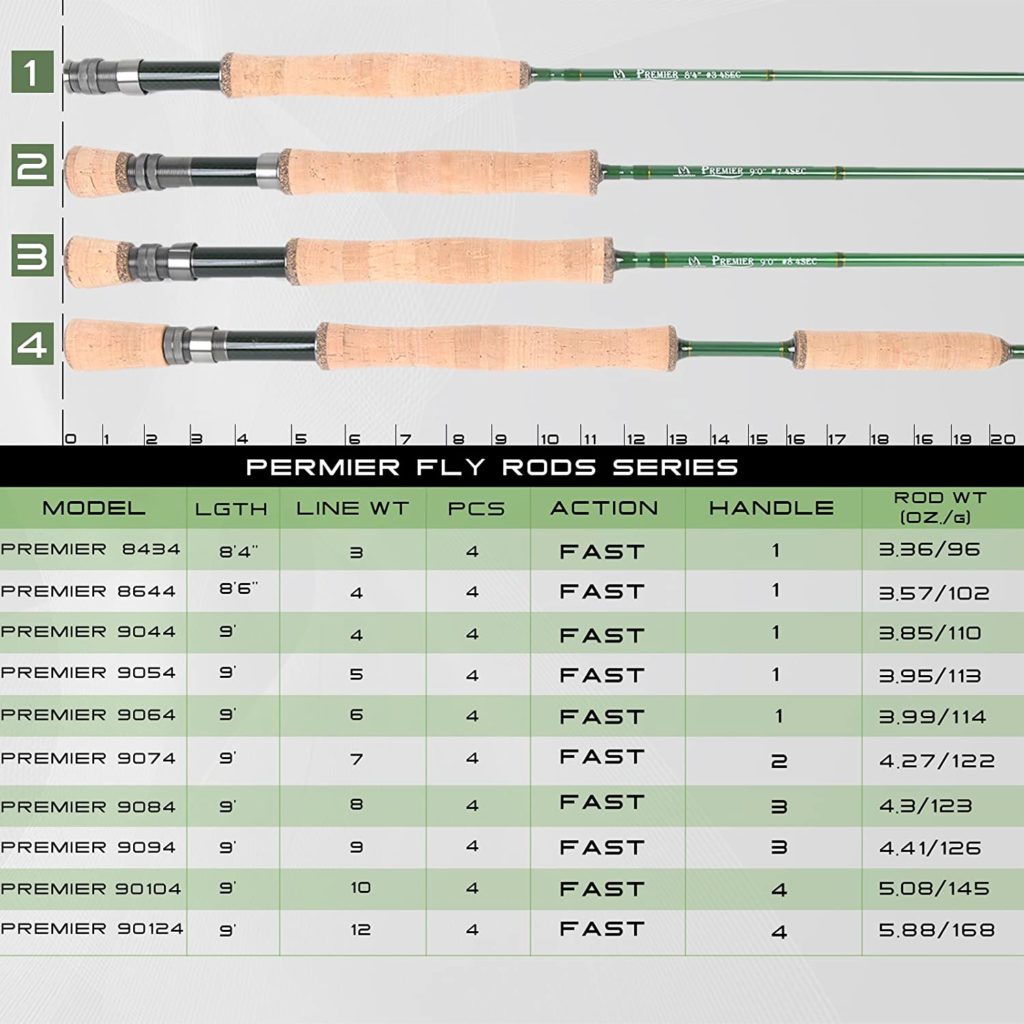 Backed by a one-year warranty, the chromed stainless steel snake guides and contoured handle give an awesome grip on the shore. There won't be any need to worry about casting, wherever you like with ease. I have also enjoyed long-distance casting plenty of times and always become happier with the experience.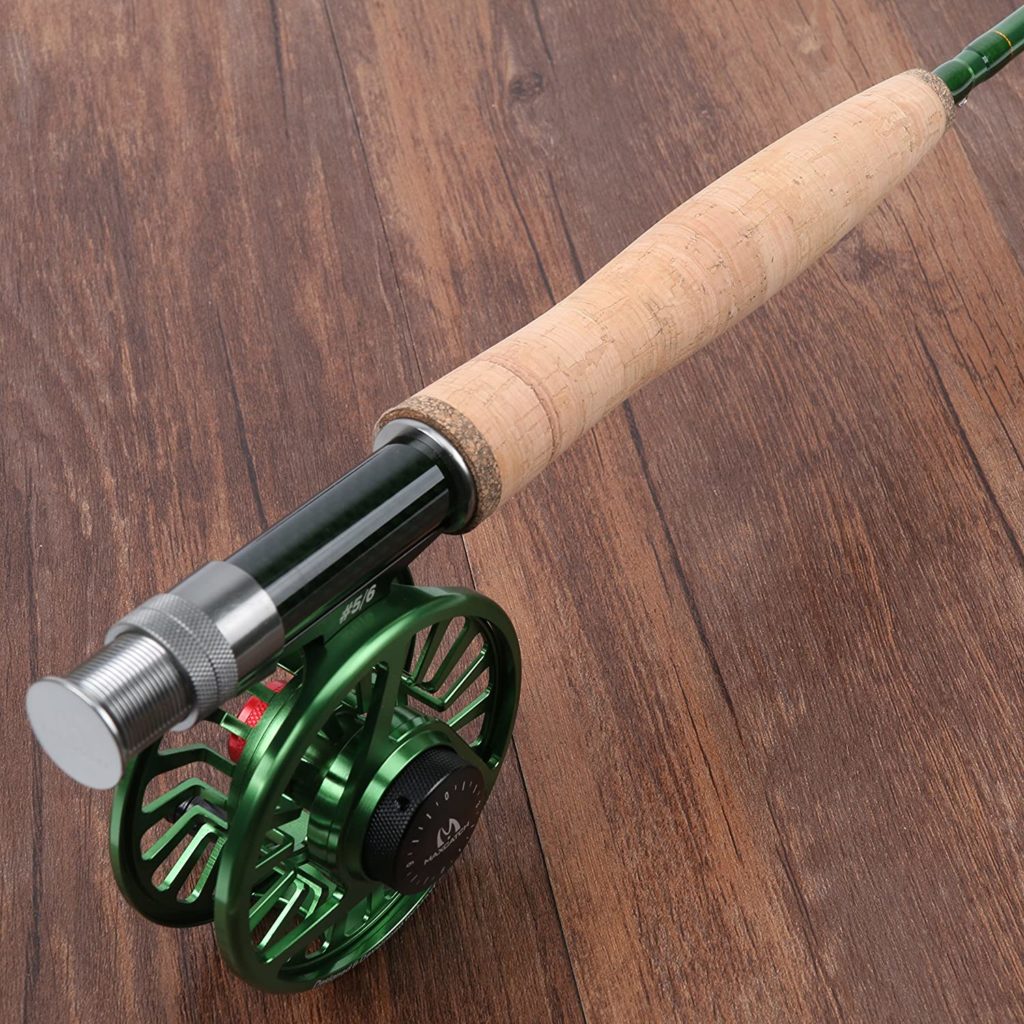 It is a fast-action rod built using AA+ grade material that gives extra longevity to the system. Furthermore, the blank painted green coating is provided on the fly rod to allow the unit to perform exciting in saltwater and freshwater.
Designed with a purely sharp appearance
Extremely lightweight construction
Properly balanced from all ends
Quick lining system
Smoother reeling and dragging
3. M Maximumcatch Fiberglass Fly Fishing Rod
If anyone has bought this fiberglass fly fishing rod, I will say they are one of the smartest individuals on the planet. I was impressed with the price point of less than US$ 100 making it worth buying from all sides. It offers a nice casting when all things are put together in a single effort.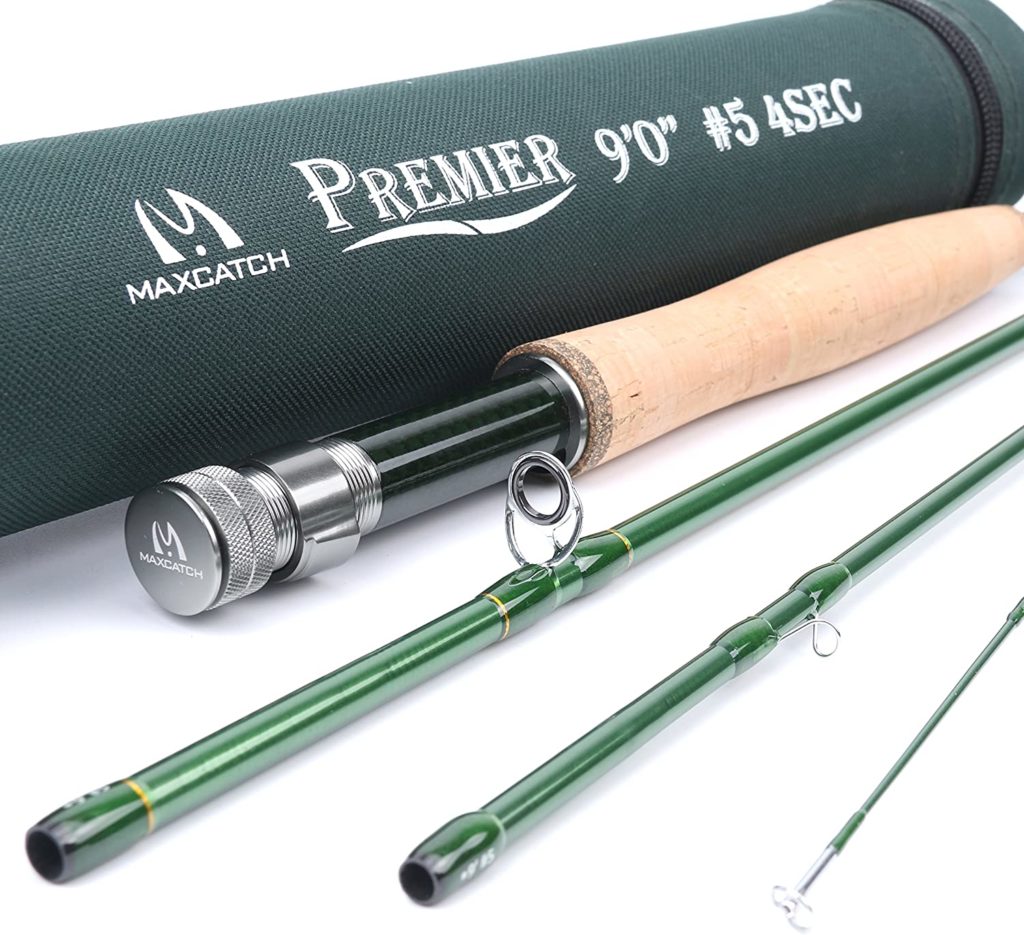 Although I had a few minor issues with its fiberglass construction, it has still performed convincingly well in great ways. It features MaxLinq blank technology with five different layers of carbon to boost strength. I loved the taping that ensures smoothness and power in a single stroke.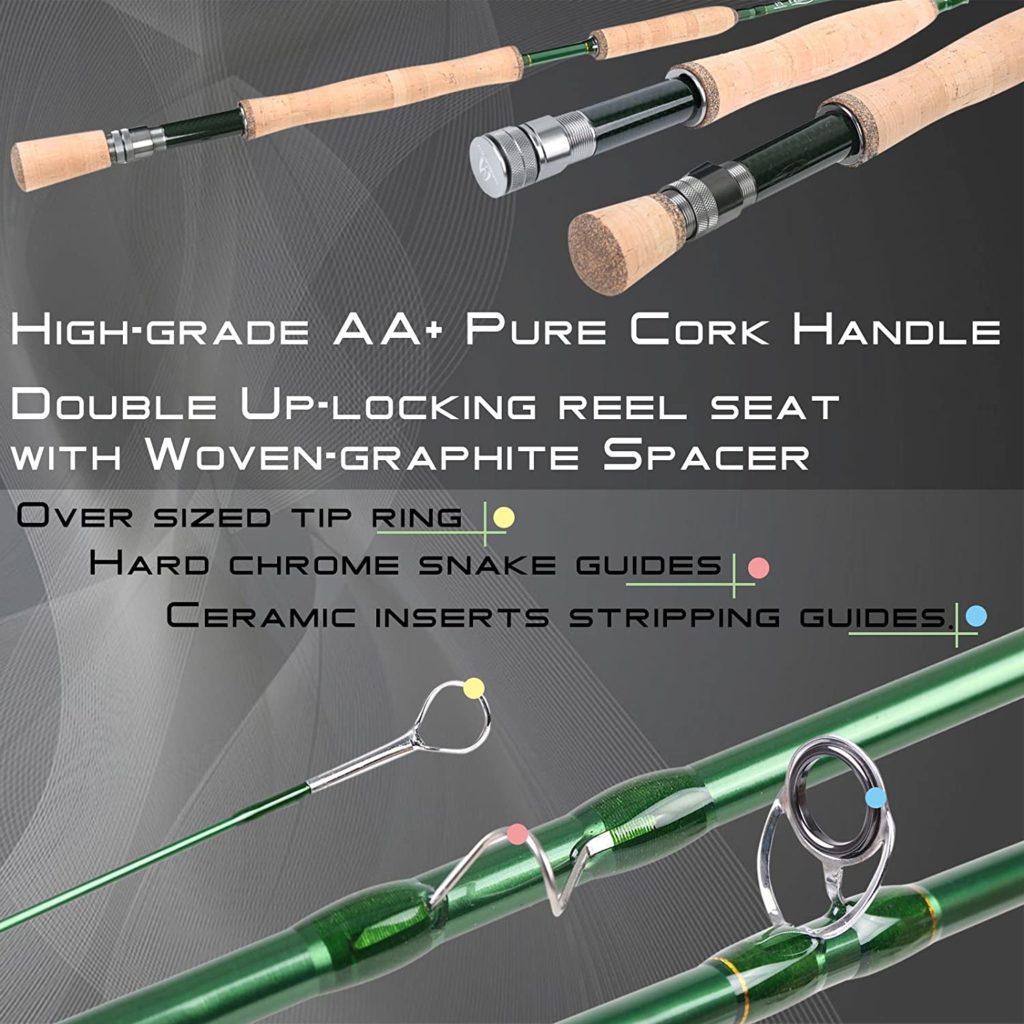 The presence of extraordinary guidance has helped me enjoy smoother casting while fishing on the rivers. With a shooting range between 3 wt & 10 wt, this rod has worked for me in almost all conditions, and I believe it works in your case too. Your fly fishing experience will likely get a boost and receive a presentation that can hardly be found anywhere else.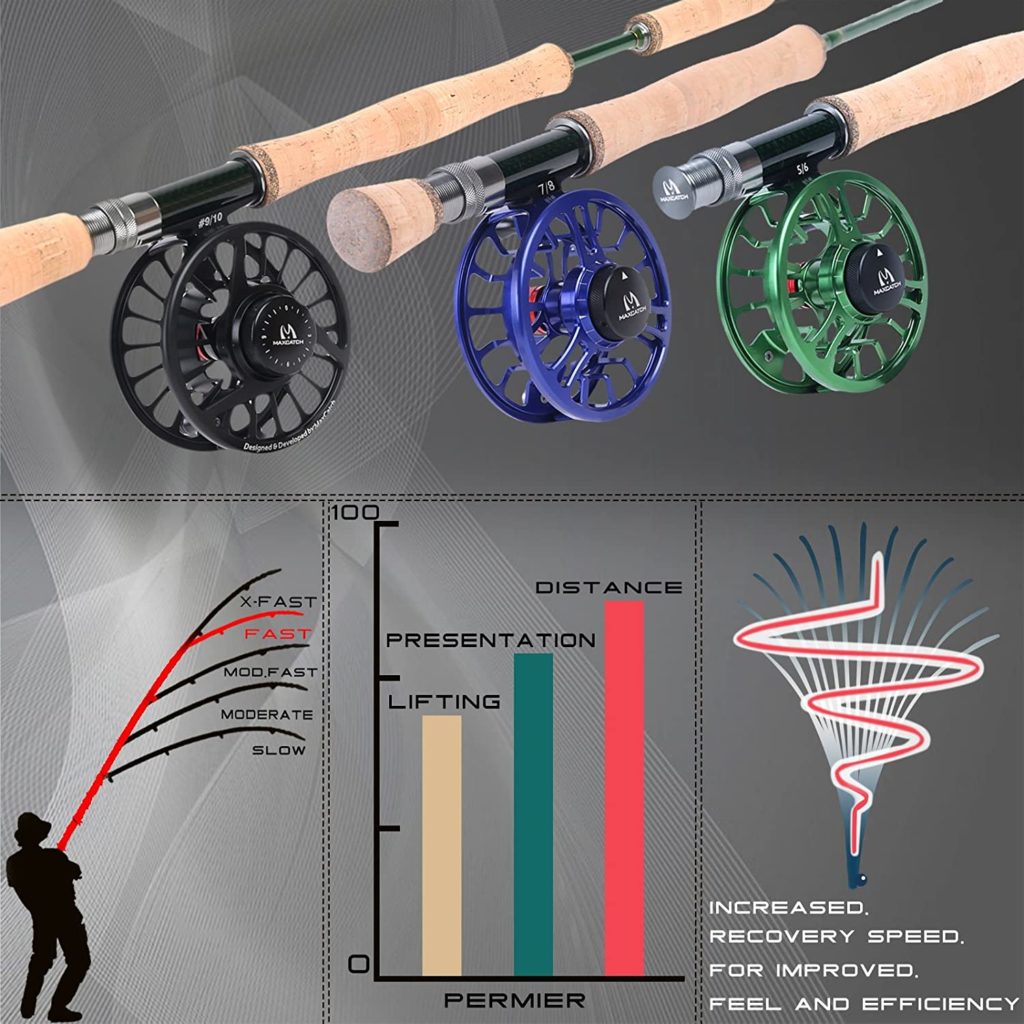 There is a contoured cork handle crafted with pure A+ material for making gripping convenient. It is properly machined and gives an experience that tolerates tough conditions. Whether it is about casting in saltwater or freshwater, the experience will be equally efficient and convenient.
I am not saying it is the best fly fishing rod out there, but expect it to serve the purpose easily. You can hardly find something better than this fiberglass model at this price level.
Over-sized tip loop to enjoy extended casting
Capable of covering longer distances
Give incredible increase in strength
Flexibility for angling while traveling
Work exceptionally well in saltwater
The tip may need repair after a few uses
Also Read: Best Fluorocarbon Fishing Lines for Saltwater: Buying Guide
---
How have I made the observation in this Maxcatch Fly Rod review?
You need to understand fishing is a sport of preferences, mystiques, and passion. A few things that are right for me might be wrong for others. It is about feeling rather than the price tag or features that make the experience great for anglers. Before evaluating the fly rods of the Maxcatch brand, I have checked the following things.
The first thing that matters to me most in fly fishing is what kind of casting power rod provides. The Maxcatch fly rods cast brilliantly in terms of accuracy and power. I believe catching large fish can become a convenient task when the power of this fly rod matches average casting skills.
The design of most fly rods is satisfactory, and I feel nothing bad about it in any manner. It might not have the fancy and luxurious look that most hobbyists look for. However, the incredible chrome finish with snake guides gives a highly polite appearance.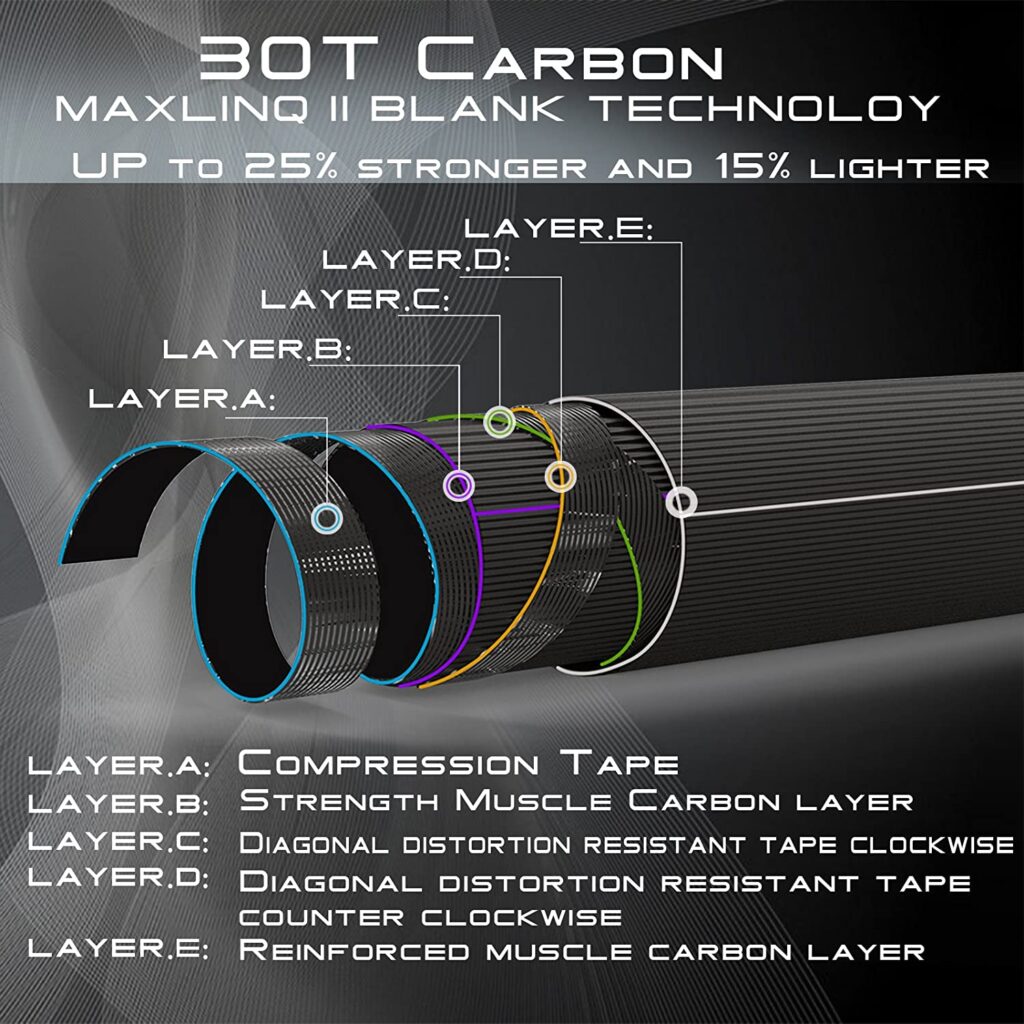 There is a very critical role played the line control while casting a fish with a fly rod. The models from Maxcatch solve this purpose and let the anglers have better control of the water. Even a beginner will feel as confident as an experienced angler with these rods.
Maxcatch falls in a pretty affordable range that doesn't cause any trouble in the pocket of buyers. If I think about quality, it is quite good and long-lasting. Feeling any issue related to longevity is quite rare with their fly rods.
---
About the Brand
Maxcatch is a well-known company involved in the manufacturing operations of tackle and gear for fly fishing. The company started in 2005 and has gone through a strong journey. They presently produce and sell accessories, like fishing lines, rods, fly reels, and clothes to various countries across the globe.
Despite having most of its production in China, the company has done a fine job of maintaining quality control for its products. They have bought tons of fishing innovations for beginners and entry-level anglers.
---
How good is Maxcatch Customer Service?
I believe the biggest negative thing regarding Maxcatch customer service is they don't have any support center in the United States. It means the replacement work is performed in China, and you will have to send it back for repair.
It is a very bad drawback because the buyers will have to deal with long waiting and costly courier charges. If the company can improve this issue by opening centers in the United States, I think there will be tons of boost in their sales.
Also Read: Best Orvis Clearwater Review | Fishing Rod
---
Maxcatch Fly Rods-Frequently Asked Questions
Q. Where are Maxcatch rods manufactured?
Maxcatch fly fishing rods are manufactured in China and imported to various parts of the globe. They claim to pass products after stringent quality control and customer support.
Q. Are Maxcatch fly rods a good investment?
Yes, they are extremely lightweight in construction and made using top-quality material. Most models come with a nice-looking case that keeps the accessories safe during traveling.
Q. Which Maxcatch fly rod is the best?
Although almost all the models possess great quality, we believe the Maxcatch Premier fly rod is the best choice. It has great features that can make any fishing day memorable.
Q. How can we reverse the Maxcatch fly reel?
It can be done by finding the knob on the reel and moving it in the anti-clock direction for best results.
---
Conclusion
I crafted this review after using this brand's fly rods for extended fishing trips. It has helped me conclude that they are more perfect than any entry-level rods available in the market. There are many excellent sets of features at a price that is unbelievable in most cases.
Their warranty is also quite good and doesn't have too many conditions for the replacement process. Overall, I recommend shopping for their accessories with a positive Maxcatch fly rod review.
What are your thoughts regarding this post? Feel free to write about it in the comment section!