Fishing is a gratifying activity; you enjoy a pleasant time outdoors with your pals with the best gear at your disposal. With the variety of fishing gear available, picking one for the right cause takes a toll on all kinds of fishermen — be they a beginner or experts.
In this article, we discuss everything related to telescopic fishing rods. In the following sections, we share factors to consider when buying telescopic fishing rods, followed by a list of the best in the market.
---
Factors To Consider When Buying Telescopic Fishing Rods
The market is home to thousands of telescopic rods that entice the anglers. However, with the innumerable products available, choosing one can be a daunting task. Here is a quick overview of things you need to consider when buying a telescopic fishing rod:
Weight
The first point to ponder upon is the weight of your fishing rod. The ultra-lightweight are smooth and are convenient for smaller and lighter fish. On the contrary, heavy rods are ideal for species such as steelhead, catfish, or bass. For your backpacking and camping needs, lighter rods are recommended. While the heavier ones can help in heavy tackles and large fish.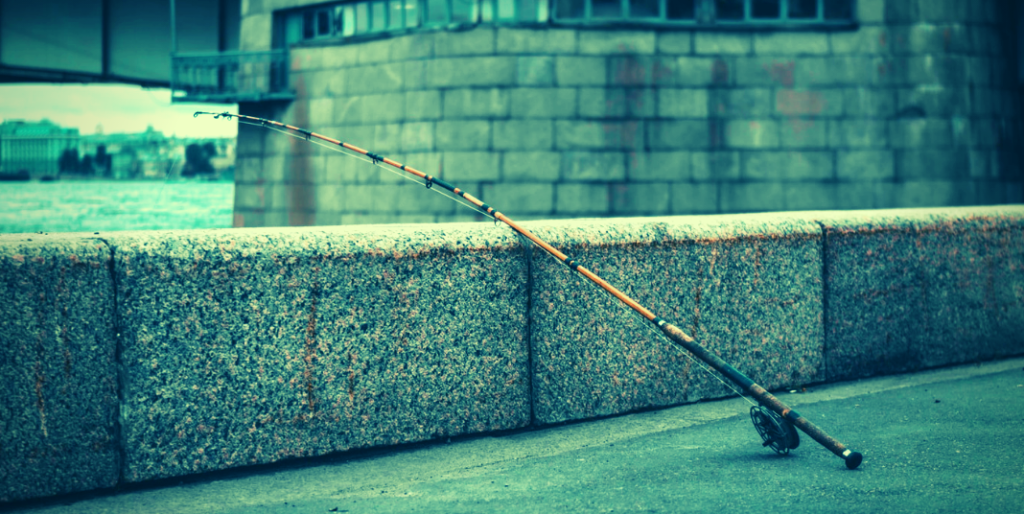 Construction
Construction is another imperative factor that you must pay heed to. The rods made from aluminum and corrosive metal may not be suitable in saltwater conditions. The widely-used ceramic guides are now being considered by most fishermen, because of their affordability and longer durability.
---
Best Telescopic Fishing Rods
After hours of research and expert consultation, here is our review guide covering the best telescopic fishing rods available on the market.
1. Burning Shark Fishing Rods
The fisherman's recommendation — Burning Shark rod is equipped with stainless steel guides and crafted out of 24-ton lightweight carbon fiber. This rod is rigid and a tough nut in all kinds of water, thanks to the triple-layer carbon fiber. The Y-shaped guide design enhances the durability and stability of the rod's guide ring.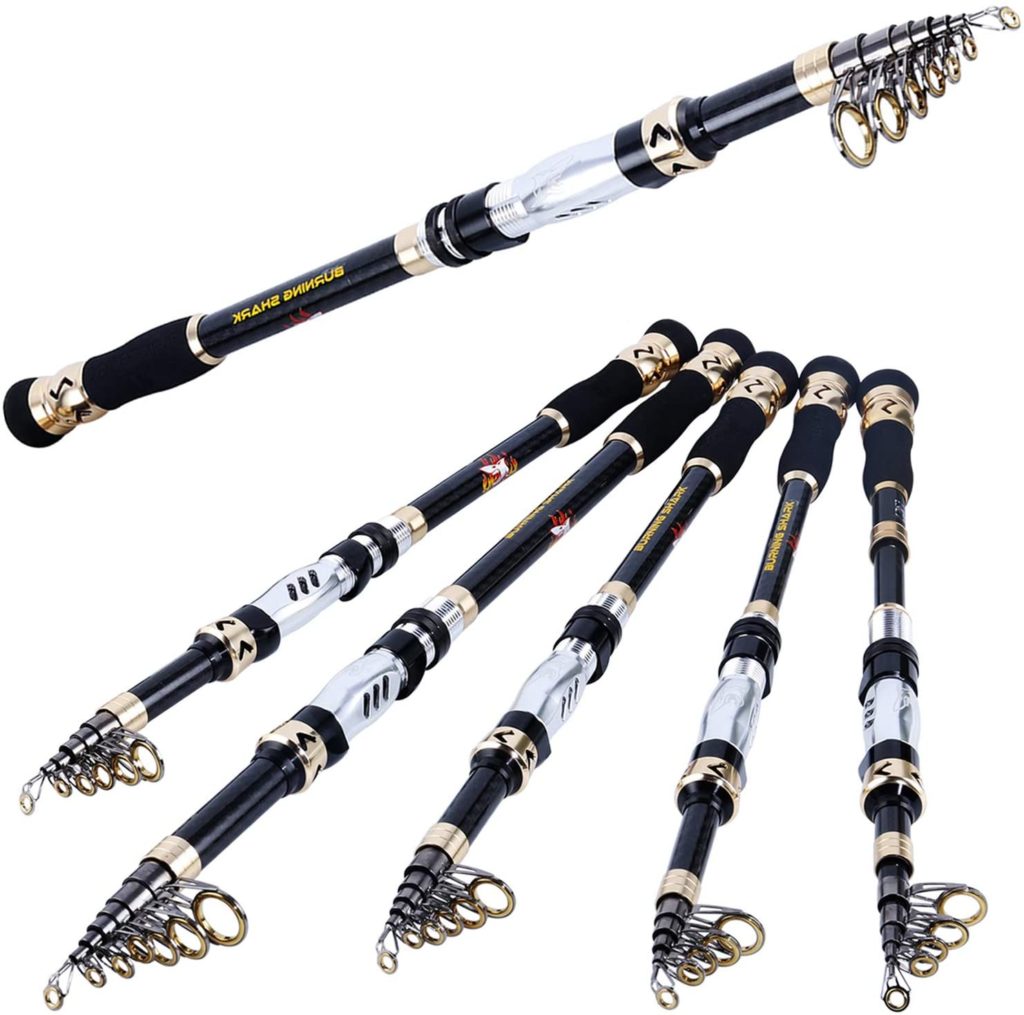 The inner ring is embossed in brass, helping you fish for long hours. Moreover, the rod is wear-resistant and is less likely to wear and tear than its competitors. The rod comes with an EVA handle and soft plastic material that prevents gliding off your hand. This is easily the best in terms of portability, as it can fit comfortably into your bag or car trunk.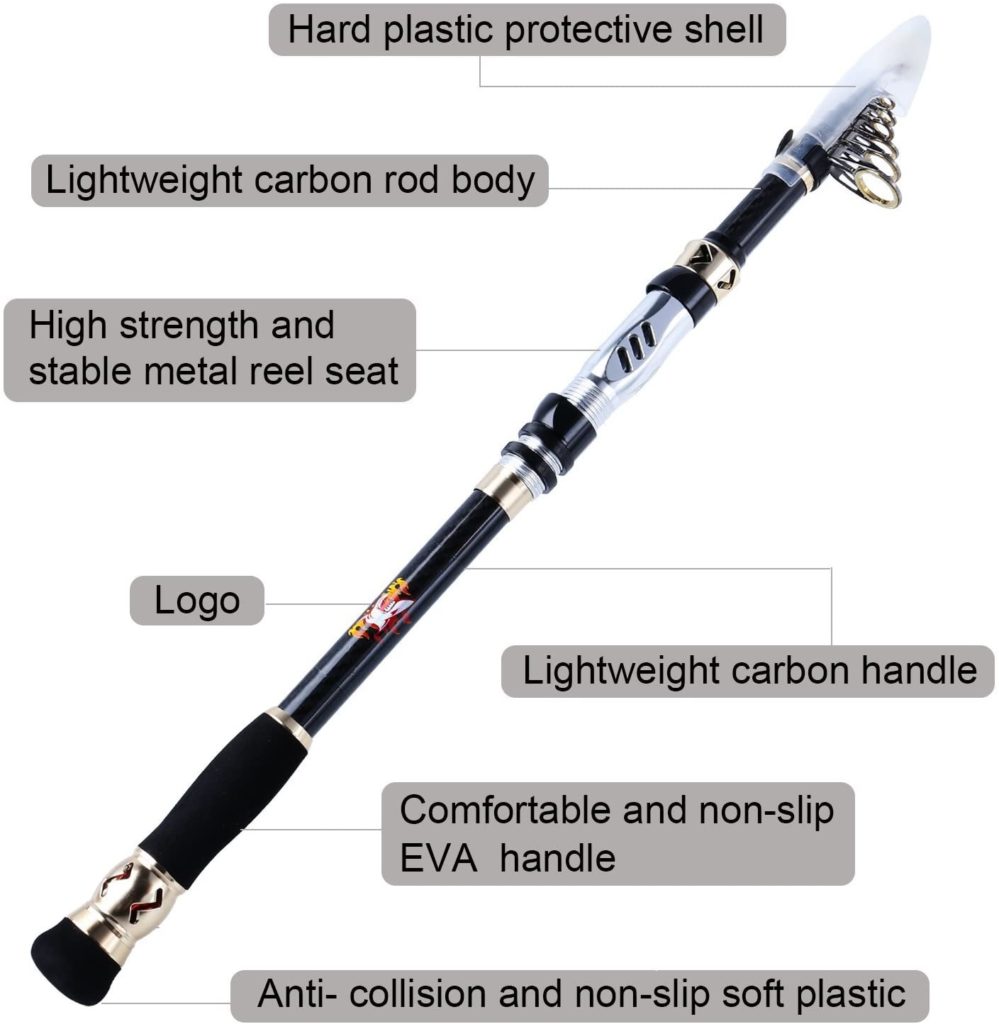 The Burning Shark Fishing Rods are known for their excellent after-purchase assistance since all their models come with a one-year warranty. For someone emphasizing comfort for a long duration, then this is the model to include in your kit bag.
Ultra-lightweight and comfortable to use.
Portability; fits into a bag and even car trunks.
Stainless steel guides enhance durability.
The reel seat isn't well-engineered.
The handle is a bit too wide for fishing pole holders.
2. PLUSINNO Carbon Fiber Telescopic Fishing Rod
A telescopic fishing rod from the house of a PLUSINNO is a no-brainer on this list. This fishing rod is a blend of carbon fiber and fiberglass, a blend that enhances durability and keeps the pole hard. The complete structure is embossed in stainless steel, while the handle comes with EVA foam grips.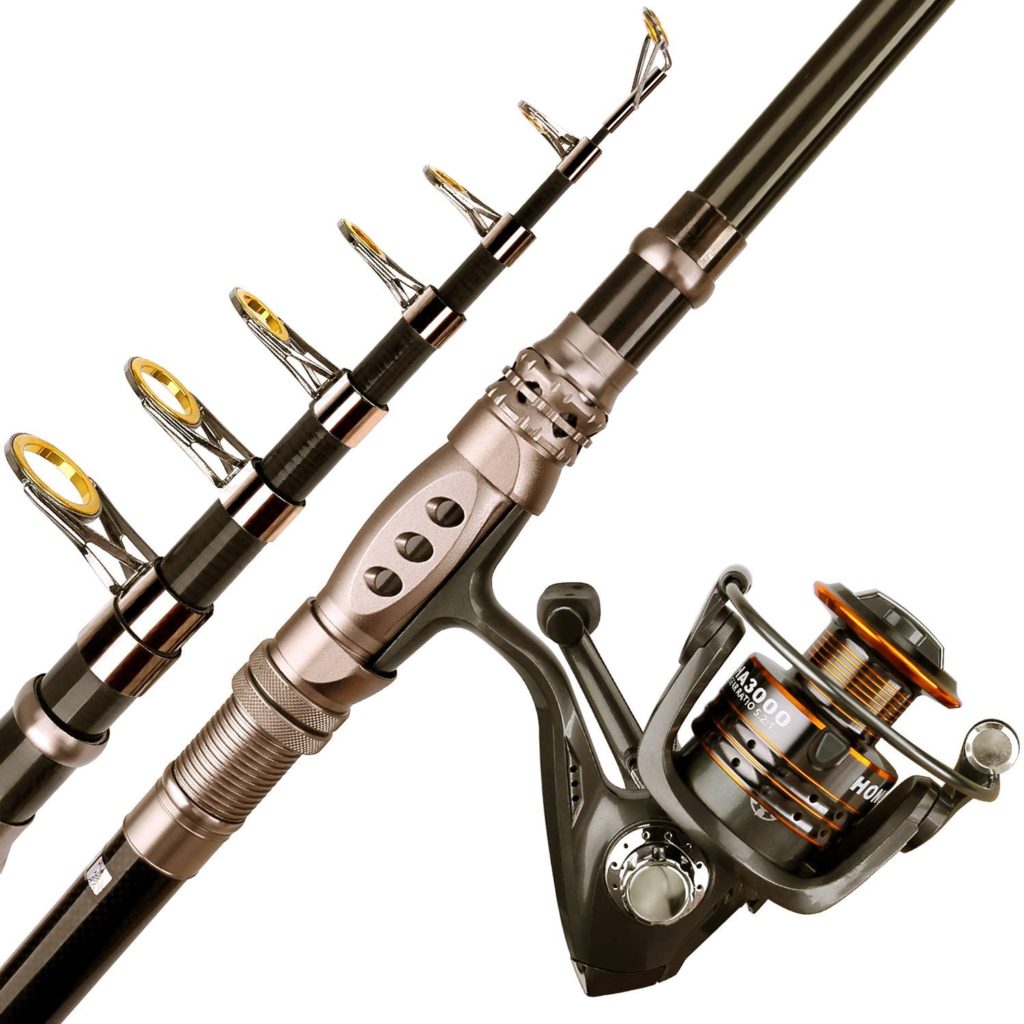 This is widely popular for the collapsible design that allows it to be conveniently carried around. It features an instant anti-reverse system that assists in pulling all sizes of fish. The rod is available in various size configurations — 6 feet, 7 feet, 8 feet, and 9 feet. The seat of the rod is corrosion-resistant, making it both fresh and saltwater-friendly.
All in all, PLUSINNO's Carbon Fiber Telescopic Fishing Rod is the best buy to accommodate inside your backpack. This one is economical and relatively fun to use on all waters.
Compatible with fresh and saltwater.
An effective blend of rod and reel.
Comfortable for long hours with EVA foam handle.
Durability is questioned by many.
Does seem to be heavy.
3. KastKing Blackhawk II
The KastKing BlackHawk II is the coziest rod to use for both beginners and professional anglers. The rod boasts stainless steel line guides and comes with an EVA foam handle, making them easy to use under the harshest of conditions. You get a hook holder close to the handle, which allows you to secure your rig once collapsing the rod.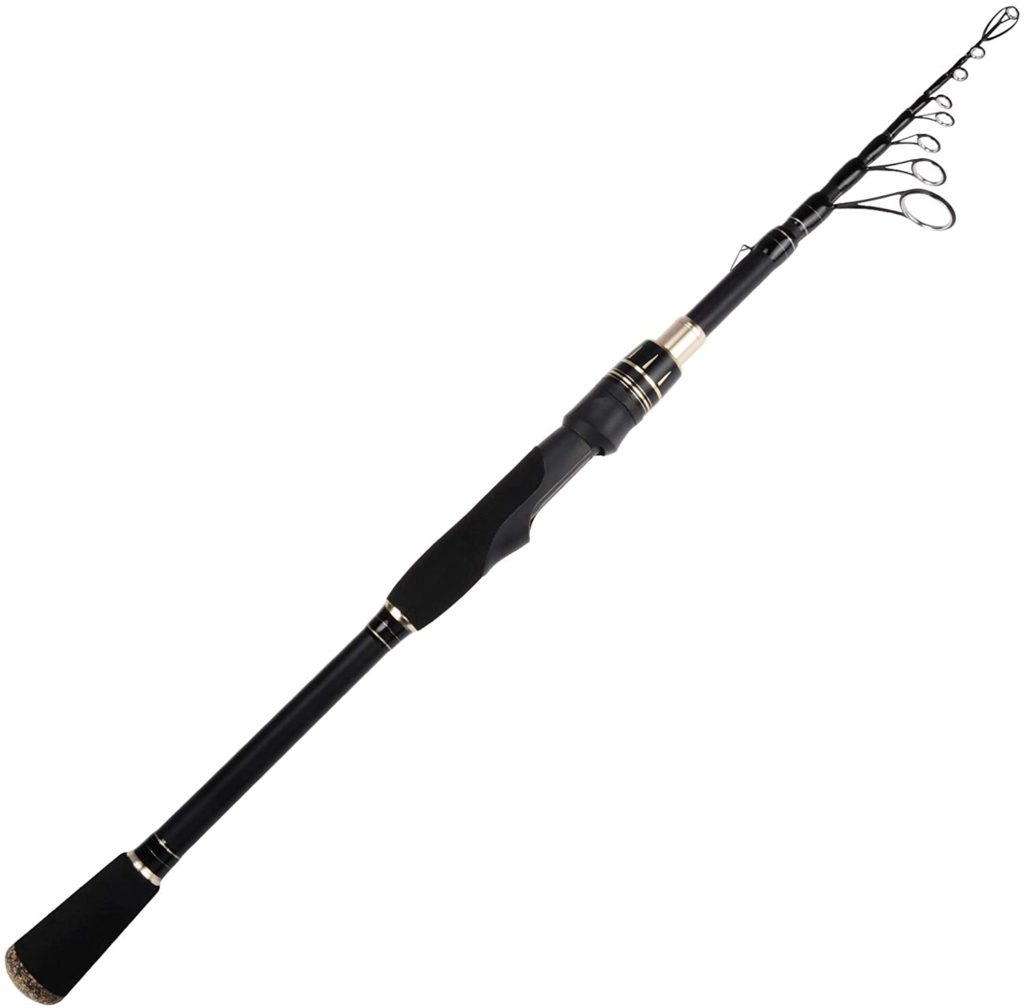 The rod is imbued with a special feature called 'soloscopic performance technology' (SPT), which means it is a six-piece rod with similar characteristics to a single-piece rod. The rod comes in 14 different size options, ranging from 6.5 feet to 8 feet and along with different flexibility levels.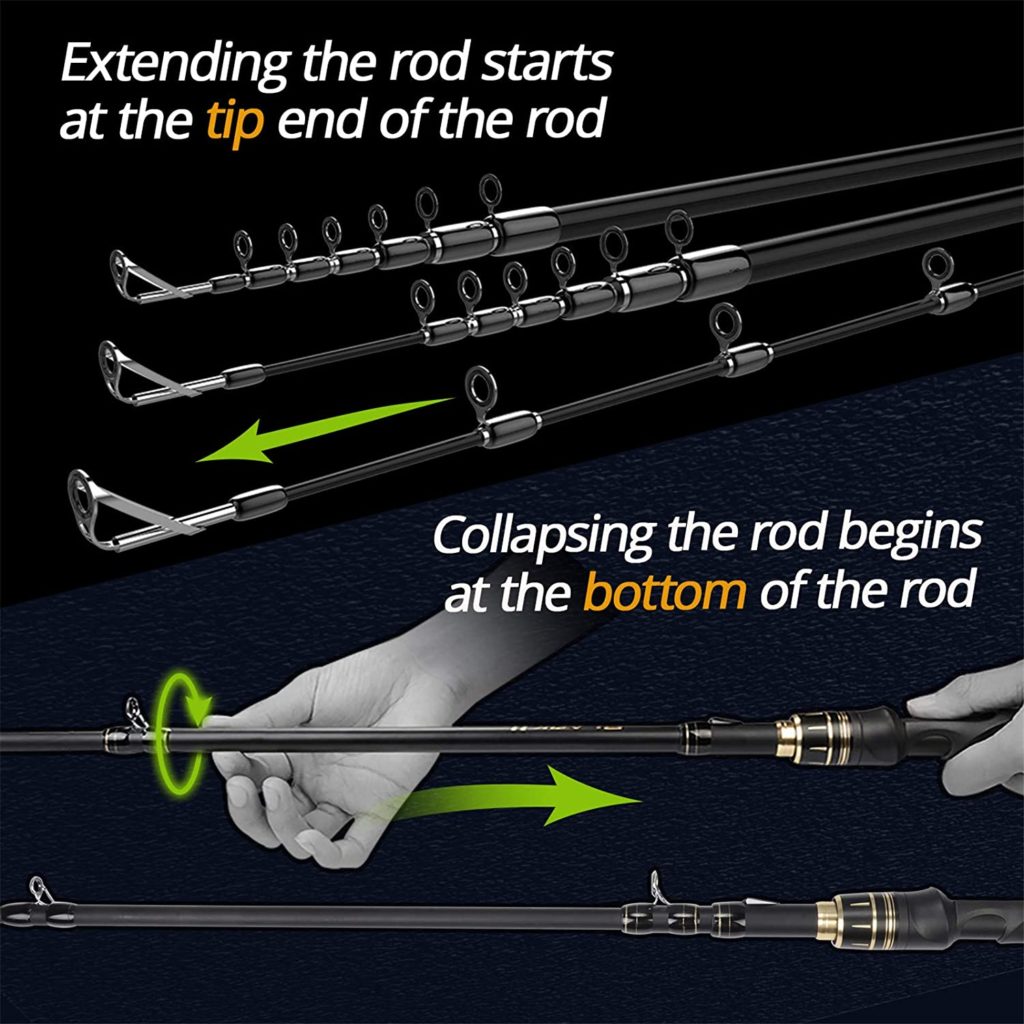 The BlackHawk II is a no-frills piece of equipment you can own for the price — it is available in different sizes and does surprisingly well for the price.
The setup process is straightforward.
Plenty of size configurations are available to choose from.
Reinforced reel seats maximize durability.
Can get difficult to collapse/expand.
The line guides tend to rotate often after some use.
Also Read: Best Spinning Reels for Bass – Buying Guide
4. Sougayilang Telescopic Fishing Rod and Reel Combo
Sougayilang is a household name in the fishing equipment industry. The brand's combo kit comes in three different lengths (5.91-, 6.89-, and 7.87-feet) for better control of various water conditions. This telescopic rod is made using high-density carbon fiber with fiberglass, making the rod a solid piece of gear.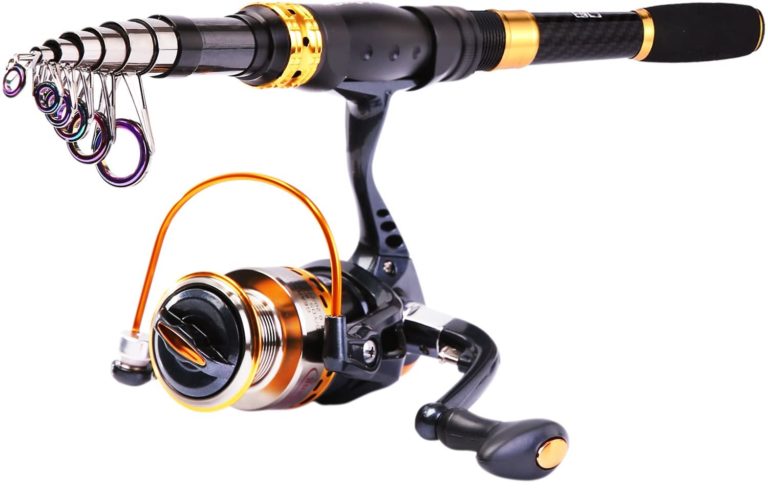 The grip is built from EVA, commonly used in most saltwater spinning rods. This combo kit includes a total of 14 bearings for smoother line retrieval. This is a handy portable gear, as it collapses to smaller sizes that can easily be sneaked inside your backpack or your trunk. It is supplied with a one-year warranty, thus offering you total peace of mind.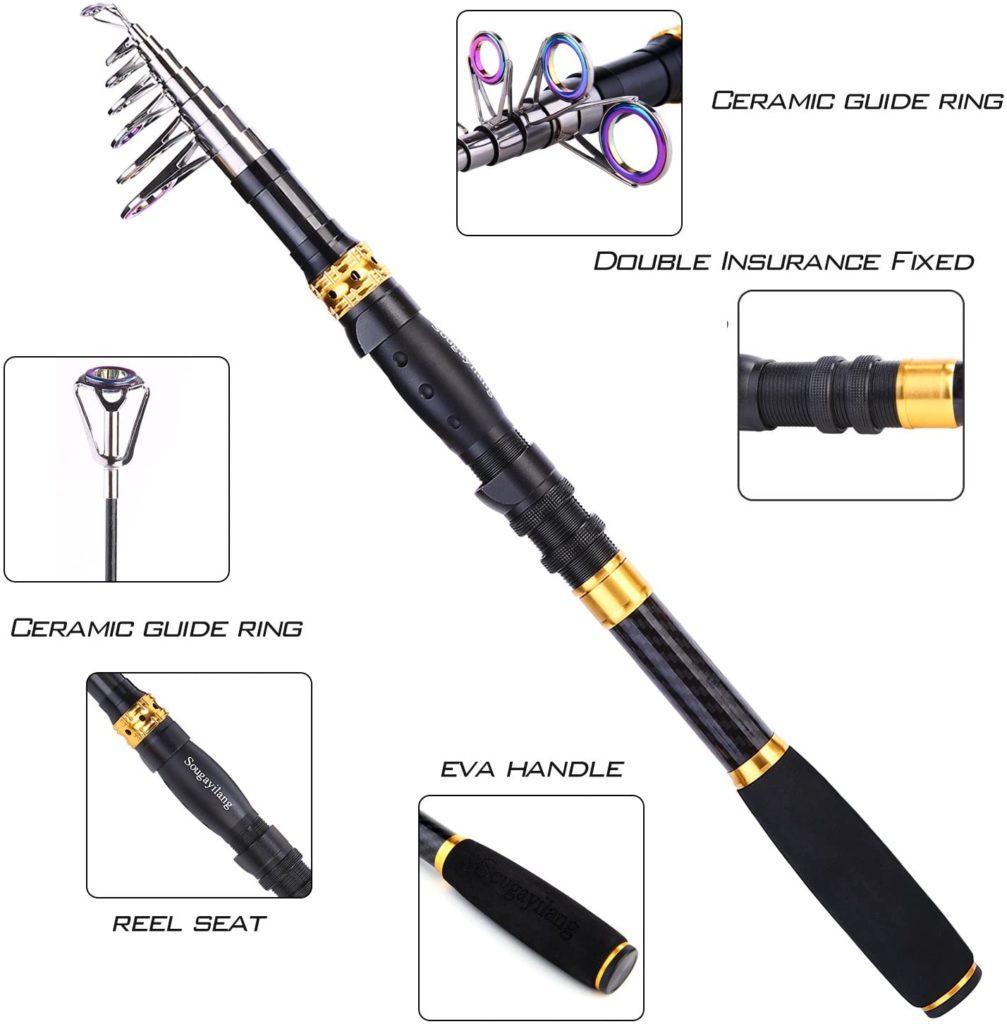 Sougayilang's rod and reel combo kit are the most affordable at this price range — it is stacked with premium materials and comes in sizes that seem to work perfectly even on full-grown adults.
The construction is anti-corrosive.
Multiple sizes to fit all sizes of fishermen.
Collapsible design; fits easily in backpacks or car trunks.
The handle is relatively smaller than other models.
Reel's quality is a concern.
5. Magreel Telescopic Fishing Rod and Reel Combo
Budget-friendly and ideal for most fishing jobs, the Magreel Telescopic Fishing Rod and Reel Combo is another value for the money combo package. The rod's handle is EVA, making it suitable for all-day fishing. Meanwhile, the guides are stainless steel, and coupled with ceramic inlets they help dissipate line friction.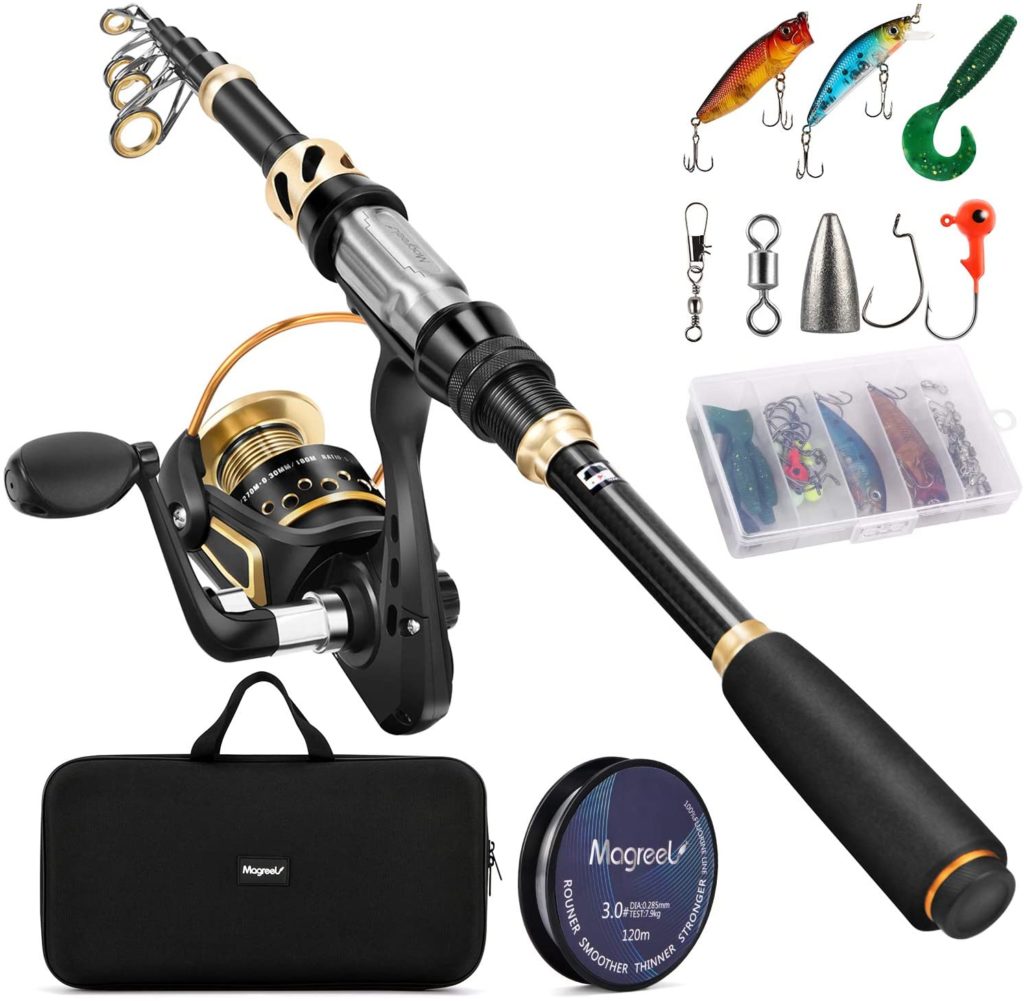 The anti-corrosive hooded seat on the reel is nifty in salt waters. And like most rods featuring on this list, this one too is built from 24-ton carbon fiber. All the components involved are made from premium quality materials, ensuring comfortable and long hours of fishing.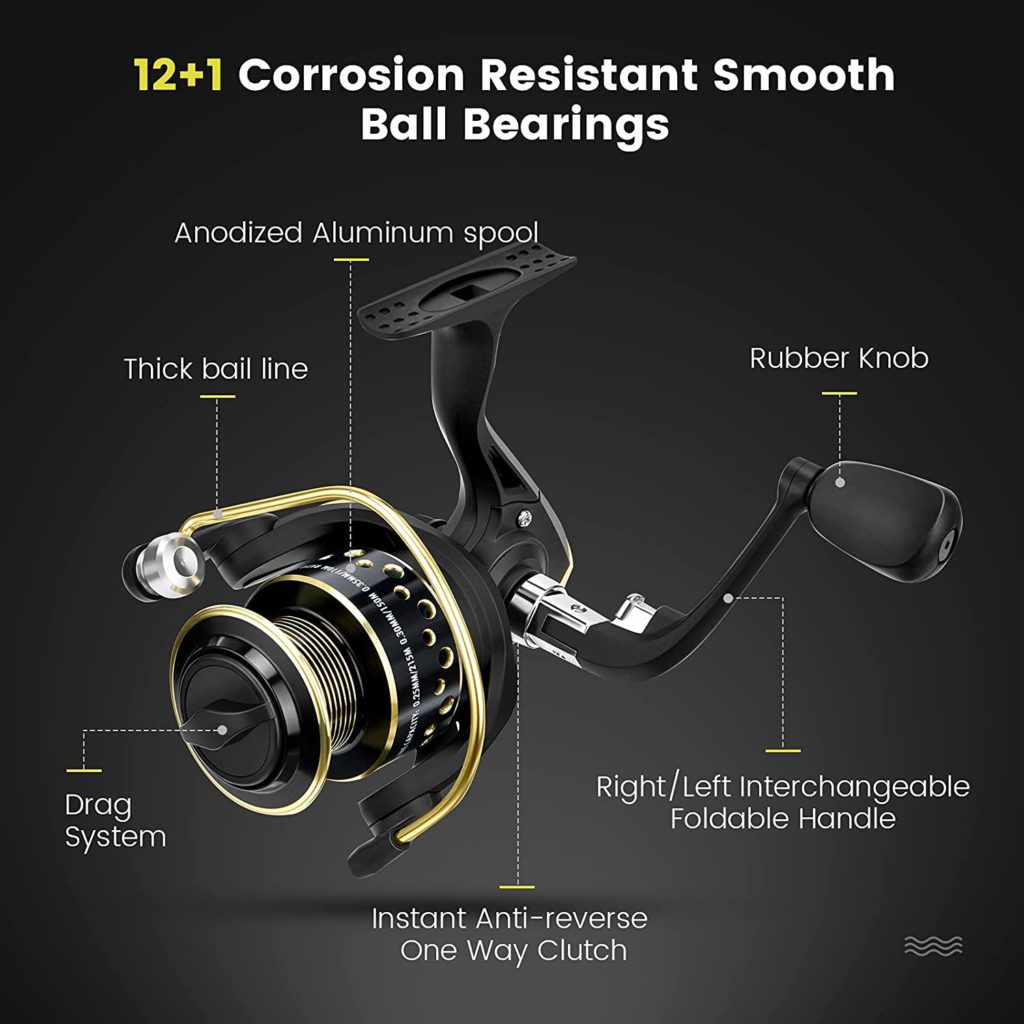 This telescopic rod comes in several different sizes, ranging from 6 to 11 feet. This ultra-lightweight and versatile fishing rod can be easily placed inside your car trunk, boat hatch, or even backpack. The relatively smaller structure of this rod can be a bummer to a few.
Corrosion-resistant hooded seat.
Conveniently fits in a car trunk, boat hatch, and bag.
Durable guides with ceramic inlets.
Has a small contour.
Reel's consistency is a concern.
6. Eagle Claw P555SP Telescopic Spinning Rod
A tool handy for first-timers, Eagle Claw's P555SP Telescopic Rod is another model of the best telescopic fishing rods to relish this activity. The rod, when collapsed, measures about 17 inches. While the graphite-clad pole measures approximately 6 feet. The four-line guides of the rod are ceramic and are ideal for tugging small sizes of fish.

There is an EVA foam split handle that is smaller on large hands. Despite its length and small contour, this telescopic fishing rod works incredibly well for traveling purposes. This fiberglass-built rod is tough and reliable in both fresh and saltwater. Furthermore, this spinning rod is supplied with a one-year warranty.
Overall, the Eagle Claw Telescopic Spinning Rod is the best fit for backpacking or camping trips and most suitable for beginners who prefer fishing in ponds, lakes, or rivers.
Portability; suitable for camping or hiking trips.
Capable of tugging largemouth and medium trouts.
Not the ideal piece for large sizes of fish.
The reel is a bit stiff.
Also Read: 7 Best Fishing Lures for Trout
---
Wrapping Up
There are different types and there are different sizes of fishing rods available. That said, it all depends on the person using it and his/her requirements for the product. After getting into the nitty-gritty of each product, we found the Burning Shark Fishing Rod the best of all; and the Magreel Telescopic Fishing Rod and Reel Combo the most affordable option to settle for.
---
FAQs
Are telescopic rods better with or without a reel?
The question largely depends on what you plan on performing with the rod. For beginners venturing out for fishing the first time, buying a rod with reels is a must. There are a plethora of affordable combo kits available to get you sorted for your hiking or camping trip.
How to use a telescopic fishing rod?
The process of using a telescoping rod isn't that different from a standard fishing rod. Telescopic rods collapse on their own, thus providing you the option of taking them apart. It is better to learn well in advance what method your rod uses — does it collapse on its own or do you have to perform the action? Furthermore, a collapsible rod is recommended for easy storage in your car trunk or backpack.