With every other piece of fishing gear occupying that space on your fishing kayak or boat, the fishing reel is another vital gear to add. The reels come in multiple sizes and shapes. While selecting the gear becomes a nerve-racking job, we bring you options that will help you settle for the best.
In this article, we share a small guide for choosing a fishing reel. Then we list some of the best fishing reels that can reel in fish of all kinds.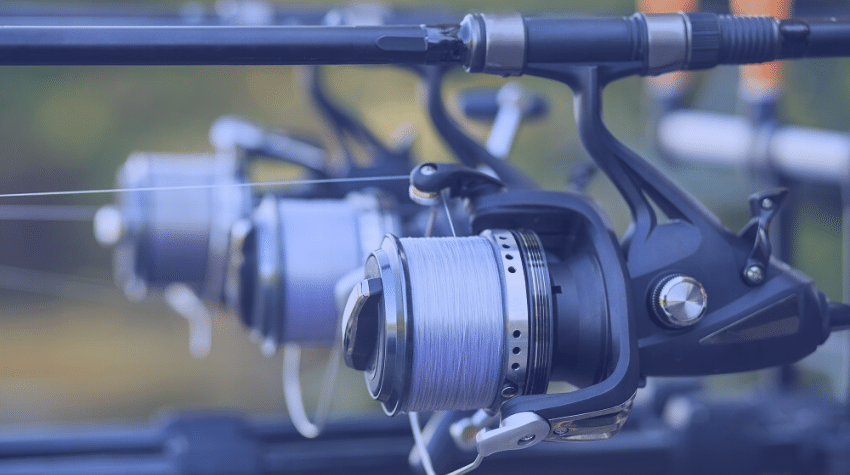 ---
Guide to Choosing a Fishing Reel
There are a handful of important factors to consider when looking for an ideal fishing reel according to your needs. In the following guide, we simplify the factors you need to take care of when buying a fishing reel.
Compatibility with the Rod
First things first, you need to find a reel that fits in comfortably with your fishing rod. Also, it is vital to consider the line you will be utilizing, which plays a crucial role too. We suggest you validate the weights of both rod and reel properly. It is essential to have equal pieces of gear in order to reel in a big fish.
Find the Ideal Type of Fishing Reel
With a variety of fishing reels available in the market, choosing one becomes a cumbersome job. There are different types of fishing reels; we've managed to describe a few of them below:
Baitcasting Reel: The most common and favored fishing reel of advanced anglers, Baitcasting reels, is one such type that can reel in big fish with the utmost ease. These reels are lightweight and small, which can still easily contain bulkier fish.
Spinning Reel: Arguably, the most popular and versatile of all reels, a Spinning Reel can halt anything from a small fish to a sizeable monstrous fish. They are the cheapest and best Kickstarter for first-time anglers.
Fly Fishing Reels: These reels are an integral piece of gear that is vital in balancing a fly rod. These reels stress more on drag capabilities, which is an essential function in fly fishing.
Method of Fishing
The method of fishing is another crucial thing to contemplate when picking a fishing reel. For instance, if you are casting from a boat, you have the advantage of hovering around whilst battling a fish. This alleviates the stress on the reel, rod, and line.
In some cases where anglers prefer to fish from banks, or surf will have to equip themselves with gears that can take the fight to the fish. In scenarios like these, you need a large line capacity, stiff rod, and powerful drag system to fight from an inert position.
---
7 Best Fishing Reels
Having shared the factors critical to buying the best fishing reel available in the market, here are some of the best models you can safely take out for fishing.
1. KastKing Summer and Centron Spinning Reel (Best Spinning Reel)
Outperforming some of the well-known and reputable brands, KastKing's Summer and Centron is the best spinning reel that doesn't expect you to have deep pockets.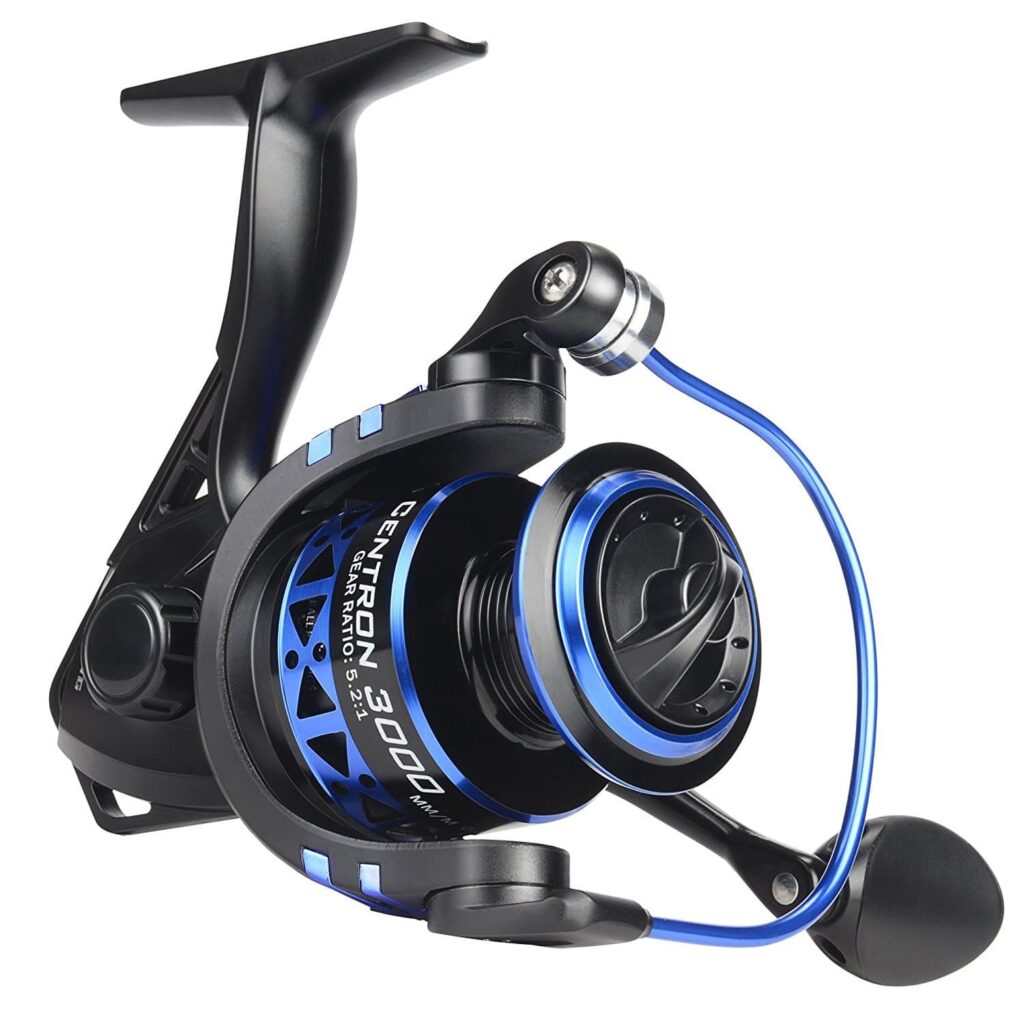 Featuring a robust drag system, this spinning reel helps you put a halt on fish like snapper, catfish, and massive bass. Coupled with nine quality bearings and an instant one-way anti-reverse bearing, the reel delivers extremely smooth performance.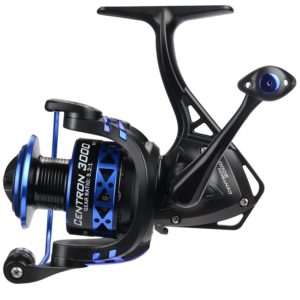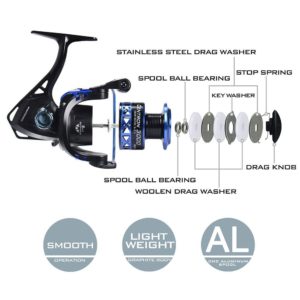 Boasting a hardened metal shaft, mesh drive gear, and pinion gear, KastKing Summer and Centron can withstand the test of time when reeling in those bulky and big fish.
An affordable spinning reel
Farther casting with power launch lip
Lightweight and well-built
Durability is the issue
Not the best option for saltwater fishing
2. Piscifun Torrent Baitcasting Reel (Best Baitcasting Reel)
Affordable with an easy-to-use mechanism, Piscifun Torrent is arguably the best baitcasting reel known for strength, durability, and supreme performance.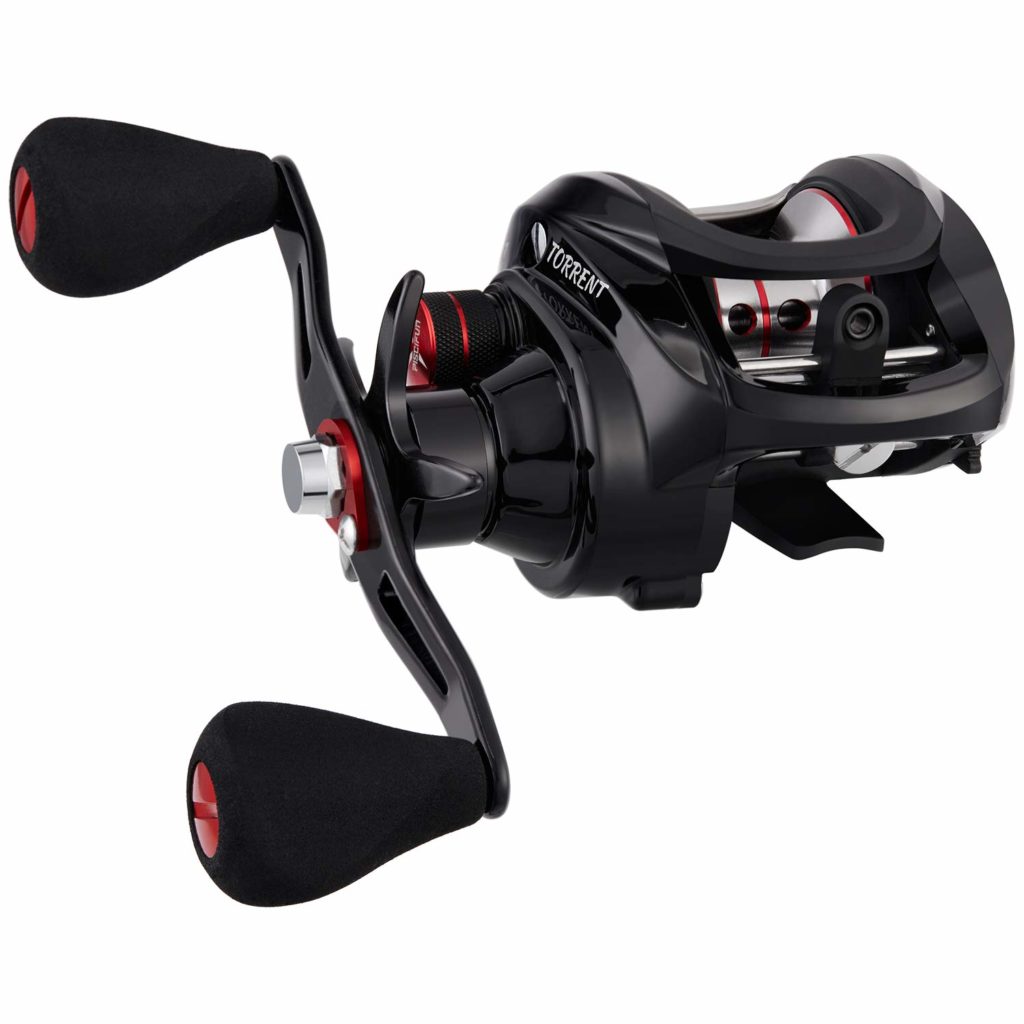 Equipped with a magnetic brake system and 0-10 magnetic dial-in settings, this baitcasting reel offers a backlash-free casting experience. Also, the reel features an exquisite side-plate oil port that boosts the reel's life and performance.
The baitcasting reel is powered by Hami cut 3604 brass gears, which are sturdy and larger than other average gears. Moreover, this also means that you are endowed with quiet and swift retrievals.
Available in both hand orientation
Smooth and well built
Super silent and high-speed gears
Users questions the durability of the reel
Drag makes a squeaking noise
3. Daiwa BG Spinning Reel
Suitable for handling inshore saltwater species, Daiwa BG is a spinning reel available in a variety of sizes ranging from 1500 – 8000. The spinning reel has its body and side cover carved out of Hard Bodyz material, which offers extra durability and strength.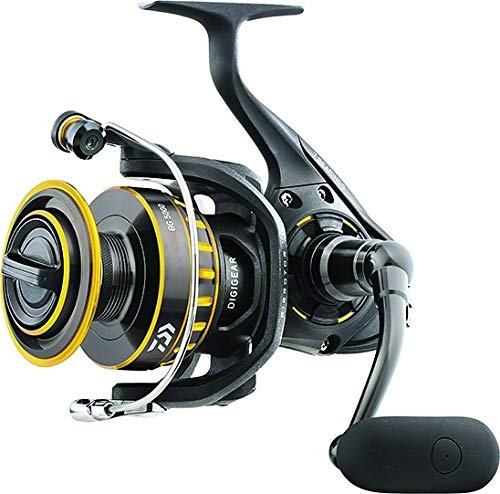 Stocked with a total of seven ball bearings, this reel is super smooth on the retrieve and casts exceptionally well. Also, this spinning reel features a carbon waterproof drag system that provides more reliable performance. Also, the reel is equipped with an instant anti-reverse feature that performs reasonably well in preventing the reel from turning backward, thus engaging the drag.
Retrieval is smooth
The drag system is hard to beat
Reasonably priced spinning reel
Unspooling requires efforts
Concern over springing loosening up at times.
4. Okuma SLV Diecast Aluminum Fly Reel (Best Fly Reel)
Made using the highest quality of materials, Okuma SLV Diecast is one of the finest flying reels out there in the market. Featuring a large arbor design, this fishing reel offers quick retrievals and mitigates the problem of line memory.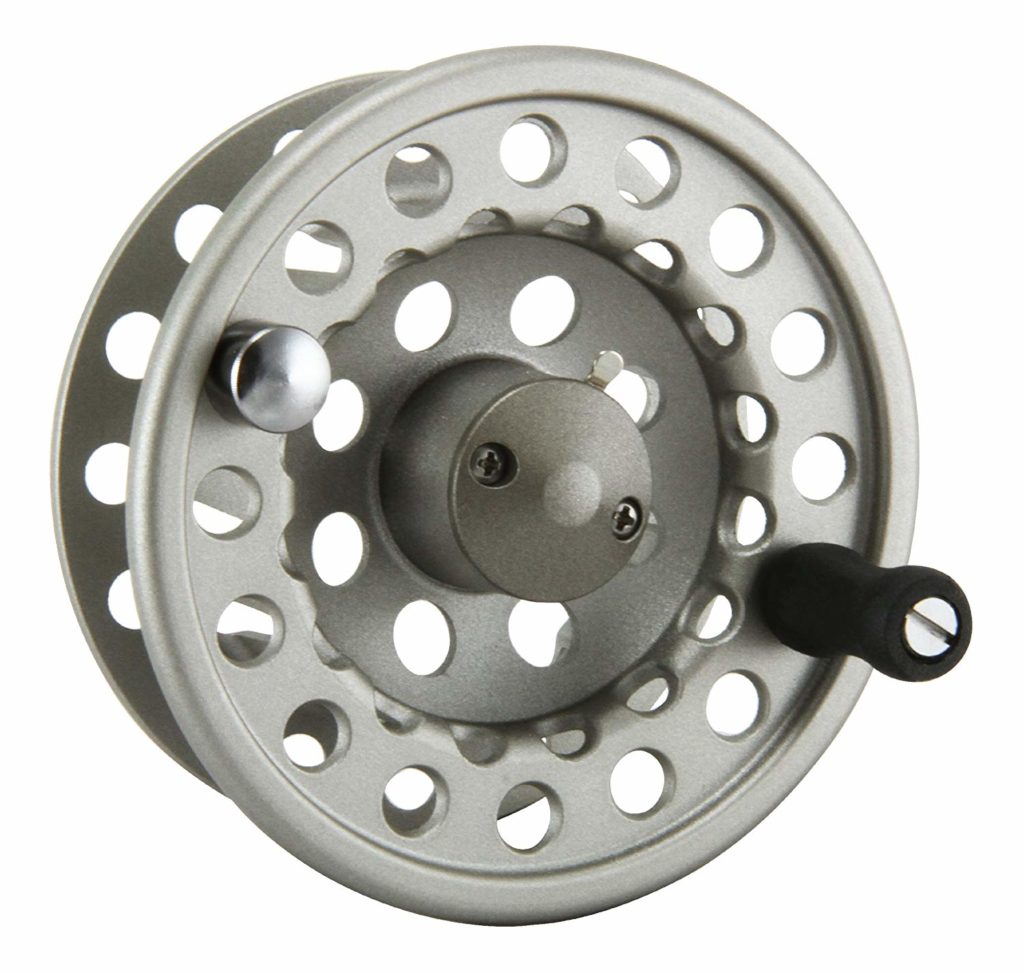 Okuma's SLV Diecast features non-slip positive grips with rubberized handle knobs that are easy and soft when holding. Besides, the fly reel is smooth for you even to change left to right-hand retrieval conversions. Available in a range of models, this flying reel is a featureful reel comprising of precision machined brass bushing drive system and stainless steel spool shafts.
Decent finish for the price
Super smooth action
Metal is soft and prone to dent
Drag mechanism is a major disappointment
Also Read: Best Baitcasting Rod For The Money You Need Right Away
5. KastKing Sharky III Fishing Reel (Best Catfishing Reel)
Built sturdy enough to reel in fish in saltwater and freshwater, the KastKing III Fishing Reel is every angler's go-to choice option for catfishing. This fishing reel is lightweight with a fiber-reinforced graphite body and rotor, which enables this reel to be corrosion-free.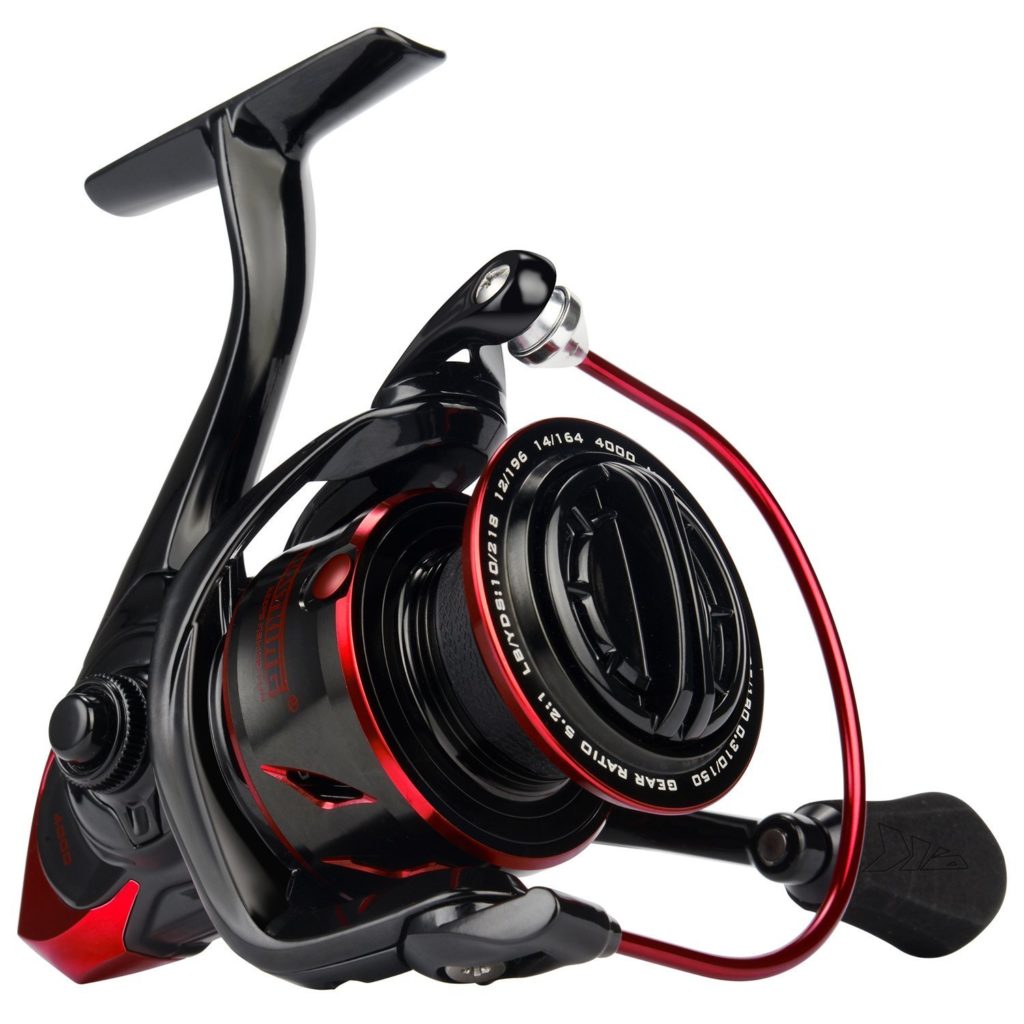 This fishing reel is sealed with a unique water-resistant design called the "KastKing Intrusion Shield System" or K.I.S.S. that helps in keeping water and dirt out from the spool, body, and rotor.
Moreover, the Sharky III fishing reel is powered with 10+1 stainless steel ball bearings, an instant anti-reverse lock, an aluminum handle, and more line capacity.
Graphite body keeps the reel corrosion free
Silky smooth retrieve
Suitable to use in both saltwater and freshwater
Spools are shoddy
A bit bulkier than other reels
6. Burning Shark Trolling Reel
Burning Shark Trolling Reel is loaded with some great qualities, which are admired by anglers from around the globe. Suitable for narrow-sea fishing, this fishing reel has a line capacity of 430yds/20lbs or 320ydds/25lbs.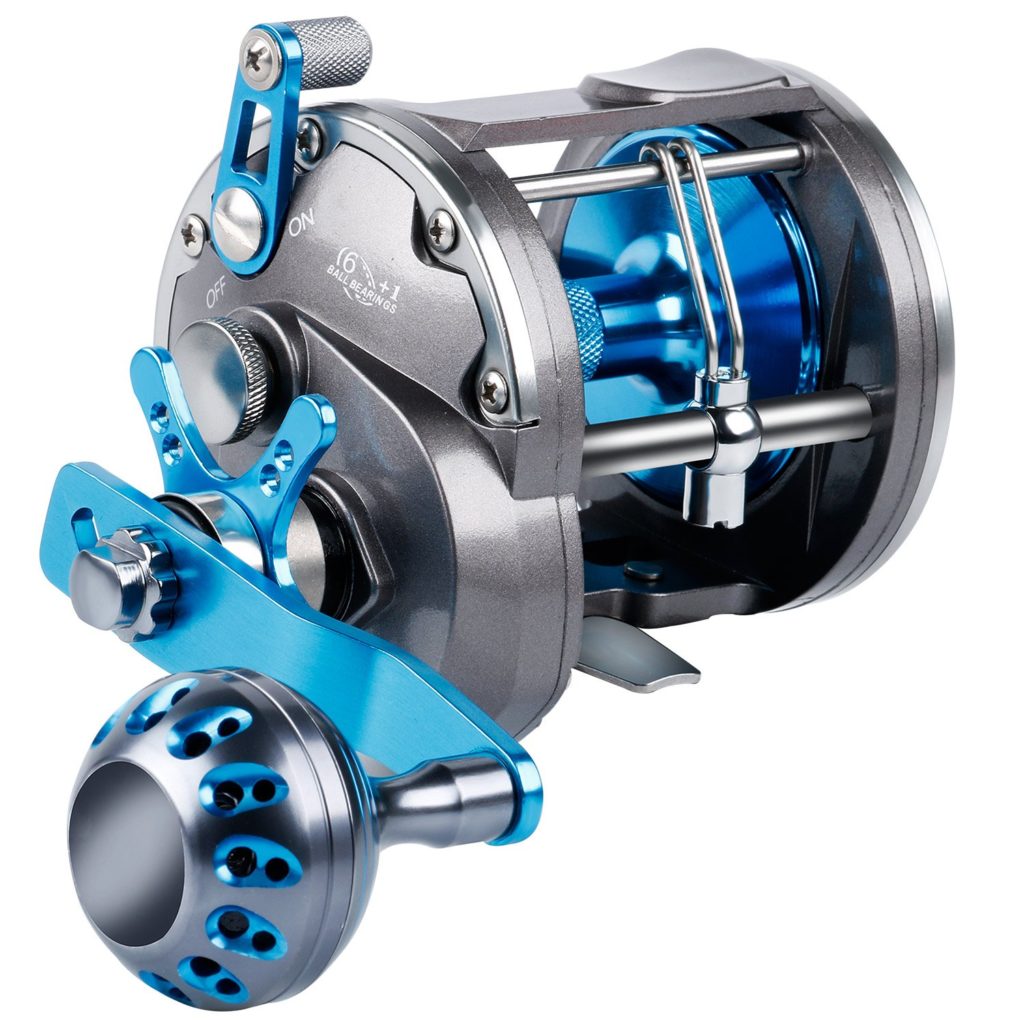 This fishing reel features a CNC aluminum spool that offers smooth casting and retrieval. Furthermore, the line has an anti-corrosion coating that keeps it safe from corroding in high-risk environments like saltwater fishing.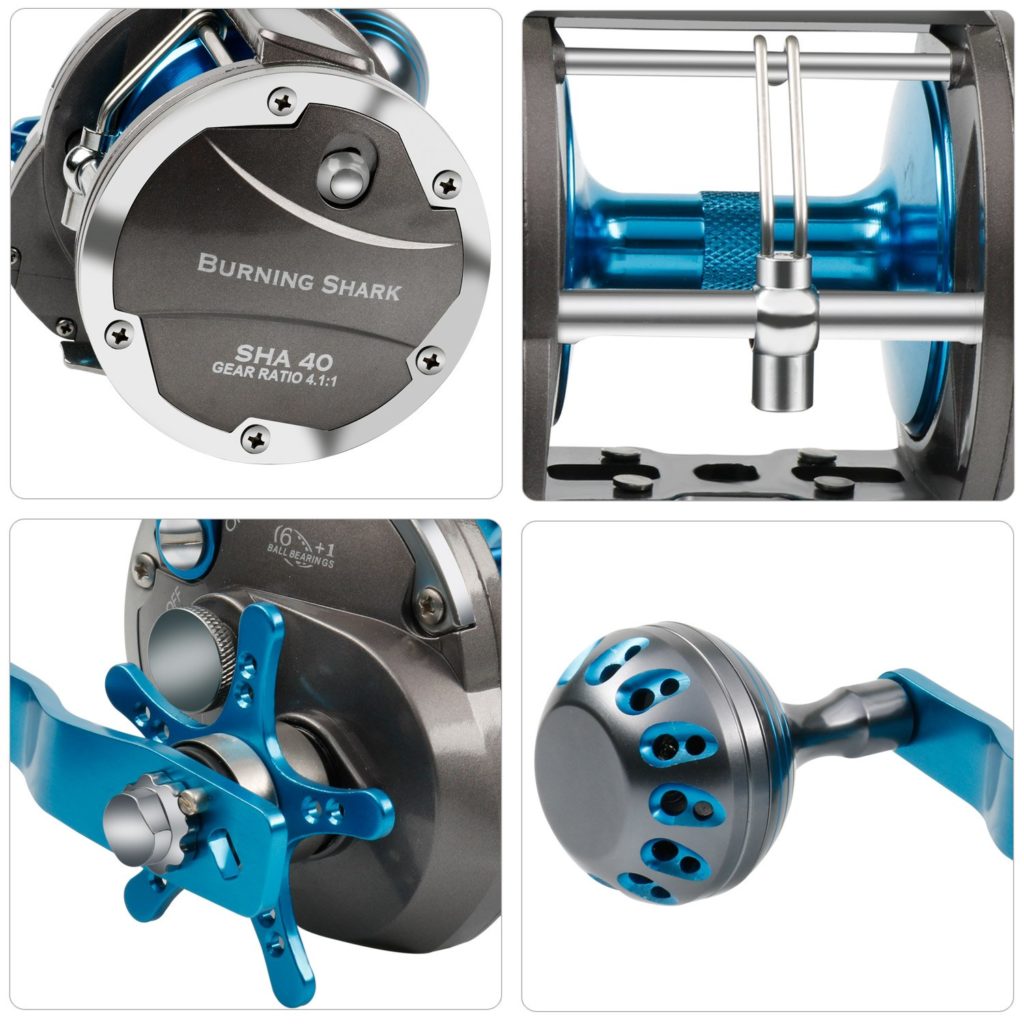 With features such as an oversized cats-control knob, there is sheer pleasure in handling the reel. Also, Burning Shark is equipped with an elongated hand, which can reel in big fish.
Level wind system to retrieve line effortlessly
Good line capacity
Available in fancy and vivid colors
Not suitable for saltwater fishing
The reel handle is wobbly
7. Shimano Stradic FL Spinning Fishing Reel
Coming from a brand known for creating durable and versatile fishing reels, Shimano's Stradic FL Spinning Reel has garnered some immense ratings online. Powered by X-ship technology, Stradic FL improves gear durability and removes friction between the spool shafts. This further enables better casting performance and helps in long-distance casting.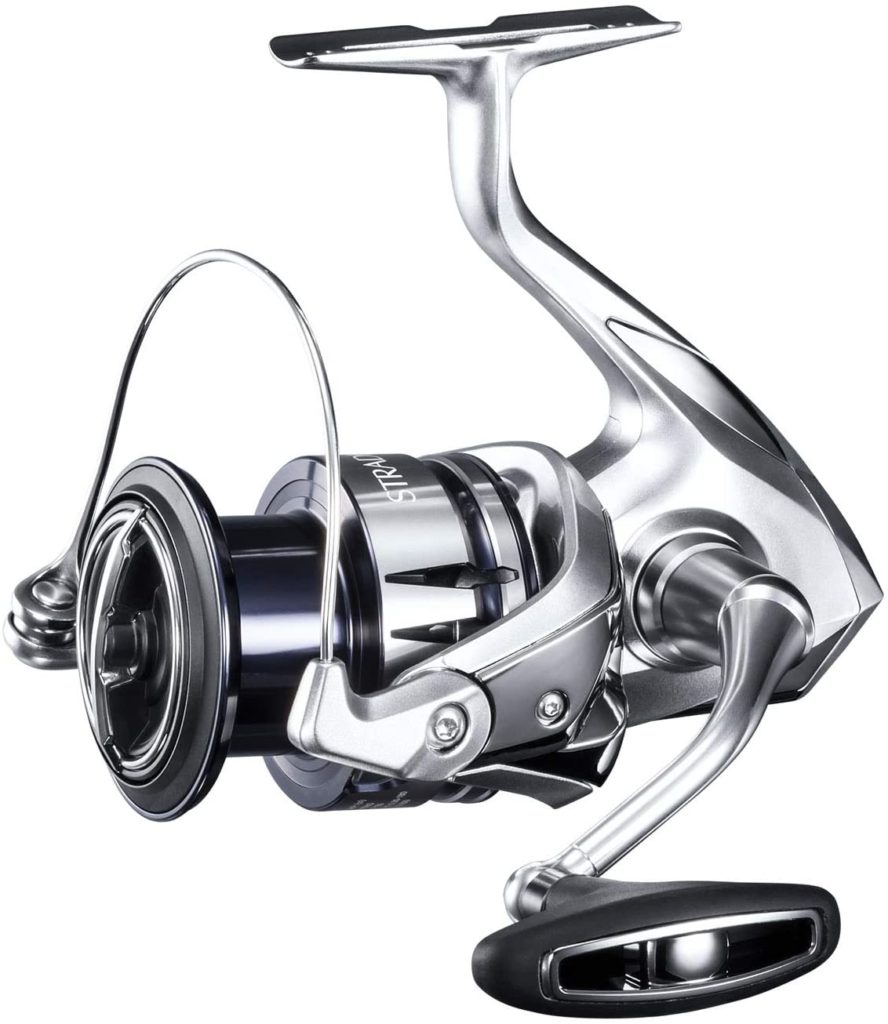 For increased smoothness and efficiency while casting, this fishing reel has a built-in Dyna-balance rotor. Besides the light design of the reel, Stradic FL has a comfy handle that will not trouble you when casting in troubled waters for long hours.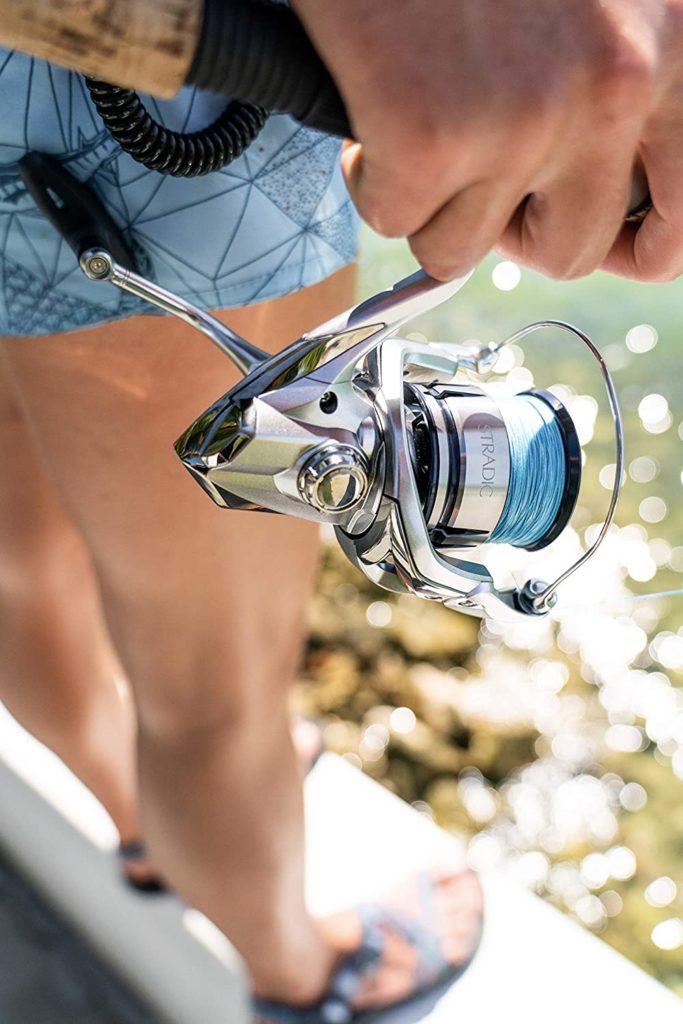 The drag is super smooth, courtesy of the cross carbon drag system. The hagane body of the reel does remarkably well in reducing body flexing. To reduce wrist fatigue, the reel boasts the G-Free body.
Lightweight and durable
Smooth and strong performance
Value for money fishing reel
Lacks anti-reverse feature
Not suitable for offshore fishing
Also read: Best Fly Rods for the Money: Complete Reviews and Buying Guide
---
Tips for Cleaning a Fishing Reel
Just like every other piece of equipment in your tackle box, having a clean fishing reel plays a role in the durability of the gear. The following are a few easy and straightforward ways to keep you clean as a whistle.
Gently clean the reel using a sponge. Soak the sponge with warm and soapy water. Friendly reminder: Do not submerge the reel entirely with a sponge; this might lead to malfunctioning.
Try cleaning each section to make sure there is no salt build-up in nooks and crannies.
Now, thoroughly rinse the reel with water.
Next, let the reel dry in a room-temperature spot.
Lastly, take a lubricant and apply it to all the moving parts for smooth performance.
---
CONCLUSION
Hope that you equip yourself with one of the fishing reels mentioned in this list. If you're following fishing as a hobby or do it for a living, without a proper piece of equipment, this activity will undoubtedly fall flat. KastKing Summer and Centron, and Piscifun Torrent are the strongest and reliable ones we've tested from this list of best fishing reels.
If we've missed out on a gear you think deserves a place here; please mention it in the comments section below.
---
FAQs
What is the ideal reel size for a beginner to get started with fishing?
Reels come in various sizes: 1000, 2000, 3000, etc. The higher the number, the larger the reel will be. Generally, 2,000 is the size that fits most anglers to have a decent start at fishing. Whereas 1000 series reels are considered much smaller and lighter — easier to maneuver. Anything above 3000 is fancied by professional anglers.
How often should the reel be washed?
If you are a frequent saltwater angler, then it is highly recommended to get your gear washed without fail. The reel wears off easily if the saltwater sticks on for far too long. Some gentle freshwater sprinkling may prevent the reel from deteriorating. Be it fresh or saltwater, we recommend you wash the reel after every fishing session.