Having all the essentials in a neat and organized manner is a pleasing sight to any angler. For anglers that are always on their toes and prefer relishing the activity even when traveling, a box or backpack that accommodates all their fishing gear becomes a crucial element of their trip.
A tackle box or backpack is a package that makes accessing your favorite gear easier. Moreover, some also come with wheels which makes dragging off the ground a less tedious activity. In this article, we bring you the best tackle boxes/backpacks available on the market.
Fishing is great fun if you are ready with enough professional skills and the right equipment. Every professional fisherman knows the importance of a right tackle box because it is the heart of every toolkit.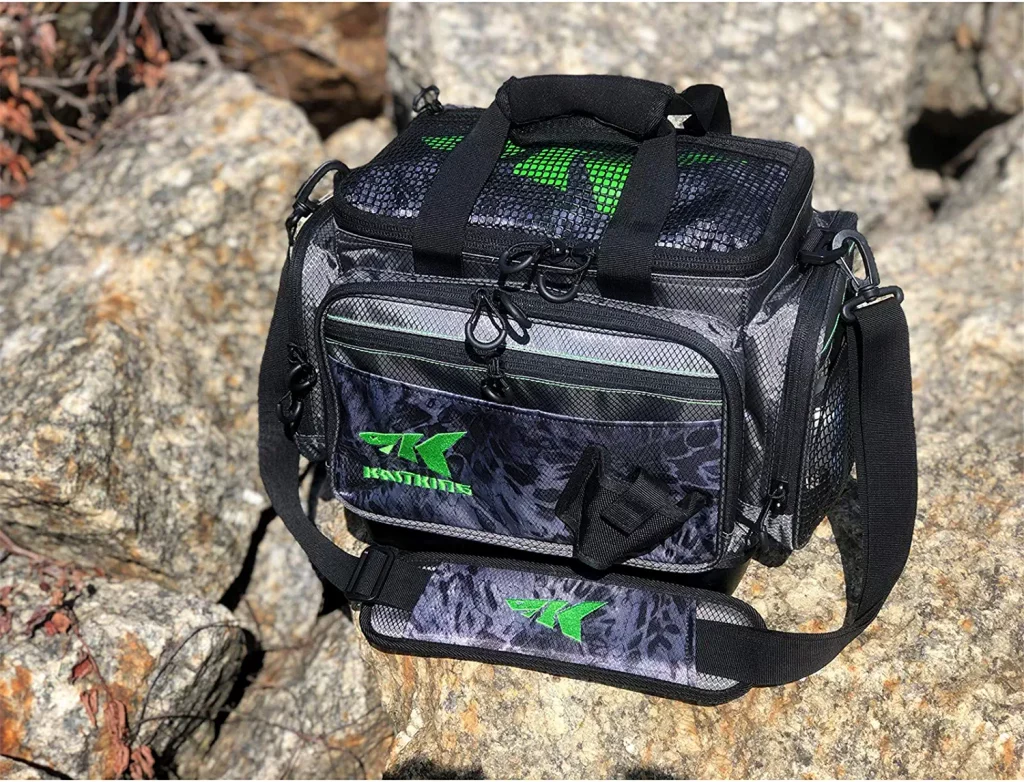 Doesn't matter if you are a professional fisherman or just a hobbyist, a perfect tackle box is needed to make your fishing adventurous as it holds all your necessary girls like baits, lures, sinkers, fishing lines, hooks, and more.
When it comes to tackling boxes there are so many different choices, there are a ton of tackle boxes and a ton of choices. We're here to introduce you to the top 5 fishing tackle boxes or backpacks from the most popular brands.
---
Buying Guide For Tackle Box
The significance of having a tackle box that accommodates all your necessary gear is beyond explanation. With fishing being an activity that involves great risks and returns, the tackle box proves to be a worthy companion all throughout the expedition.
Tacklebox organizes all the accessories securely for easy access during fishing. There are a few factors to consider when buying; the following are a few:
Size
Size plays an indispensable role when buying a gear that has to support storage for all your essential gears onboard whilst fishing. Anglers are more determined to buy the largest possible gearbox to store enough supplies. On the other hand, you might not want to travel with a piece of huge, heavy baggage that can be daunting to carry at times.
If you are buying tackle box for young or rookie anglers, the small and light hard boxes could be the ideal fit. For someone who is a full-time angler, larger boxes have the capacity of accommodating most fishing gear and lures.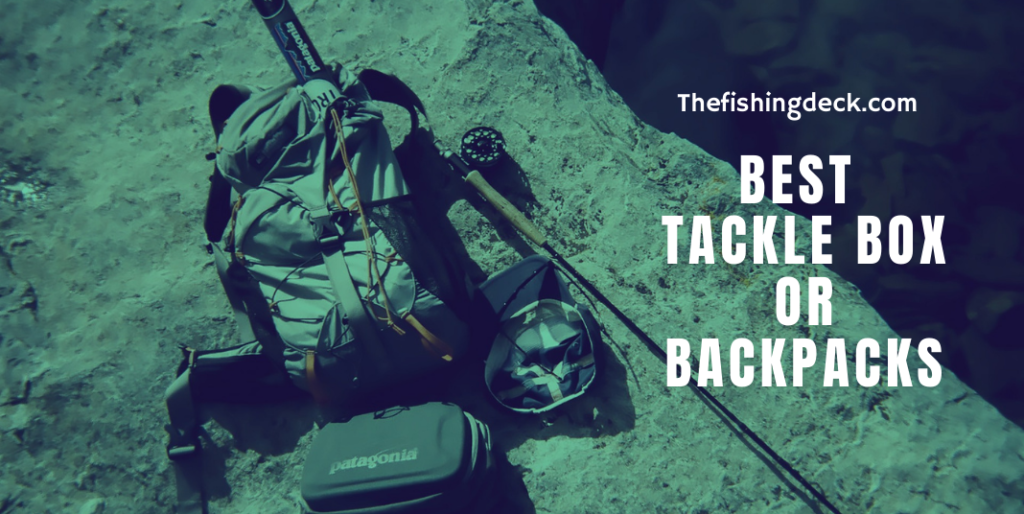 Storage
The number of compartments you require is also a consideration to ponder upon. The reliable piece in the market always has to be the one with multiple compartments that help in allocating all required tools in a neat and organized manner. The storage space largely depends on the lures you carry; the more you carry, the more space you require.
The modern-day hard boxes have a cantilever system that helps with smooth organizing. However, they are more prone to rust caused by wet lures stored inside them. Whereas the soft bags have multiple separate compartments with mesh that keep the gears dry. Such a feature comes in very handy when transitioning from one gear to another and during continual drowning.
Type
There are two major kinds of tackle boxes — hard and soft boxes. Anglers have been using the hard boxes for a long time, while softboxes are considered the latest models on the market. Hard boxes are rigid, and come in different sizes and shapes, while the soft ones are rust-resistant with zippers securing gears inside the compartment. They are two completely different types; pick one at your convenience.
---
Best Tackle Boxes
Thorough scrutinizing and testing of the most widely-used products has made us list out a few of the best tackle boxes down below. Choose one wisely that lasts for years to come.
1. Wild River Tackle Tek Nomad Lighted Backpack
We are kick-starting the list with CLC's Wild River Tackle Tek Nomad Lighted Backpack. This wholesome backpack boasts numerous compartments, making this the ideal choice for hard-pressed anglers. Some of the USPs of this spacious backpack includes the adjustable padded shoulder straps and added sternum strap.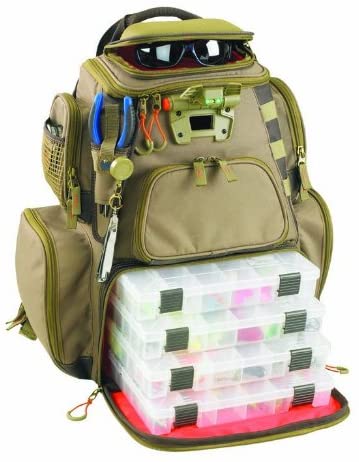 Besides the large zippered compartments that are clearly visible to the eyes from the outside, the backpack features mesh pockets and a large base compartment to hold a maximum of four medium trays. In addition, there is a molded sunglass holder at the top to keep your glasses secure. For hassle-free fishing even in the dimmest light, the backpack helps with the LED light system.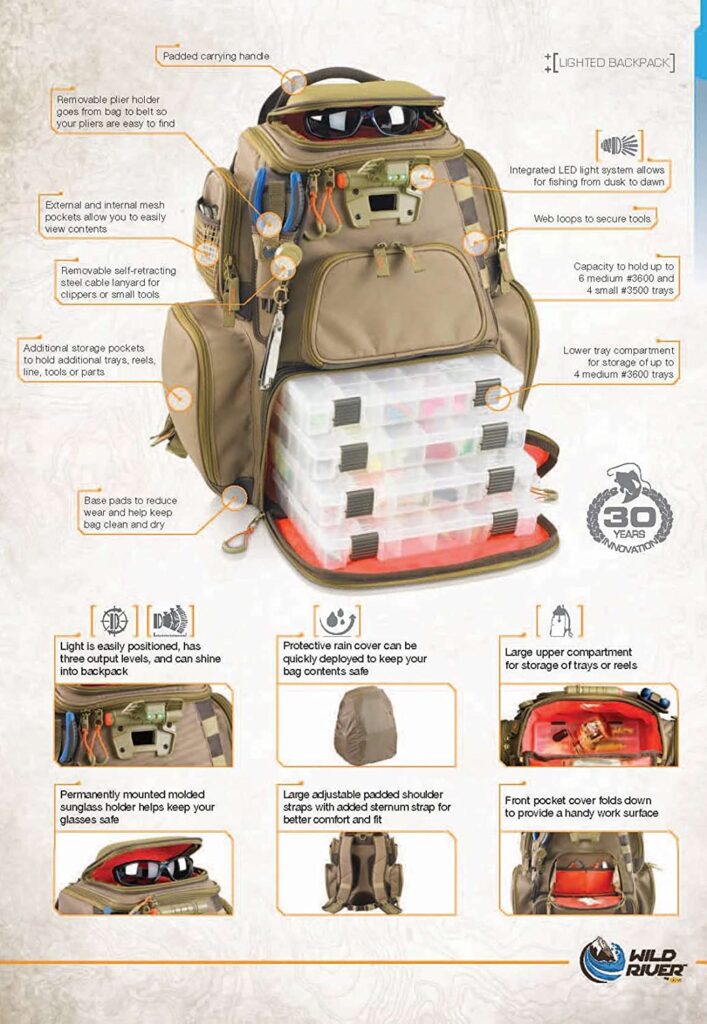 CLC's Wild River Tackle Tek is a versatile accessory that can also be instantly deployed as a work surface. Furthermore, the addition of a rain cover prevents the backpack from certain elements.
Large, multiple compartments for medium trays.
Support in dim light areas with the LED light
Folds down for a convenient work surface
A bit too heavy to carry around for longer durations
The zippers may wear off with frequent utilization.
2. Elkton Outdoors Rolling Fishing Tackle Box
Easily the best portable tackle box in the market, Elkton Outdoors Rolling Fishing Tackle Box takes the second spot on our list. The tackle box has 26.5 pounds of storage and an enormously-sized compartment that provides space for up to five trays with 18 compartment boxes. The handle makes dragging easier and deserves full marks for portability.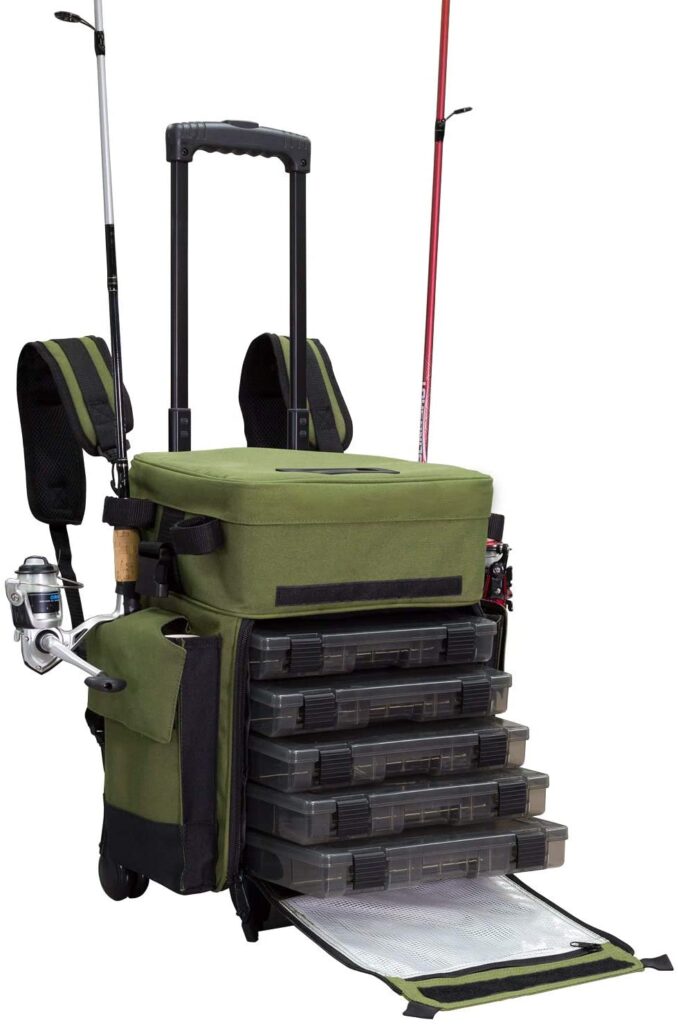 The entire backpack is waterproof, courtesy of durable fabric and durable zippers. It boasts an adjustable compartment at the top, which can be further divided into two or three small sections. The backpack also offers storage space for rods with four-rod holders.
Elkton's rolling fishing tackle box is a tough, durable piece with multiple secure compartments. It is a comfortable carrying toolkit, thanks to the carrying strap and durable wheels to help move around.
Supports storage for rod holders
Rugged zippers and durable construction
Enough room for all fishing essentials.
Rolling is an issue on some floors
3. Spiderwire Wolf Tackle Bag
Another spacious baggage on the list is the Wolf Tackle Bag from the house of Spiderwire. This heavy-duty gear boasts a soft case design that makes room to store all basic fishing accessories. The storage space of 38.8-liter capacity also features four large tackle trays with the main compartment being open to full customization.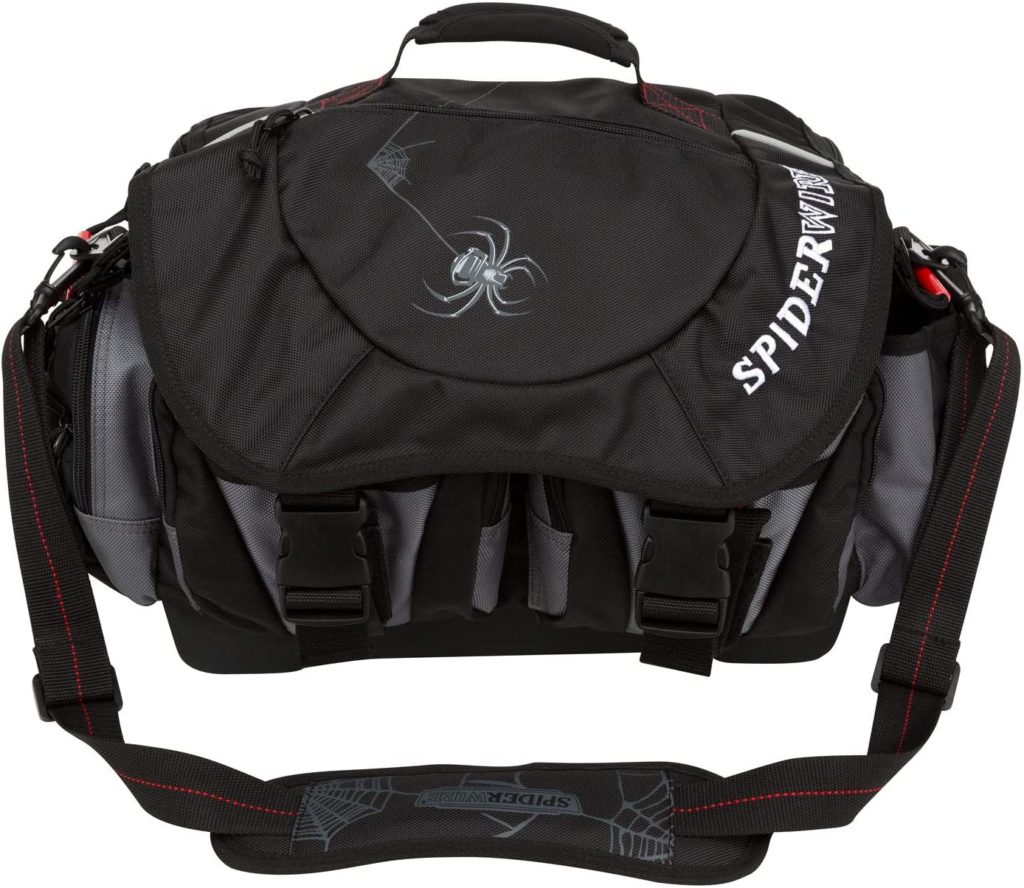 The tackle bag is nothing short of storage options, it comprises — two front pockets and two holsters that offer space for small tools like pliers or knives. In terms of durability, the bag is made using polyester. The backpack's built-quality has top-notch written all over it — rugged zippers, tough buckles, and a waterproof molded base.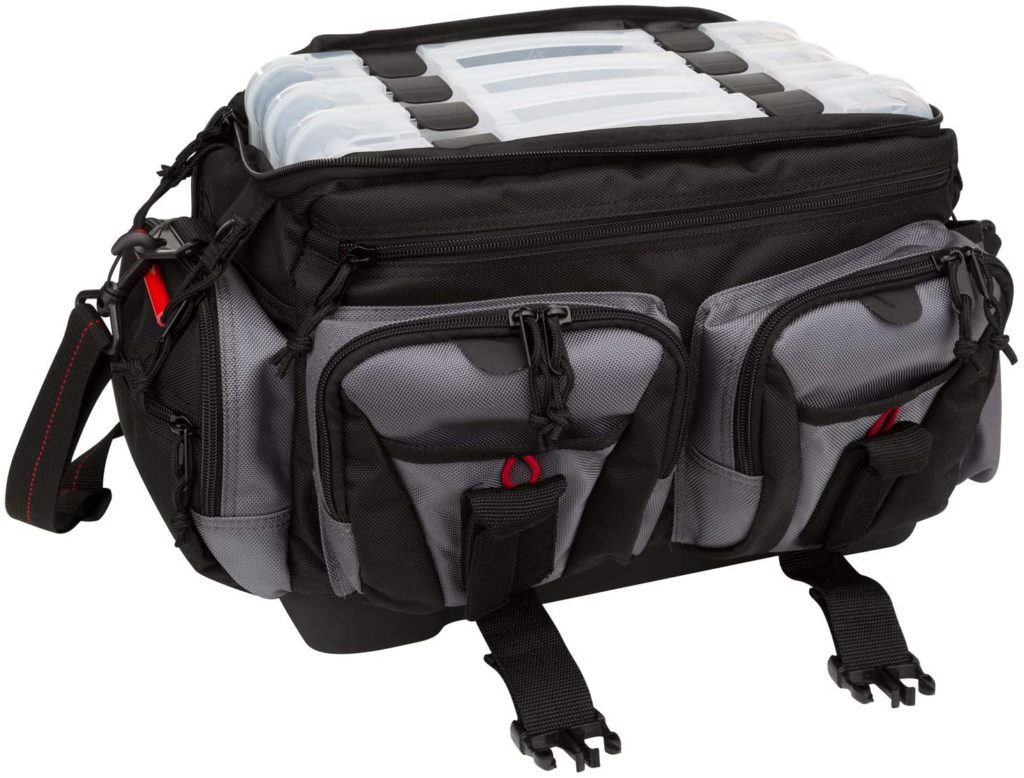 Besides the premium design and build, this tackle box is supplied with a lifetime warranty backed by the manufacturer. Overall, Spiderwire is a comfortable, lightweight piece to have during all fishing expeditions.
Quality materials used in the making
Spacious with four tackle boxes capacity
Backed by a lifetime warranty from the manufacturer
Heavy; not recommended for compact options
The boxes seem a bit shoddy.
Also Read: Best Fishing Knot Tying Tools – A Knot needed
4. The X-Large 'Blackstar' by Calissa Offshore Tackle
Calissa Offshore has plenty of room to take all your amenities on board when fishing; it has space for accessories, and clothing, to name a few. The materials used in the making are top-quality, especially the zippers that are corrosion resistant to saltwater. The sturdy layers at the bottom keep the bag dry on sand, ice, or deck.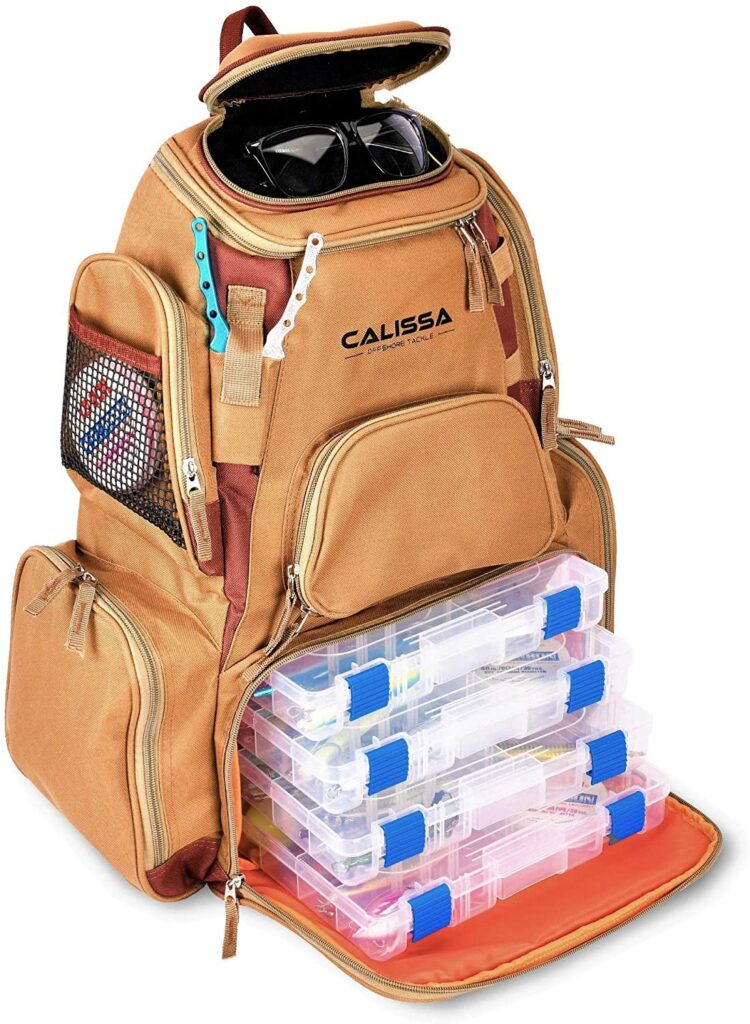 The bag features comfortable straps that are nicely padded, and easier to hold on to for long hours of expeditions. The top of the tackle box has room for hemostats or pliers, while there is a hard case to securely place your sunglasses.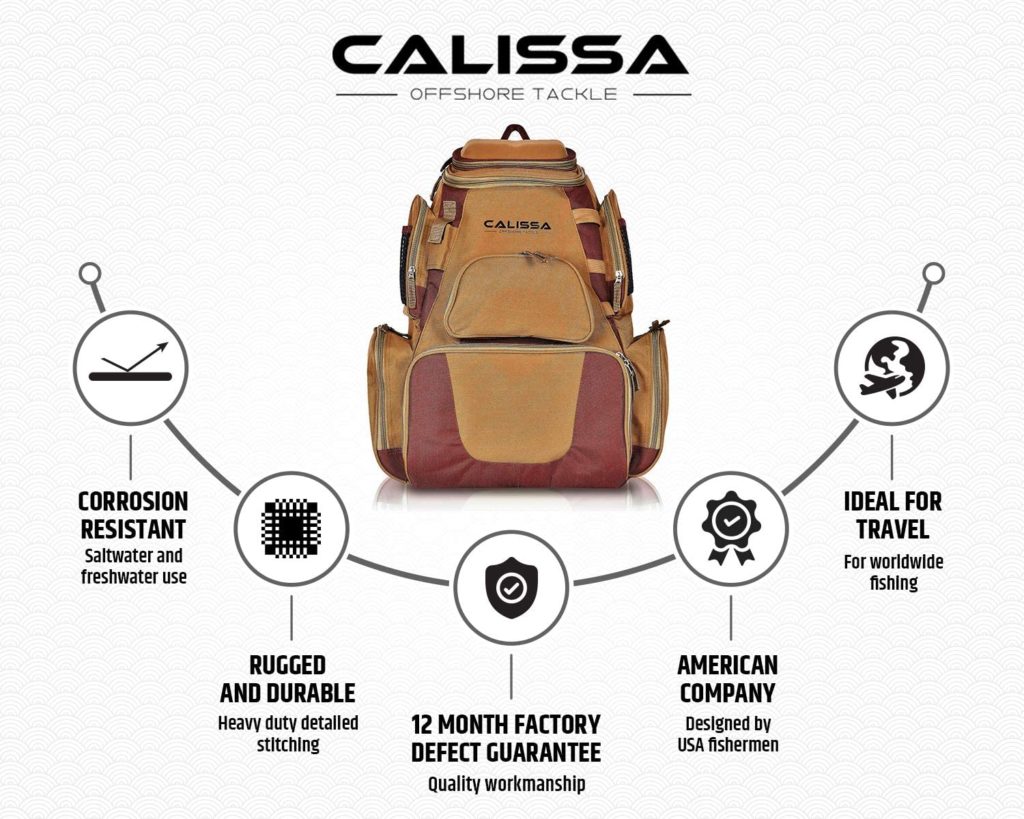 Calissa's Offshore is backed by the manufacturer's '12-month factory defect guarantee, and also has a 'try before you buy' deal that will help in making a decision on whether or to buy the product or not. The tackle bag is available in two variants — with tackle trays and without tackle trays.
The zippers are corrosion-resistant
'Try and buy' deal to test the bag before buying
Comfortable shoulder straps for long expeditions
The tackle box latches are sub-par
5. Berkley Fishing Sportsman's Cart
Unlike other models on the list, the Berkley Fishing Cart sports a distinct shape that comes in a collapsible design. The cart is draped in an aluminum frame layered over the two inflatable wheels, while there is an adjustable handle that converts the cart to suit your preferences. To safely accommodate all your fishing gear, this tackle cart features durable fabric liners.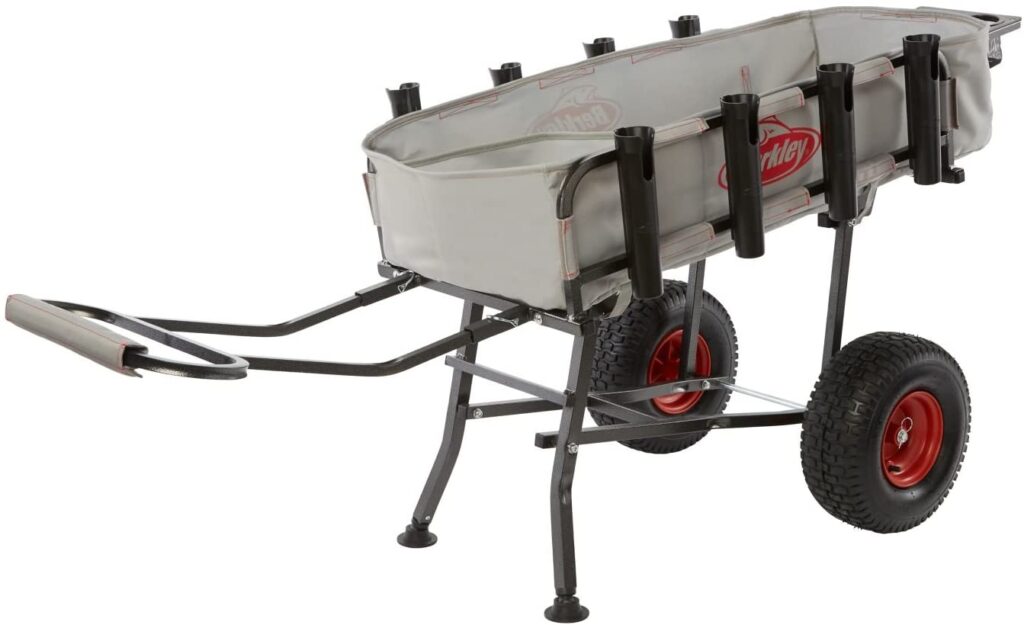 This 200-pound mammoth capacity cart has enough room to accommodate a 48-quart cooler, tackle bag, bait bucket, chairs, surf spikes, and more. Furthermore, there are six removable rod holders that make transport hassle-free and convenient. The tires work incredibly well on sand or hard surfaces, and across offshore areas.
The plastic rims of the cart are corrosion-resistant against fresh and saltwater. Berkley's Cart comes in two different variants (Jumbo and Sportsman's Cart), both are super spacious and lightweight to drag.
Removable rod holders for hassle-free transport
Corrosion-resistant against fresh and saltwater
Durable fabric that easily folds down
Lacks side support
The wheels are plastic.
---
Wrapping Up
Innovations are keeping the tradition of fishing alive. The need for a tackle box becomes more important when you look to carry all your gear for an exciting expedition. Wild River Tackle Tek Nomad Lighted Backpack is our favorite from the lot, while the Spiderwire Wolf Tackle Bag steals the limelight in having rugged built and tough zippers that will last in the long run.
With plenty available in types and sizes, settling for one becomes a tricky job. If you have been using any product from the above list, help our readers with your experience by mentioning your thoughts in the comment section.
---
FAQs
What are the most important items to have inside a tackle box/backpack?
The things to have inside the box or a backpack differ from angler to angler. Few take plenty of items and few consider only picking the important ones. Nevertheless, there are some basics that are imperative for a wholesome fishing endeavor. Here is a list of basics that you should always carry in your tackle box or backpack:
Extra line
Extra hooks
Plastic worms/lures
Line cutter
Needle nose pliers
Sinkers
First Aid kit
The above-mentioned items were some of the important ones to have always during your expedition. Fishing can be gruesome if you leave anything from the above list behind.
Are there any bass lures that are impossible to fit inside a tackle box?
No, but depends on the bass you are fishing. For fishing a large bass of around 8lbs marker or bigger, you may require some special trays. The finesse lures and standard-size bass are ideal fits for most of the tackle boxes. If there is still not enough space to accommodate the larger lures, consider buying special trays.
What should your fishing tackle box be waterproof?
Though it is impossible for you to go fishing without getting some splashes of water on you, your fishing tackle box needs to stay dry. Durable and watertight zips and flexible and perfectly fitting latches can help you in protecting your fishing gear from water & also prolongs the durability of your tackle box. To avoid any unpleasant damp feeling you need to buy a good tackle box with water-resistant properties.
What are some special features you may look for in a fishing tackle box?
You can find the most basic fishing tackle boxes and backpacks on e-commerce stores like Amazon for a cheap price. But as your budget swells or your requirements expand you can look for some really useful features like sunglasses case, rain protection sheets, detachable and flexible compartments, waterproof latches, adjustable handles, and more.
There are many popular brands that manufacture tackle boxes with these ultimate features, you can also buy these accessories separately to multiply the productivity of your tackle box with some DIY skills.
What is the right size of a fishing tackle box?
Size really matters. It is very important to find the right tackle box for your successful fishing adventure with enough space to carry your fishing accessories and other essential belongings.
But on the other hand, you would not want your fishing tackle box to be too large to carry around with you. So a mid-sized tackle box that can contain your fishing accessories and is portable enough to carry would be a perfect choice for you.